A year-old conservative Bohra body, claiming to have the support of 65,000 women, defends an age-old practice, following a first-of-its-kind survey against FGM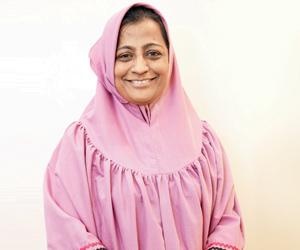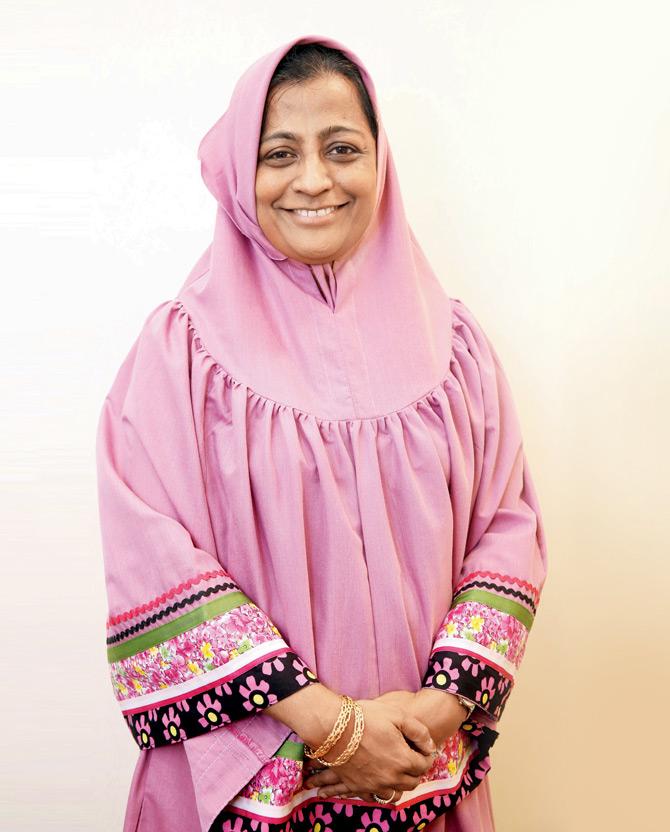 Samina Kanchawala, DBWRF secretary
If those working on the first-of-its-kind study on Female Genital Mutilation/Cutting (FGM/C), which was released in New Delhi last afternoon, had hoped for vindication, it doesn't seem to have come their way. The Dawoodi Bohra Women's Religious Freedom (DBWRF), a 65,000-strong body dedicated towards "conserving and guarding the cultural and religious rights of Bohra women", which calls itself the "Bohra women majority", has junked the findings of the study titled 'The Clitoral Hood a Contested Site: Khafz or FGM/C in India'.
ADVERTISEMENT
Also read: Lawyer Sunita Tiwari explains the reason behind her PIL against Female Genital Mutilation
Voicing support for the practice of khafz, which, DBWRF says, is not the same as female genital mutilation (FGM), it has questioned the study's authenticity, claiming "the majority" is for the practice. DBWRF secretary Samina Kanchawala said, "We have been quiet about this issue for a long time, but now, I feel that we need to come out be heard. We are the majority and represent the women of the Bohra community. The Dawoodi Bohra faith does not support mutilation of any kind, nor do we support any kind of female genital mutilation (FGM). We support khafz, which is an age-old and harmless religious practice that we have been taking up as a community for the last 1,400 years now."
'Debate is anecdotal'
Irrespective of the name that is given to the practice, what about the pain it causes women who undergo it, as pointed out in the study? "Out of a 1.5-lakh-strong community in India, you are only talking about 94 respondents. Isn't that a very small percentage compared to 65,000 of us, all of whom have undergone khafz and are leading normal, happy, everyday lives?" said Kanchawala.
"I have gone through the process myself and have never had any issues. My daughters and sisters have undergone it, and they too are leading normal lives. Somewhere, the public debate over khafz is more anecdotal." On the study pointing out that women who underwent FGM/C took longer to get aroused and 10 per cent surveyed faced urinary problems, she said, "What is this claim even based on? In today's world, having sexual arousal issues could be related to so many things in life; how can you attribute it to khafz?
"Khafz is done around the age of seven. After that, you spend so many years married. There could be several issues. One of the study's key findings states 'a multi-disciplinary research study on the psycho-sexual and physical health impacts of type 1 FGM/C in India is urgently needed'; but this begs the question why was an alleged study that was neither multi-disciplinary nor all-encompassing shared then?" However, the most important point of debate, apart from the 'FGM hurts but khafz doesn't' bit, is the fact that khatna, FGM or FC, all are done without the child's consent.
All for children's sake?
"Why is this taken as a base that we are ready and willing to actually harm our daughters? I am a well-educated and professional woman; why is it assumed that I don't know good or bad for my daughter? Don't we go ahead and do things for our kids that are good for them? When we take them for vaccination, which is good for them, do we ask them and then take them? No. It is good for your child, so you do it. If there are so many things that we do for our children's benefit, then why would I
not do something for my child that's part of my faith?" questioned Kanchawala.
When asked about the lack of safety in undergoing the procedure, mostly done by midwives who aren't certified medical practitioners, she added, "There are two types of practitioners: medical and traditional. The latter are trained from generation to generation, and the practice and training is so strict in our faith, that if they do not follow the procedure properly, they are considered to be committing sin. There is no traditional practitioner who would want to commit such a sin. However, nowadays, more and more Bohra women are going to medical practitioners anyway."
"Exciting news! Mid-day is now on WhatsApp Channels

Subscribe today by clicking the link and stay updated with the latest news!"
Click here!