Residents of Dindoshi had panicked on seeing the big cat strolling in their locality last week; forest department continues surveillance in Marol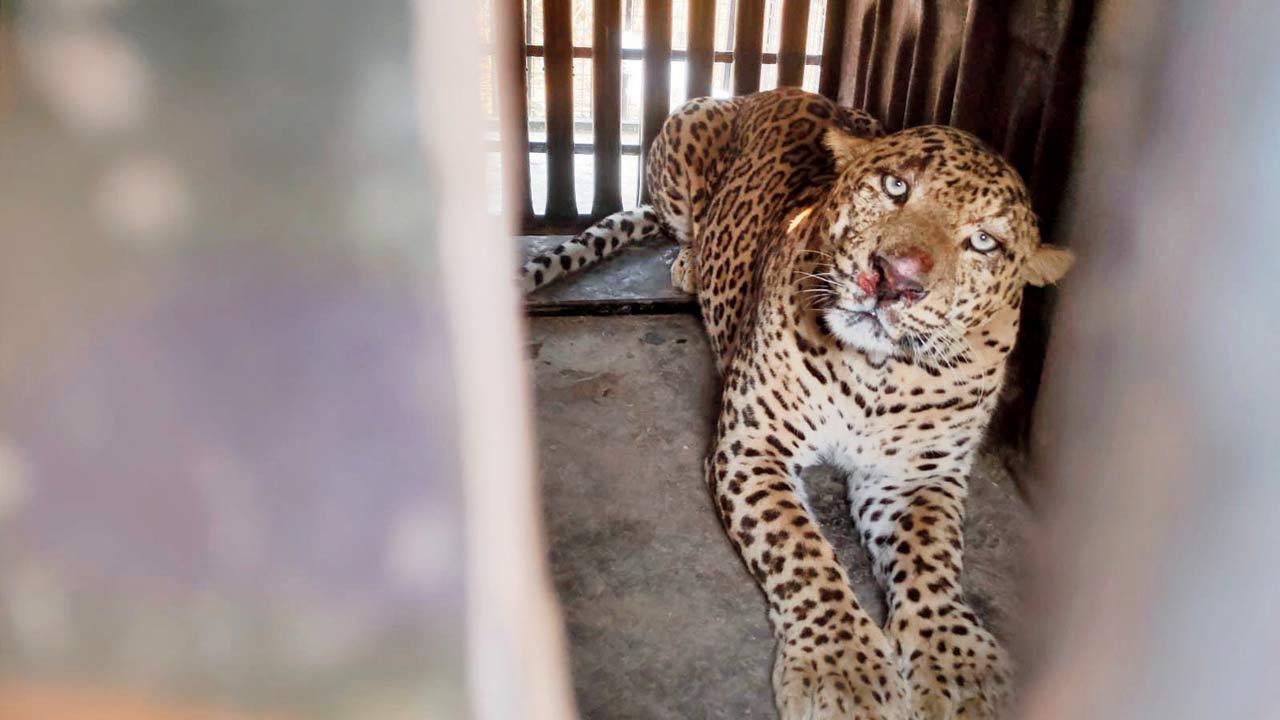 The leopard
A week after multiple sightings, a male leopard was finally trapped by the forest department at Dindoshi in Malad East early Tuesday. Meanwhile, it will continue patrolling and leave the cage as is in Marol, Andheri East, another place where a big cat was seen a few days back.
Deputy Conservator of Forests (DCF) Santosh Saste from Thane Forest Department (territorial), said, "On Tuesday morning, a male leopard entered the trap cage set up in Dindoshi. The animal has been sent to the Sanjay Gandhi National Park (SGNP), where a medical evaluation will be conducted before a decision is made regarding its release."
ADVERTISEMENT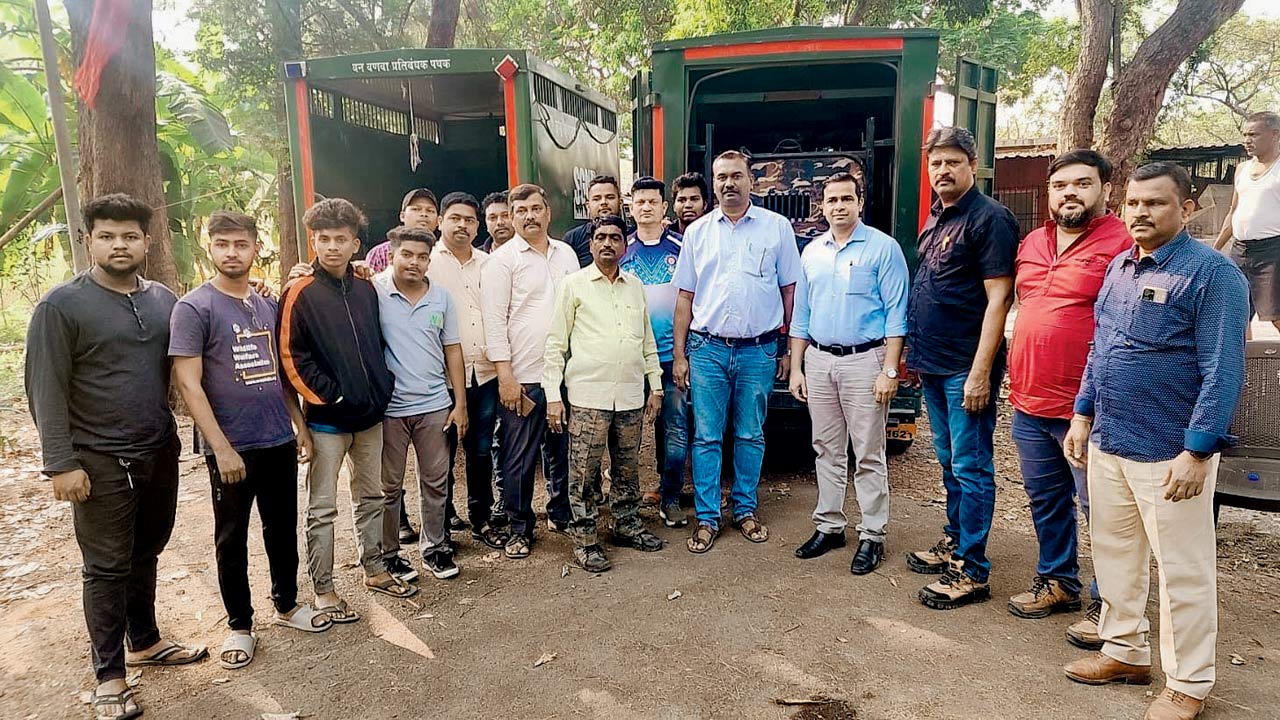 The team that managed to trap him
On the instructions of Saste, Assistant Conservator of Forest Girija Desai had asked Range Forest Officer (RFO) Rakesh Bhoir to prepare a strategy to trap the big cat following sightings in Marol and Dindoshi. Bhoir, along with the RFO Vijay Barabde and a leopard rescue team from Thane and SGNP, prepared a plan that helped trap the animal. In Dindoshi, the leopard was spotted at New Dindoshi Royal Hills Co-operative Society.
Also Read: Mumbai: Leopard sighting rocks Marol, camera traps set up
Unsure whether the same leopard was seen in both the Malad and Andheri localities, the forest department will continue the camera-trapping exercise and patrolling at Bhavani Nagar in Marol. A trap cage has been set up there, too. Marol residents were surprised to learn that an adult leopard is strolling at Bhavani Nagar, which is close to Aarey Milk Colony. Do you agree with the management`s decision of only letting devotees offer jal abhishek at Babulnath temple?