The Central Railway's Mumbai division on Friday said that it will operate a mega block on its suburban sections for carrying out various engineering and maintenance works on Sunday, June 11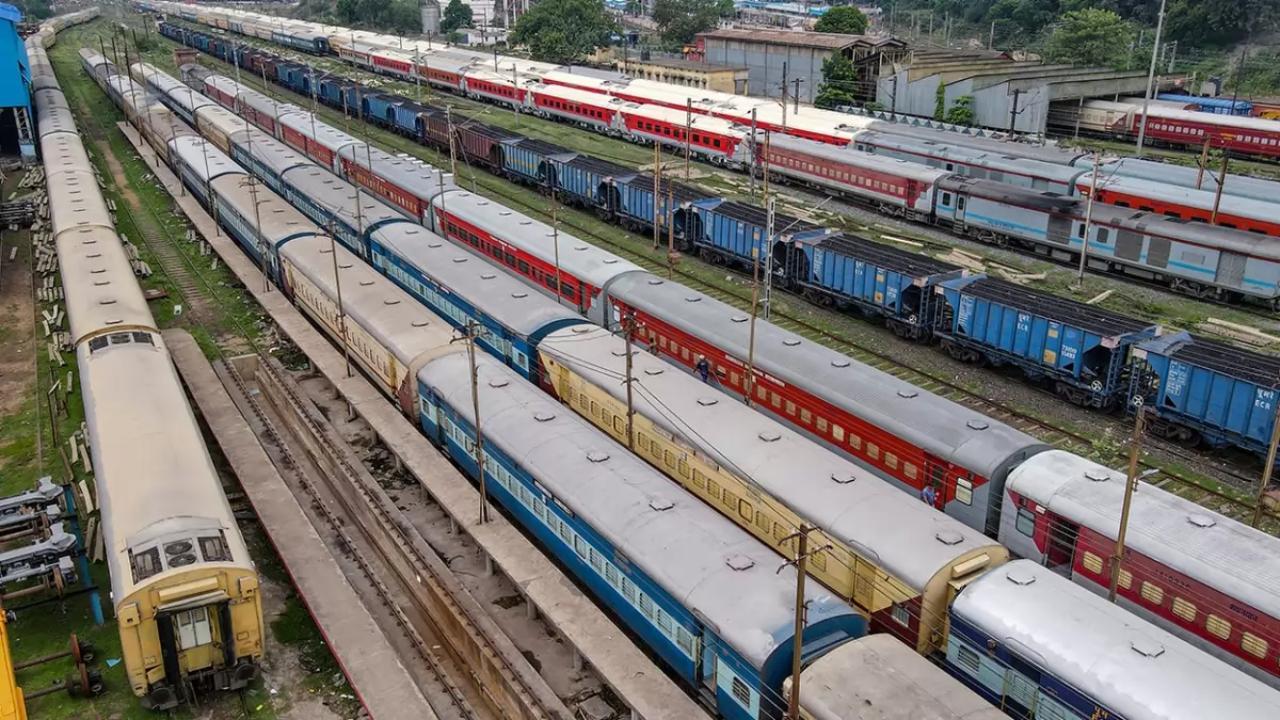 File Photo/PTI
The Central Railway's Mumbai division on Friday said that it will operate a mega block on its suburban sections for carrying out various engineering and maintenance works on Sunday, June 11.
In a press release, the railways said that the block is essential for infrastructure upkeep and safety.
ADVERTISEMENT
Blocks on main line:
Block section: Between Chhatrapati Shivaji Maharaj Terminus and Vidyavihar
Block on and time:  Up and down slow lines from 10.55 am to 03.55 pm
Block details: Down slow services leaving Chhatrapati Shivaji Maharaj Terminus (CSMT) from 10.48 am to 03.49 pm will be diverted on down fast line between CSMT and Vidyavihar stations, will halt at Byculla, Parel, Dadar, Matunga, Sion and Kurla stations and further rediverted on down slow line.
Up slow services leaving Ghatkopar from 10.41 am to 03.52 pm will be diverted on up fast line between Vidyavihar and CSMT and will halt at Kurla, Sion, Matunga, Dadar, Parel and Byculla stations.
Clock on Harbour line:
Block Section: Between Panvel and Vashi stations (excluding Belapur-Kharkopar BSU line)
Block time: From 11.05 am to 04.05 pm
Also read: Mumbai: Threatening political leaders & crossing limits of decency will not be tolerated, says Maha Dy CM Devendra Fadnavis
Block details: Up Harbour line services towards CSMT leaving Panvel from 10.33 am to 03.49 pm and down Harbour line services to Panvel/Belapur leaving CSMT from 09.45 am to 03.12 pm will remain suspended.
Up Transharbour line services towards Thane leaving Panvel from 11.02 am to 3.53 pm and down Transharbour line services towards Panvel leaving Thane from 10.01 am to 3.20 pm will remain suspended.
General train running details during the block
Local train services between Belapur/Nerul - Kharkopar will run as per schedule during the block period. Special local trains will run on CSMT – Vashi section during the block period.
Trans-harbour line services will be available between Thane-Vashi/Nerul stations during the block period. Do you think you have become a part of the hustle culture?