A little birdie tells us that reigning supermodel siblings Gigi and Bella Hadid will be among the host of international superstars who will grace the event, including Maisie Williams of GoT fame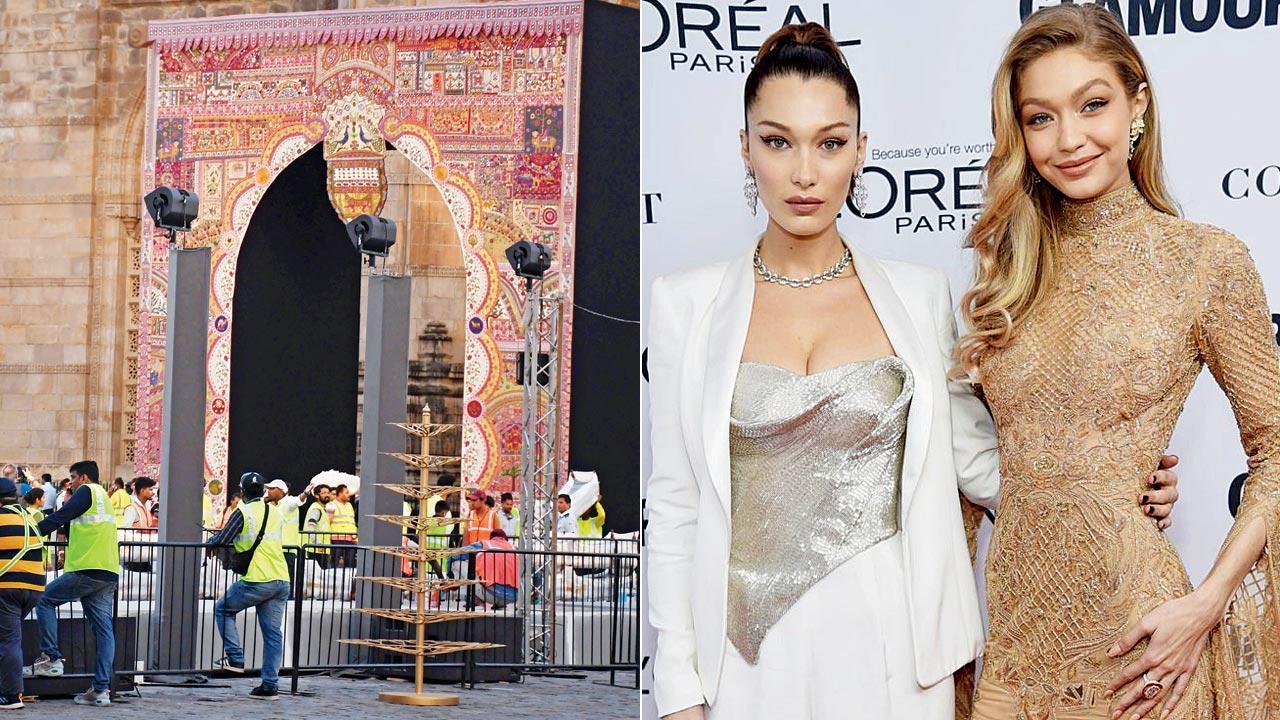 Gateway of India. Pic/Ashish Raje; (right) Bella and Gigi Hadid
The Gateway of India is being decked up for Thursday's much-anticipated Dior event. A little birdie tells us that reigning supermodel siblings Gigi and Bella Hadid will be among the host of international superstars who will grace the event, including Maisie Williams of GoT fame.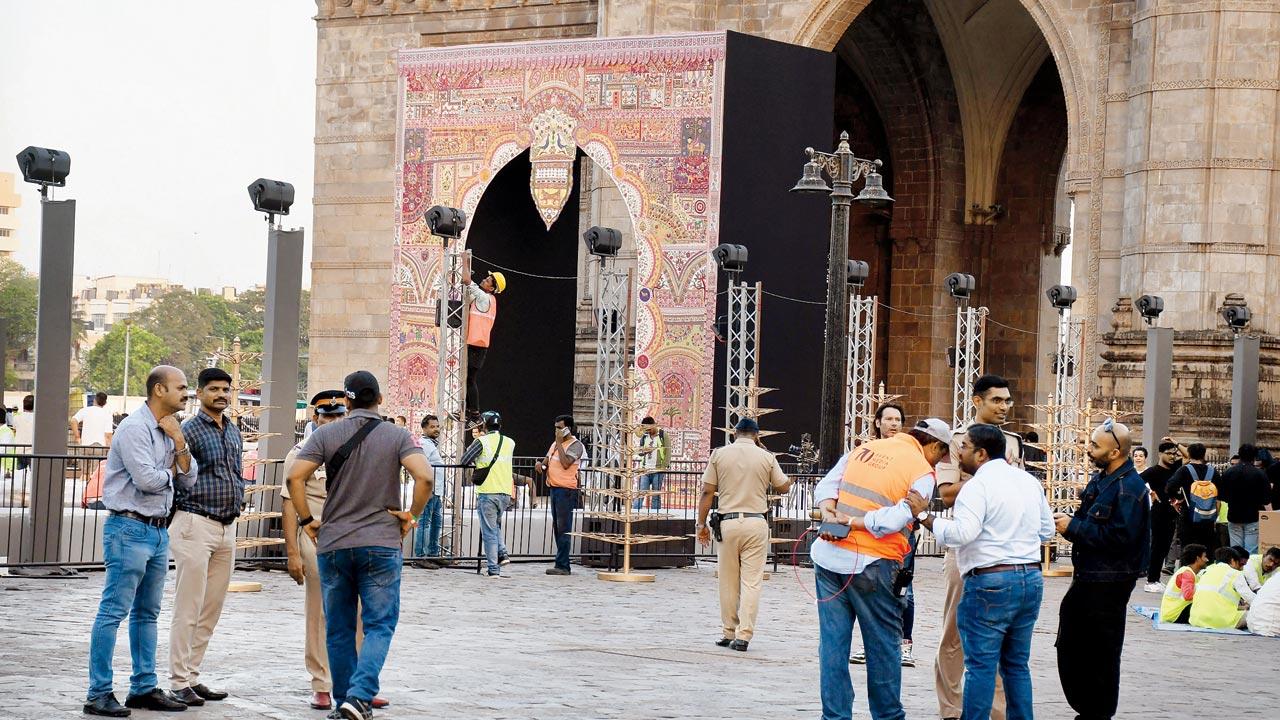 Pic/Ashish Raje
ADVERTISEMENT
Also Read: Passenger loses over Rs 8 lakh from checked-in bag at Mumbai airport
The prep for the much anticipated Christian Dior 2023 pre-fall collection showcase against the Gateway of India was well underway on Wednesday. Rumours were flying thick and fast last evening at Worli's Snowball Studios where Dior's Creative Director for the women's collection Maria Grazia Chiuri was in conversation with artist couple Manu and Madhvi Parekh and Karishma Swali, creative director of Byculla's Chanakya School of Craft, about the art, embroidery and clothing cohesion that's at the centre of this show. Who's going to make it? Which face is walking the ramp? Sonam Kapoor and Anushka Sharma are expected. Gigi and Bella Hadid are believed to be arriving for Thursday's show as is Maisie Williams, who played Arya Stark in Game of Thrones. The evening at Worli moved into a soirée with Dior patrons dropping by. We spotted Anuradha Mahindra, Pheroza Godrej, Priya Jhaveri, Paresh Maity, Brinda Chudasama Miller, Surily Goel and Alex Kuruvilla walk in as we were leaving.