Worli resident was going to Dubai and on landing there, found his bag open; he lodged a complaint on arrival at the airport in Mumbai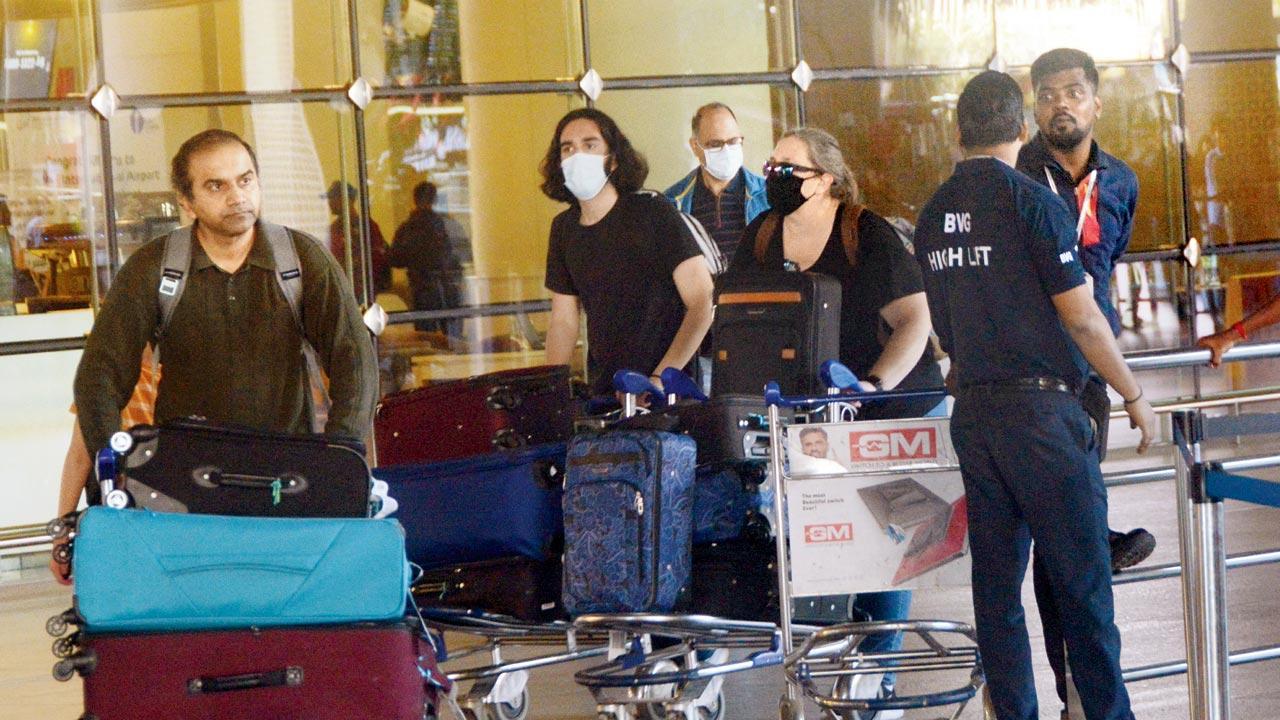 The police suspect that the notes in the bag were seen during the screening and the person there informed someone else about them. Representation pic/Satej Shinde
The Sahar police registered a case on Tuesday against an unidentified airport staffer for allegedly stealing Rs 8.80 lakh from the luggage of a passenger. Police suspect the involvement of a baggage screener, loader or a feeder, who deal with the luggage of passengers.
The complainant, Amardeep Kapur Singh, 58, is a retired government officer and a resident of Worli. The incident occurred on March 21, when Singh was travelling to Dubai from the Mumbai airport. He boarded a flight at around 11.05 pm along with his son and was carrying 40,000 UAE Dirham in his luggage which were stolen. He lodged a complaint on returning to Mumbai.
ADVERTISEMENT
Also Read: Bandra pub molestation: Cops to register FIR based on woman's sister's statement
"Investigations revealed that after the complainant checked in at the airport, he kept a bag in the screening machine. A loader later took it and unloaded it at the airport ground. A feeder kept it inside the luggage compartment in the plane. All three, including a screener, are now under the scanner," an officer from Sahar police station said. 
The officer further added, "We suspect that while screening the luggage, the person who was checking it spotted bundles of notes inside. The screener must have informed the loader or the feeder and while loading the bag, the accused took the money from it. We are checking CCTV cameras of the airport to find the accused. We have registered the case under IPC Section 379 (theft)."