Of the total amount, deals worth Rs 70 crore have already been signed and monetised while another Rs 30 crore is in the pipeline; now, MMMOCL plans to extend the deals for 15 years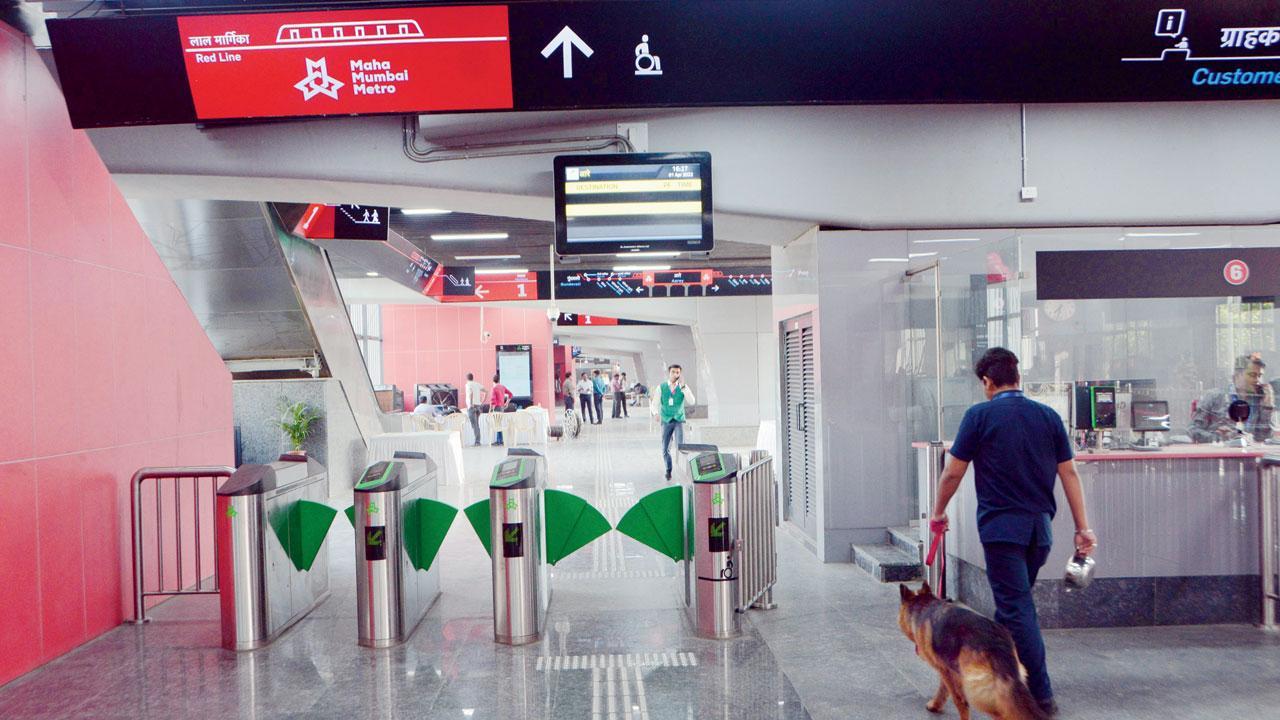 Non-fare revenues include earnings from renting out space on Metro premises to private entities. File pic
The MMMOCL's plan to earn revenues from avenues other than fare has clicked well as the new Metro lines from Dahisar to Aarey Colony and Dahanukarwadi are set to earn R100 crore in a year. These revenues help the corporation keep the fare low, thus making the public transport accessible to citizens. 
"The existing partial stretches of Mumbai Metro Red Line 7 and Mumbai Metro Yellow Line 2A have become India's first small route Metro lines to achieve this feat within the first financial year," said an official from Maha Mumbai Metro Operation Corporation Ltd (MMMOCL). At present, the minimum fare is Rs 10 for 3 km, and the maximum fare is Rs 50 for 30 km. Currently, 18 stations are operational on these two lines from Aarey Colony to Dahisar to Dahanukarwadi.  
"Maximising revenue from non-fare sources helps keep fares in check, thereby making it affordable to more passengers. This, in turn, encourages a switch from private to public transport, which is required to decongest the city, reduce air pollution and make the city more liveable," Metropolitan Commissioner S V R Srinivas said.
Also Read: Mumbai: 21-year-old TV actor duped of Rs 10 lakh for role in movie
MMMOCL has already monetised non-fare revenue of Rs 70 crore for the partly commissioned Metro lines 2A and 7 in the financial year 2022-2023 and deals worth Rs 30 crore are in the pipeline. MMMOCL plans to award a licence period of up to 15 years across various revenue streams, which will amount to Rs 1,500 crore over the period. Non-fare revenues are generated by giving out various rights including retail/food and beverages, ATM space rentals, station and train advertising rights and station telecom tower rights.
Metro stations and depots are also available for film/TV/ad shoots during non-operational and non-peak hours. Revenue generation through more sources such as station naming and branding, optic fibre cable rights, pillar telecom rights, pillar advertising rights, etc, is in the pipeline.
The next phase of these Metro lines, with 12 stations, is expected to be commissioned by December 2022. Once the entire line is operational, commuters will have easy access to other Metro lines as well as suburban railway stations. As per the detailed project report, the steady ridership of these two lines is estimated at 9 lakh daily. Overall, around 80,000 sq ft commercial space is available for rent across these 30 stations.
Vidyavihar bridge's steel girders in place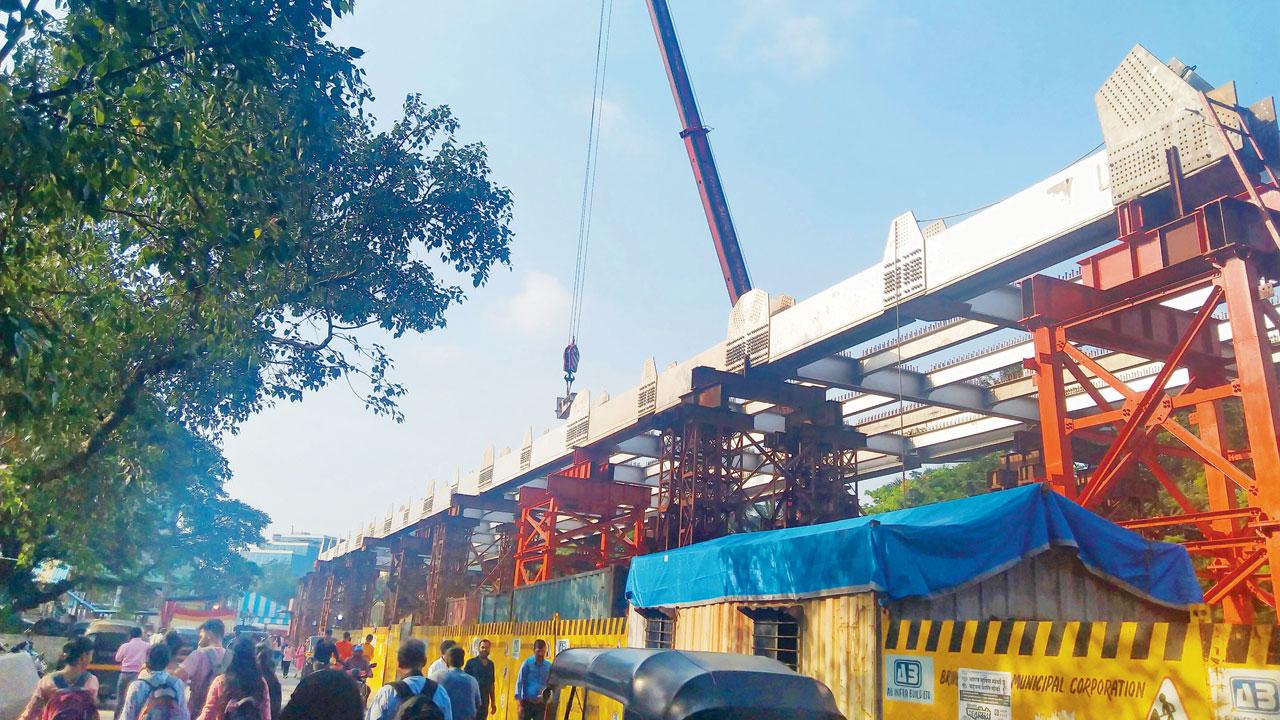 The girders of the Vidyavihar road overbridge are almost complete
The massive girders of the steel road overbridge in Vidyavihar are taking shape rapidly and the assembly is set to be done soon. Once the girder is placed, the work of finishing the road overbridge shall be completed. mid-day had been following up on the issue and had highlighted how the west side booking office had been demolished for the work. It is a two-lane bridge from RN Gandhi School on the east side to Ramdev Peer Marg on the west side. Once completed, it will bring Vidyavihar East closer to LBS Road.
18
No of stations that are operational currently