MMRCL kicks off road restoration work at five stations; this is set to be completed by June 2023, when Line 3 will partially start operations; work on others will start soon, too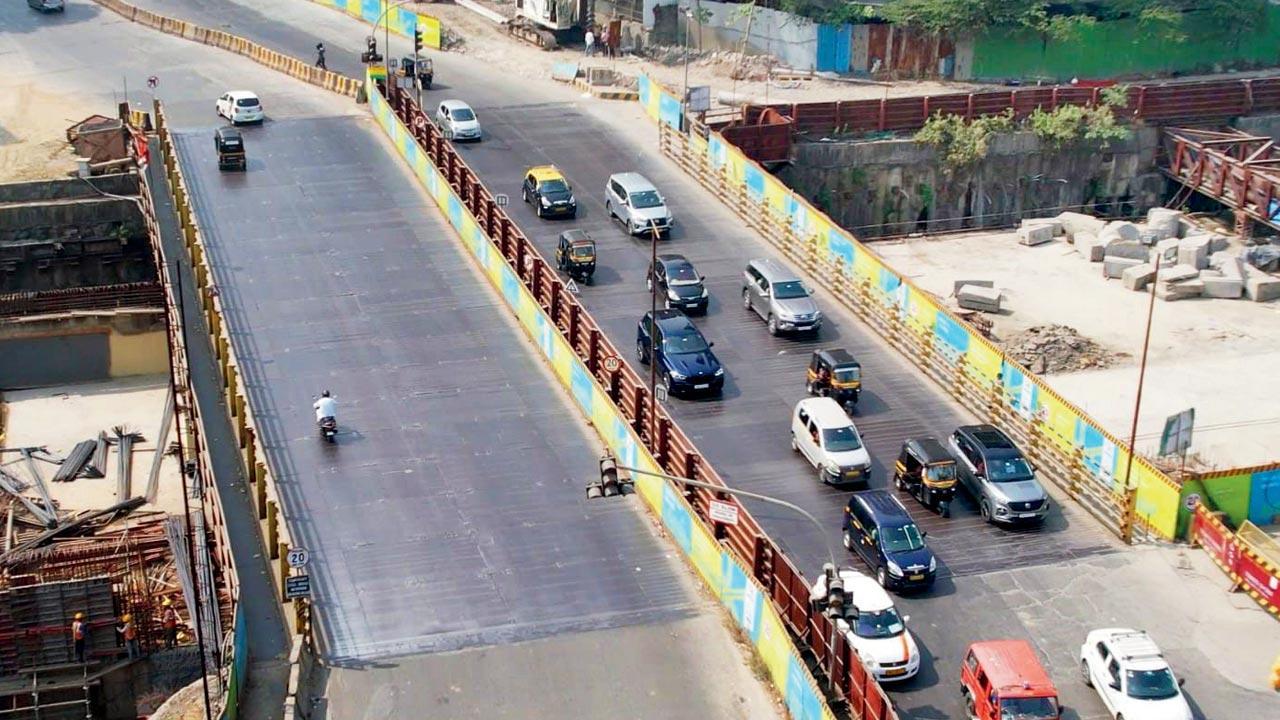 Barricades installed on the road for Metro Line 3 near BKC
Mumbai will soon get freedom from the grip of fences and temporary iron roads that the city's first underground Mumbai Metro Aqua Line 3 had put up as it has announced completion of all tunnelling work and now is beginning restoration of roads. The Mumbai Metro Railway Corporation Limited has already kicked off road restoration work at five of its stations, with others planned up to be completed in a time-bound manner. MMRCL intends to complete the work of five stations and begin operations between Aarey and Bandra-Kurla Complex for Phase-I corridor by June 2023.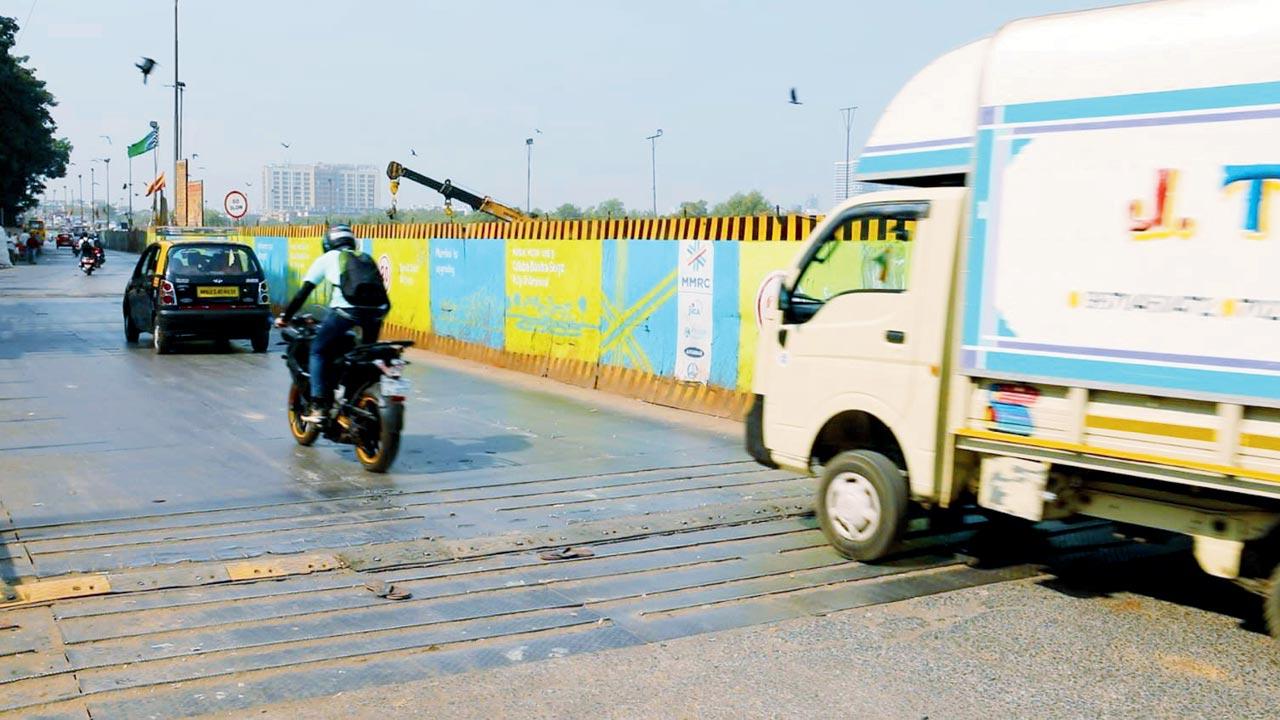 A senior MMRCL official said, "Road restoration work is in full swing at various stations, including MIDC, Marol Naka, Seepz, Vidyanagri, and Dharavi stations of Metro Line 3. These restorations are expected to be completed before June 2023. The road restoration for the remaining 22 stations is also being taken up and will be completed in phases by April 2024."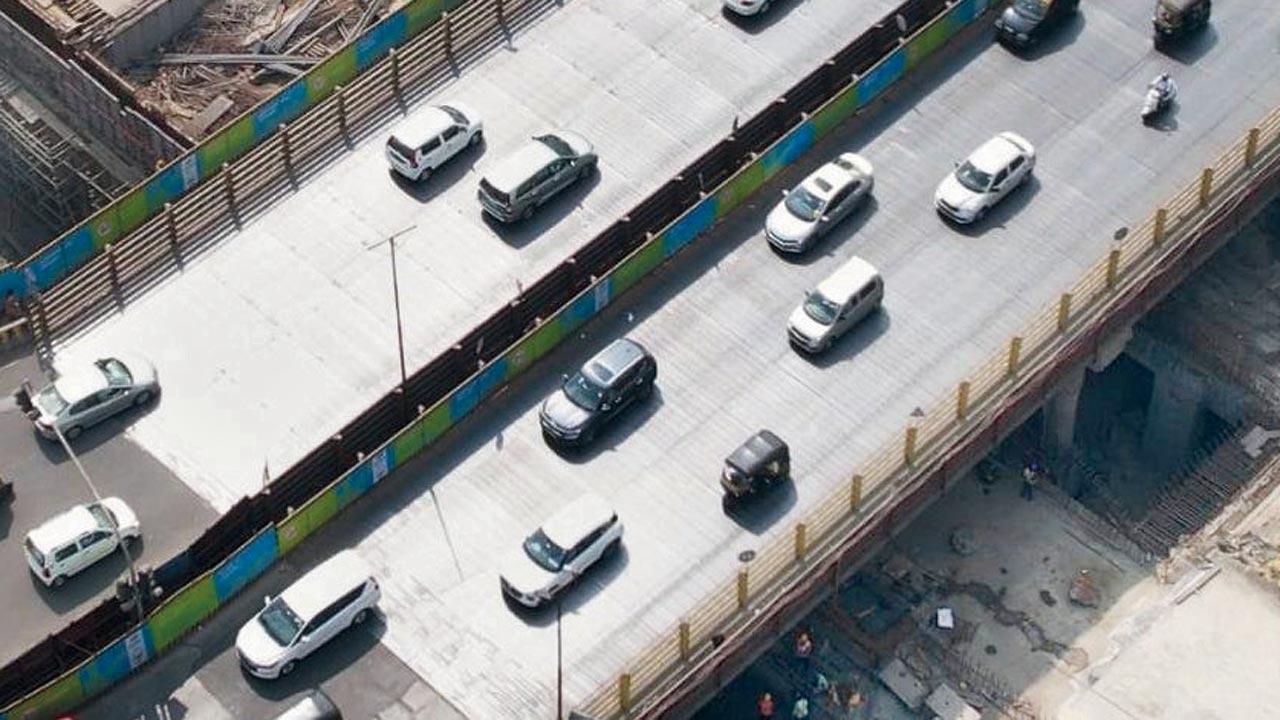 November 30 will remain a red-letter day in the history of Mumbai's underground Metro as it completed 100 per cent tunnelling from Seepz to Colaba that day, achieving its 42nd and final breakthrough on the corridor at its Mumbai Central Metro Station. The overall project progress now stands at 76.6 per cent.
Also Read: Mumbai: Measles vaccination goes slow with only 5 per cent kids getting dose in 3 days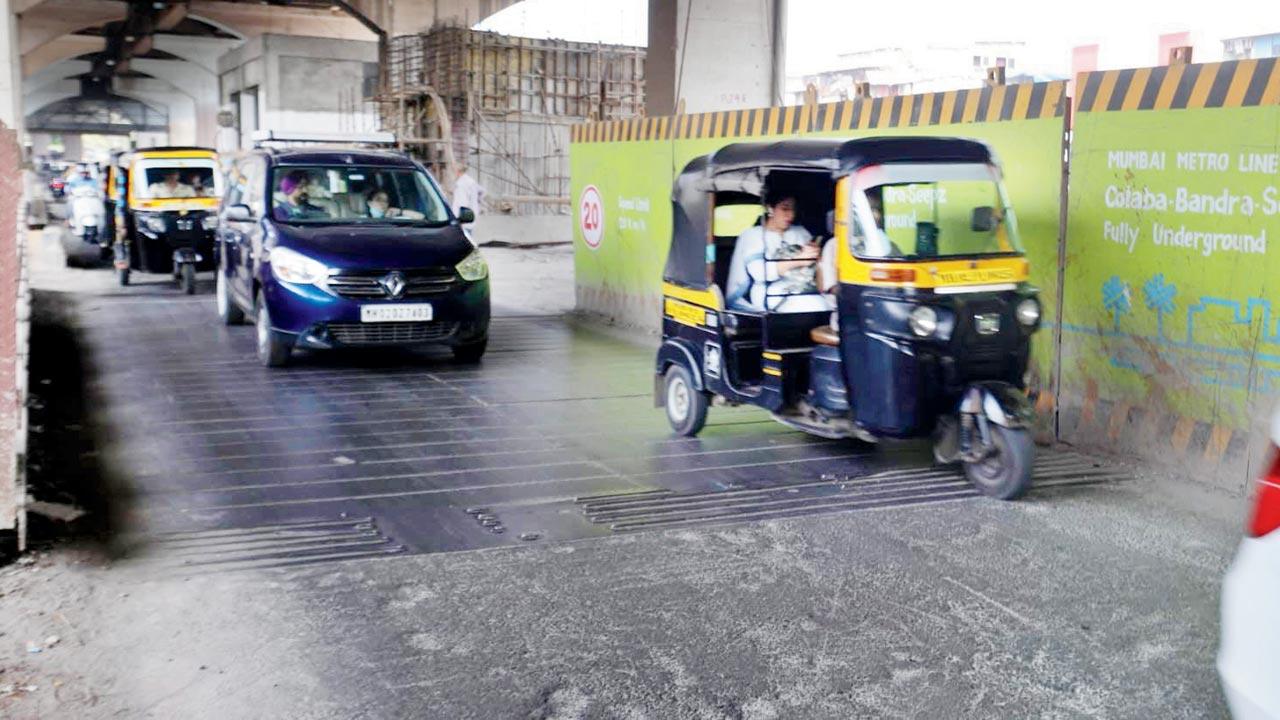 Temporary barricades installed on roads for Metro Line 3 work
While the first rake that arrived in Mumbai in July is undergoing trials, MMRCL intends to bring all the nine rakes required to commence service on Phase-I between Aarey-BKC by June 2023. Facilities for these nine rakes will be made ready by April 2023 and the depot will be able to handle operations for the Phase-I corridor in July 2023. Some other works may continue such as the Operation Control Centre (OCC) at the Aarey depot site. However, this will not be a hurdle as there is a provision to have a Backup Control Centre (BCC) at BKC Metro station.
76.6
Percentage of overall work on the line that is complete
05
No. of stations where road reconstruction will start Do you follow any winter skincare routine?