As part of last-mile connectivity, it will also be linked to busy office complexes and public hubs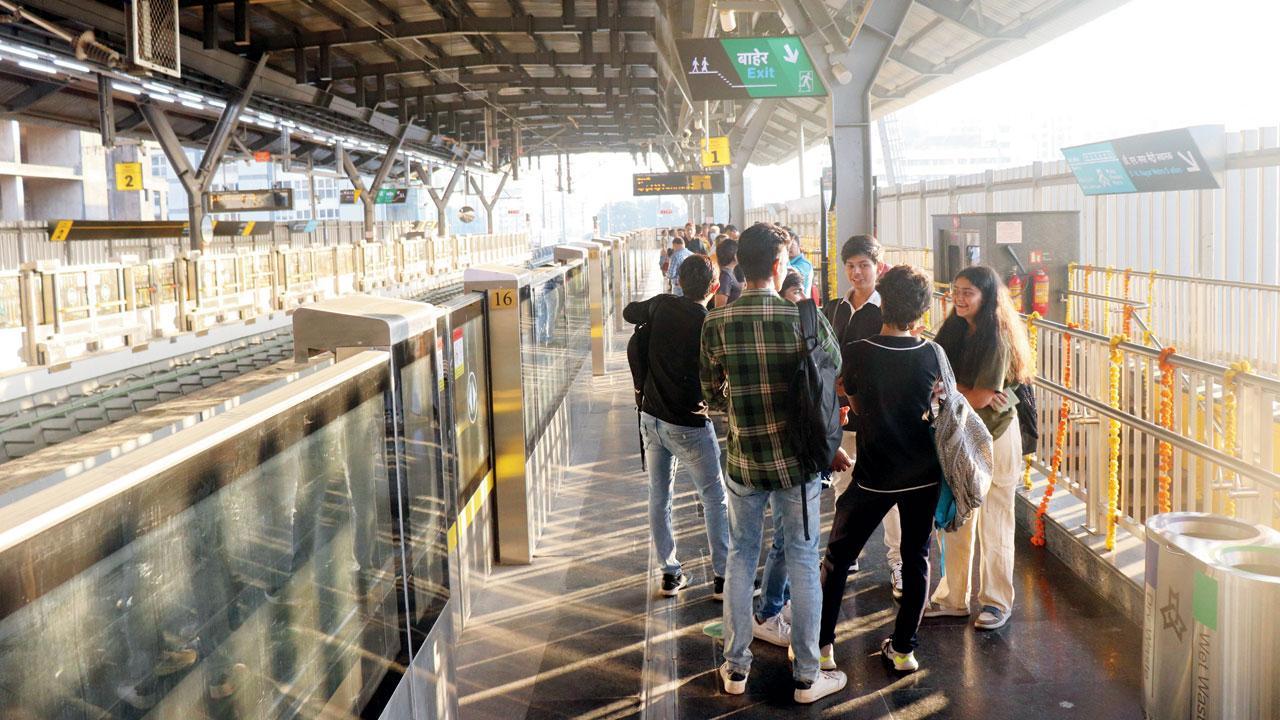 Commuters at Andheri Metro station. Pic/Anurag Ahire
The MMRDA will link large housing societies, busy office complexes and public hubs along the new Metro corridors to skywalks as a part of last mile connectivity. The two in the plan now are Oberoi Mall and NESCO.
"Metro stations will be linked to popular hubs near them with the help of skywalks or travelators, so that commuter crowds do not have to walk, take autos and buses to reach there. We will explore accesses for pedestrians from the metro stations to shopping complexes, residential societies and malls there. There is a scope of having travelators as well, to ease walking," S V R Srinivas, metropolitan commissioner, Mumbai Metropolitan Region Development Authority (MMRDA) said.
ADVERTISEMENT
"As of now we will be implementing this concept for two private players of Oberoi Mall and NESCO in Goregaon, where there will be a skywalk connecting them to the metro stations. This will allow people to walk into the premises," he added.
Also Read: New Metro lines: Smooth sailing on Day 1; litmus test on Monday
The Metro Lines pass the Western Express Highway and the Link Road and have a station almost every half a km, which gives a good opportunity for firms, complexes and hubs around it to get directly linked to the new mass transit modes. While Red Line 7 starts from Gundavali on the WEH, it reaches Dahisar to take a turn and return to DN Nagar on Link Road at Andheri west station on the Yellow Line 2A.
While the Yellow Line has 17 stations, the Red Line has 14 stations. With 22 six-car trains running on the corridor, the total number of passenger capacity per train is 2,308 passengers; 310 seating and 1,998 standing.