The staff has now been reinstated, but continues to fight as his posting was changed without any valid reason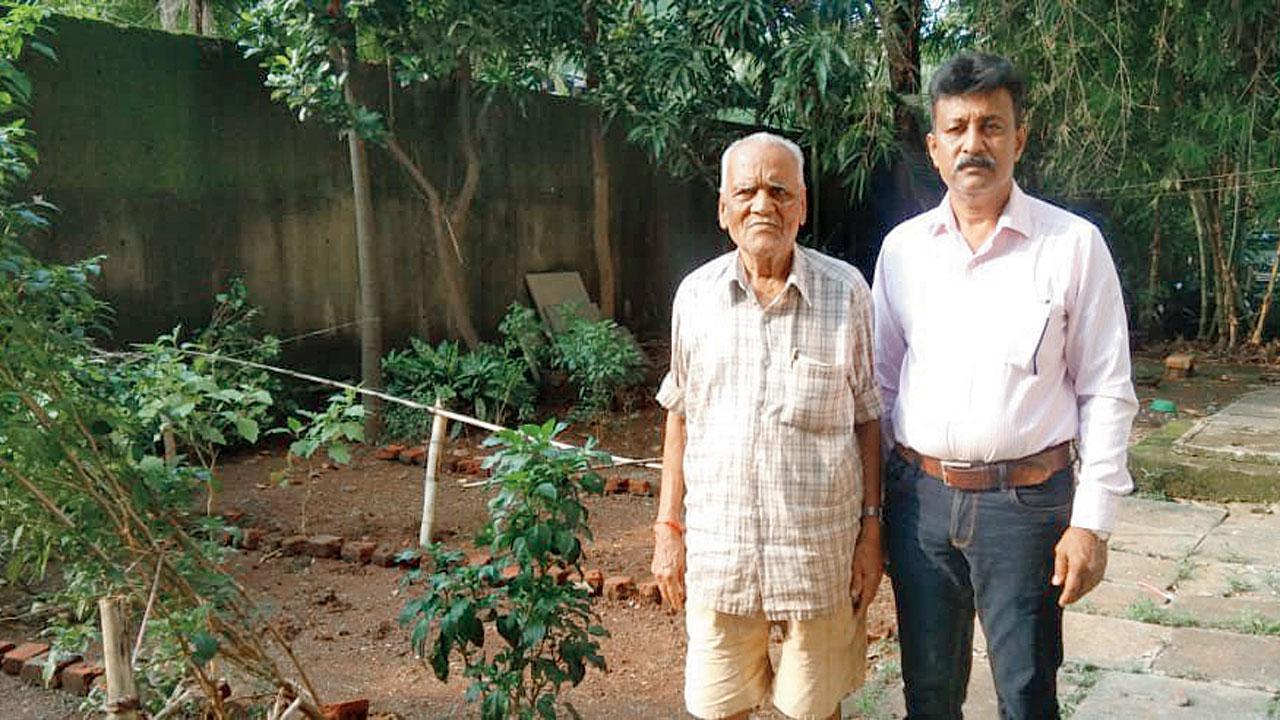 Rajendra Chabukswar (right) with his father Ramchandra
The life of a 56-year-old employee of the Government of India's mint, now known as Security Printing and Minting Corporation of India Ltd, changed completely two years ago when he was accused of stealing Rs 40. A police case was registered against Rajendra Chabukswar, who used to draw a monthly salary of over Rs 1 lakh, for allegedly stealing two Rs 20 coins, which were not released at that time. After battling for one and half years, Chabukswar has now been reinstated as the allegation could not be proved.
Since July 2020 when Mumbai police filed an FIR in the case, Chabukswar had been running from court to court seeking dismissal of the case as the prosecution failed to produce any evidence. His family members said this has taken a toll on his mental health apart from pinching his financial resources amid suspension. His father Ramchandra, 91, who retired from the mint as the chief security officer, claimed his son was trapped in a false case by vested interests. Chabukswar, being a government employee, could not talk to the media. So, mid-day got in touch with his family instead. 
Old beef
Ramchandra said, "In his over 30 years of service at the mint, Rajendra had no adverse remarks for his service. In fact, he even won the meritorious work certificate in 2018. His only mistake was that he had, in 2011, questioned why he was not promoted to deputy bullion officer from bullion accountant. He took the matter to tribunals and the case was transferred from one body to another. It was only when the matter reached the Central labour commissioner that mint officials admitted their mistake and said they would promote him from 2017. However, he is yet to be promoted."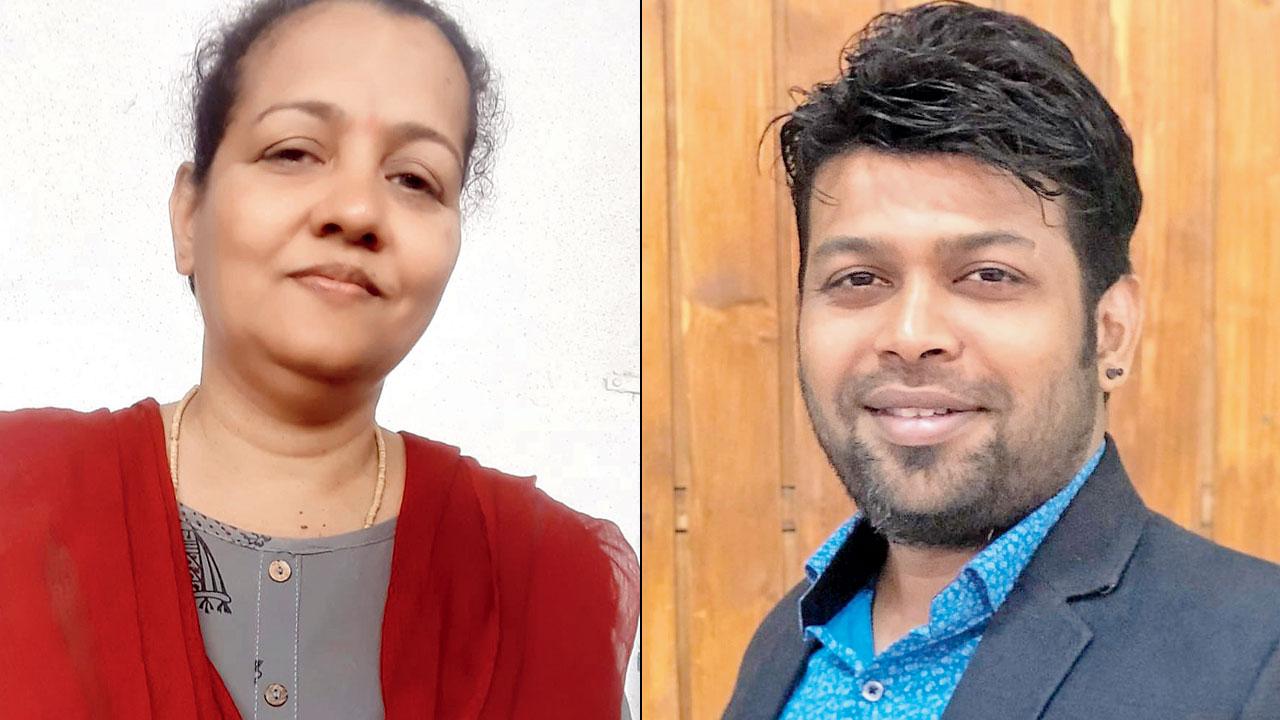 Vidya, Rajendra's younger sister (right) advocate Swapnil Ambure
"Rajendra, during this time, sought information pertaining to his recruitment and other documents for the case from department heads through Right to Information queries. Some superiors had then advised him to not take that route or take help from a certain union member, who too was expelled on some frivolous charges," the 91-year-old added. 
The night of the incident
His family members said Chabukswar had reported to work for his shift starting at 10 pm on July 23, 2020 as usual. He had dropped his wallet and cigarettes in the staff locker before entering the high-security vault where coins get embossed. After working till 11.30 pm, he had stepped out to grab a smoke and opened his locker to take out the cigarette box. He returned after 10 minutes and worked till around 3 am. It was then that CISF guards called him outside for a locker check.
Ramchandra said, one of his son's colleagues had tipped off the guards. CISF guards first checked the locker of the informant but found nothing. When they asked Chabukswar to open his locker, two Rs 20 coins dropped from the books inside the locker. "The guards asked Rajendra to pick up the coins and then seized the same," he added. As Chabukswar did not plead guilty, the senior security officers asked Chabukswar to submit a written statement.
Also Read: Thane: Uddhav Thackeray's wife Rashmi visits CM-linked event at Tembi Naka
Suspension without inquiry
When Chabukswar returned to the mint on the night of July 24 to report to duty, MRA Marg police officers were waiting for him and recorded his statement. Soon after that, mint officers handed him a suspension letter with immediate effect, without conducting the mandatory inquiry. 
"In such cases, officials usually conduct a departmental inquiry and if found guilty, the employee is asked to resign or pay a fine for dereliction of duty. But in Rajendra's case, they went ahead and filed a case under section 381 (theft by a clerk or servant) which is a non-bailable offence attracting up to seven years in jail," Ramchandra said.  
Chabukswar's sister Vidya said, "The news of the case and his suspension was released to the media, which was humiliating for the family as our great grandfather late Dadasaheb Rupwate was the former state housing minister. Our father too worked at the mint."
Also Read: Mumbai: Tamil Nadu man held for posing as Sriram Raghavan on social media
Court case
"My brother had almost decided to end his life, as he felt humiliated. The police were not probing the case, and had recorded the FIR on a frivolous complaint. In fact, even after the court ordered the mint, following my brother's request, to hand over a copy of CCTV footage of the alleged crime, the mint has not furnished it till date. They have also not admitted our plea to hand over the case to the CBI," added Vidya. 
Eventually, a departmental inquiry carried out under the leadership of retired CEO of Khadi Gram Udyog stated that the case was 'partly proved'. The relative explained that it meant that while it was proved that Chabukswar was in the possession of the two coins, the committee could not confirm the source. Based on this, he was reinstated on January 24, this year. 
Current situation
Surprisingly, after Chabukswar resumed duty in the mint, he was assigned duty at the gate instead of his old post of bullion accountant. He then filed a plea before the Central labour commissioner and won. After this he was posted in the stores department. He has challenged the matter before the labour ministry, where it is pending. 
Meanwhile, the case of the alleged theft is yet to be dismissed. His lawyer advocate Swapnil Ambure said, "We had filed for discharge application before the magistrate court and despite holding that we have a good case on merits, the application was rejected. Now, we have moved the sessions court by way of revision and the matter is posted for hearing on November 28. The prosecution has no case on merits and it's a petty offence which shouldn't have been registered at all. There is no legally admissible or incriminating material against my client."
23
Day in July 2020 when the incident took place Are you happy with BEST services in Mumbai?