Landmark 'study street' in Worli that shaped careers of thousands, falls into neglect with druggies, alcoholics taking over. Despite repeated complaints, the situation has remained unchanged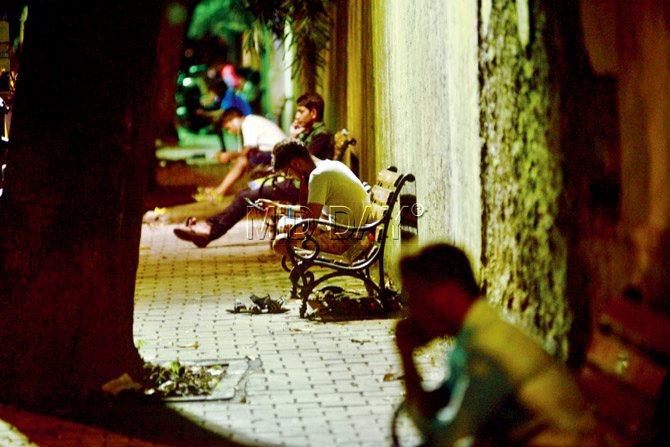 The quiet lane near Poddar Hospital is popular among the student community. Pic/Bipin Kokate
In Mumbai, finding a peaceful stretch of road is like looking for a needle in a haystack. So, decades ago, when a few students from the Worli neighbourhood discovered one such lane near Poddar Hospital, it became their makeshift study room. Eventually, scores of students would converge here to study in solitude.
Two years ago, the BMC recognised the lane's growing popularity among the student community and renamed the lane Abhyas Gali (study lane). Now, the coveted title notwithstanding, the stretch is slowly falling into neglect with rash bikers, druggies and alcoholics disturbing the silence that it was once known for.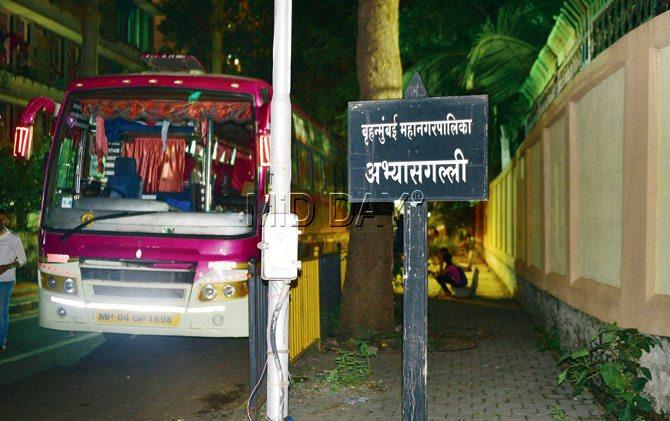 The lane near Poddar Hospital in Worli was renamed Abhyas Gali two years ago
Despite repeated complaints to the police, the situation has remained unchanged for years. In fact, students alleged that the problem is only escalating with each passing day.
"I've been coming here for the past five years," said Dhruv Korgaonkar, 21, a second year student from Lala Lajpat Rai College. "I thought that after renaming of the lane, the situation would change, but the problem is only getting worse," he added.
Rutile Sangle, 19, who is preparing for the Maharashtra Public Service Commission (MPSC) exam said that Abhyas Gali is the preferred choice for many due to lack of space in their own homes. "We don't have enough space in our house, which is why I come here to study. But, couples and alcoholics now occupy the lane. And, almost every night, there's bike racing in this lane. Complaints to the local police station have also fallen on deaf ears," he added.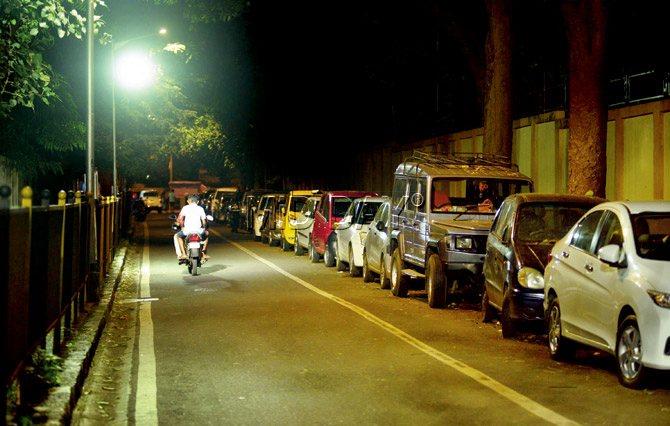 Bikers use the stretch to race in the night.
Political pressure hasn't helped resolve the problem either. "The lane has become noisy and students are finding it difficult to concentrate on their studies. I have written to the senior police inspector of Worli and the traffic commissioner, but no action has been taken yet," said Abhijit Patil, upvibhaag pramukh of Yuva Sena.
According to Patil, Abhyas Gali is an important landmark of the city. Former Mumbai mayor Nandu Satam, who spent years studying under the streetlights of this lane, said that he owes his career to this place. Satam graduated in the 1960s. "Politicians, who represent the area, are no longer concerned about the history of this lane or issues faced by students," Satam said.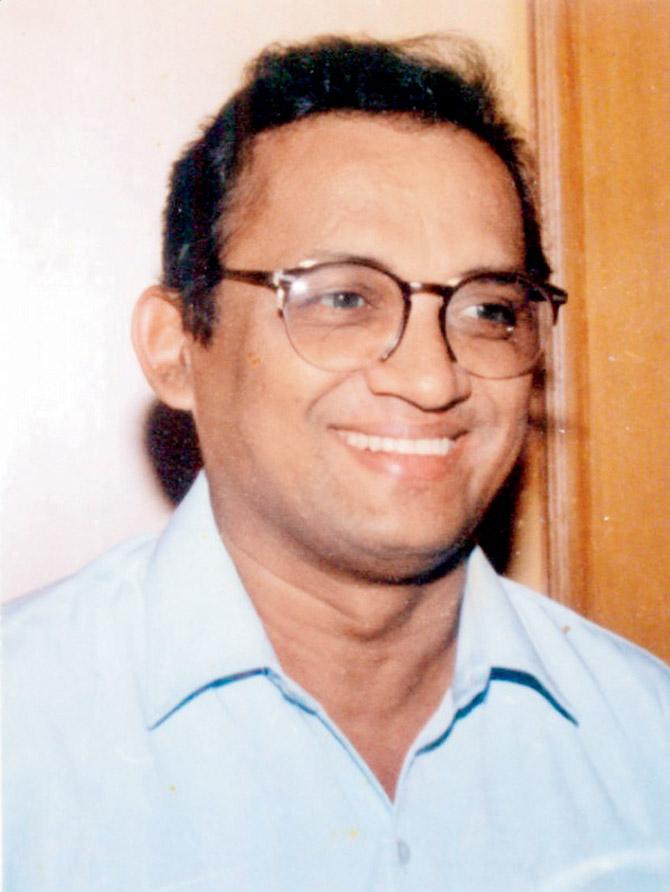 Nandu Satam
Sudhir Mahadik, senior police inspector at Malad police station, also studied in this lane as a teenager. "I would spend the whole night studying here and never faced any problems," he said.
Advocate Jagdish Sawant, who was also a corporator in 2007, has fond memories of studying in Abhyas Gali. "It pains me when I hear about the problems faced by students, studying here," he said.
Senior Police Inspector Gajanan Rama Desurkar, Worli police station, denied receiving any complaints from students. "We patrol the area daily. An action is taken whenever there is any specific complaint. But, there has been no complaint recently," he said.
Amitesh Kumar, JCP, traffic, said he wasn't aware of the specific complaint. "But, I shall look into this nuisance at once and try to get it resolved," Kumar said.
Traffic commissioner Ashok Dudhe also said that he would look into the matter soon.
Also Read: Mumbai: 12 cases of molestation on local trains