Cochin-based lawyer, whose PIL resulted in court order to demolish 100-plus buildings around the Mumbai airport says the actual number of illegal structures could be much higher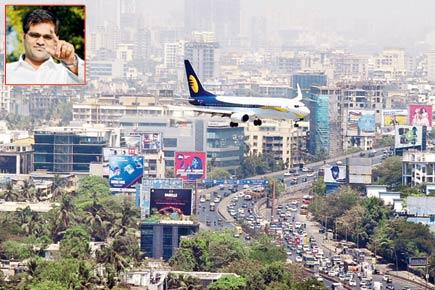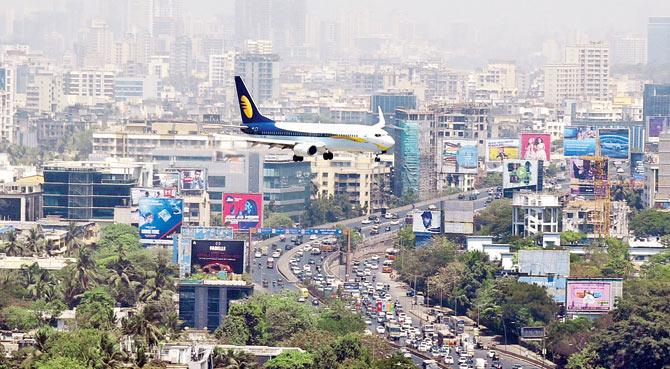 The HC ordered against 427 buildings around the airport
In a city where real estate is a premium luxury - either owning a home is a pipe dream, or for those that have, their greatest asset - a Bombay High Court order on Wednesday, asking the Directorate General of Civil Aviation (DGCA) and other agencies to demolish or reduce the height of around 427 buildings in violation of norms, has sent tremors through the residential belt near Mumbai airport. And all this, within the next two months.
Petitioner Yeshwanth Shenoy recalls what set him off on this path. "My mission began in 2010, after the Mangalore air crash." On May 22, an Air India Express Flight 812 from Dubai to Mangalore overshot the runway on landing, impacting an illegal structure, after which it caught fire. Of the 160 passengers and six crewmembers on board, only eight survived; it was the third deadliest aviation disaster in India. "That," says Shenoy "was the starting point." From then on, "I dug out documents which proved that lives could have been saved had certain safety norms been met in Mangalore."
Shenoy, an Ernakulam (Cochin)-based lawyer, was in Mumbai on Thursday and spoke on why he is interested in the city, the High Court order, permissions and collusions and finally, being a marked man.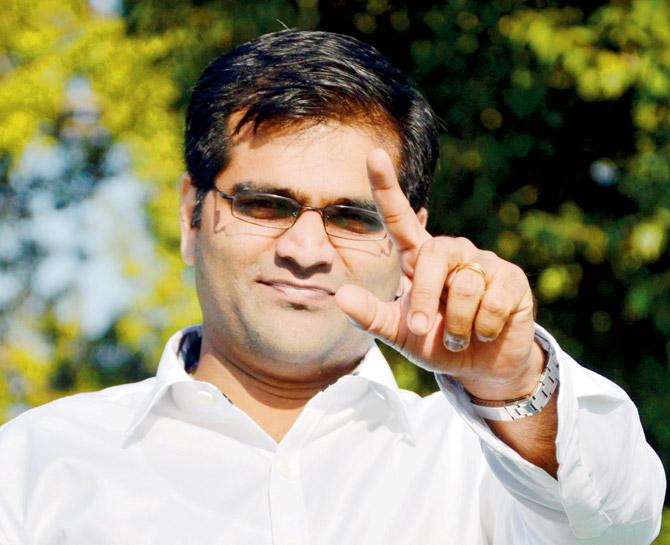 Petitioner Yeshwanth Shenoy
After Mangalore came Mumbai
My vision broadened after my research into the Mangalore crash. I read this paper (mid-day) and followed numerous reports about a developer's building of over 20 meters getting a No Objection Certificate (NOC) despite it being very close to the main airport runway. I filed a PIL. I estimate that there could be at least 8,000 such obstacles within an 11-km radius near the airport.
On whether he had a personal motive in filing PIL
Why should there be a personal motive? A lawyer may fight for his clients, but he also has to look at the bigger picture, the larger good of society. He has a public duty to do so. Suppose a boiler bursts in a chemical factory. A client approaches a lawyer to help him fight for compensation. While fighting for his client, the lawyer may learn that during safety audits of the factory, the boiler, though malfunctioning, was not removed. It is his public duty then to fight for that boiler to be removed - for the greater, common good.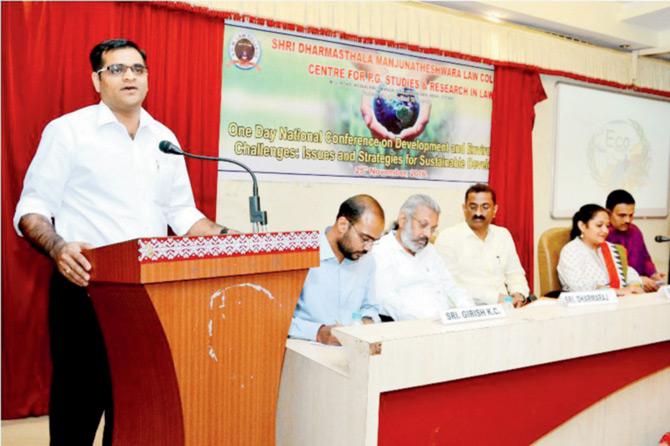 Yeshwanth Shenoy (left) speaks at a function
On whether he is familiar with Mumbai
I fly in to Mumbai very often for work. Every time we land, it is a thud, thud, thud, instead of a smooth landing. I have talked to so many Mumbai pilots, who, when I tell them about the landings say to me, 'do you even know the obstacles we face?' Look at the slums near the airport, in case of an accident, you may have 5,000 to 10,000 lives gone in a trice. The combination a plane crash can unleash - airplane fuel, a fire and then oxygen (the oxygen masks) - you have a lethal formula.
On why permissions were given to buildings that flouted height norms in the first place
There are two kinds of buildings, those that are absolutely illegal, with no permissions at all, and those who have got permissions because airport authority officials are in collusion with developers.
What of those who will lose their homes because of this
People need to wake up. Today, everybody is blaming Yeshwanth Shenoy. When there is an air crash, they will not blame Yeshwanth Shenoy, but ask why these buildings were allowed in the first place. Obstacles threaten even those whose buildings do not flout the norms, but are in the vicinity. Unfortunately, in this country the hardest hit are those that follow the laws.
There is cynicism that the demolition will never take place, this will be challenged You will not have to wait for 20 or 30 years for an air crash, I am guaranteeing this. Science and Mathematics does not wait for anybody.
On the human factor of the demolitions
First of all, people have to look at the rationale behind a demolition. Then, they must come together, unite, as that is their strength and send the erring developer to jail. With these corrupt builders cooling their heels in Arthur Road jail, Mumbai will be a better city.
Taking on the moneyed, powerful and even desperate people; may be a marked man
I am already a marked man. I have received threats. But then God gives life and God takes it away.