The mercury settled at a minimum temperature of 14.8 degrees Celsius and a maximum of 26.5 — which is two and four degrees respectively – below normal on Tuesday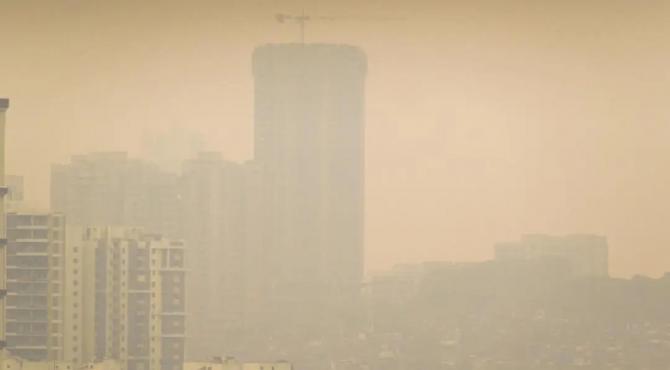 Representative Image
With the city feeling colder than usual, the Indian Meteorological Department (IMD) on Tuesday said Mumbai recorded temperatures below normal on January 24. However, the weather experts said it was not a cold wave and that the temperature is going to get better in the next few days. 
The mercury settled at a minimum temperature of 14.8 degrees Celsius and a maximum of 26.5 — which is two and four degrees respectively – below normal on Tuesday.
Sushma Nair, scientist and weather expert at Indian Meteorological Department's Santacruz observatory, said, however, it cannot be called 'a cold wave', since the temperature is just below normal.
"A cold wave can only be declared if the temperature departure from normal is -4.5," she said.
Also Read: Republic Day 2023: Mumbai Police ban flying activities around Shivaji Park in Dadar, beef up security
Explaining the reasons behind the drop in temperatures, Nair said: "This is because there is a heavy snowfall in the north and winds are blowing northerly."
She said that weather conditions are expected to persist for the next three to four days.
Nair said that Mumbaikars will have to wait for warmer days till the beginning of February. "There have been back-to-back western disturbances. One more western disturbance is expected to affect the Himalayan region on January 27. We will have to wait and see how that unfolds."
Meanwhile, the Air Quality Index (AQI) of Mumbai, the financial capital of India remained 'poor' on Tuesday, according to the System of Air Quality and Weather Forecasting and Research (SAFAR).
According to SAFAR, the city recorded an AQI of 273 at 5.45 pm.
The Chembur area of Mumbai recorded 'very poor' air quality at AQI 322, whereas the AQI of Colaba was recorded at 262 (poor).
Andheri recorded an AQI of 252 and the Bandra Kurla Complex (BKC) recorded an AQI of 346.
The Air Quality Index from 0 to 100 is considered as good, while 100 to 200 is considered moderate; 200 to 300 is poor, and 300 to 400 is categorized as very poor. While 400 to 500 is considered as severe.