Arrested man claims pistol was actually lighter, he was told to participate in prank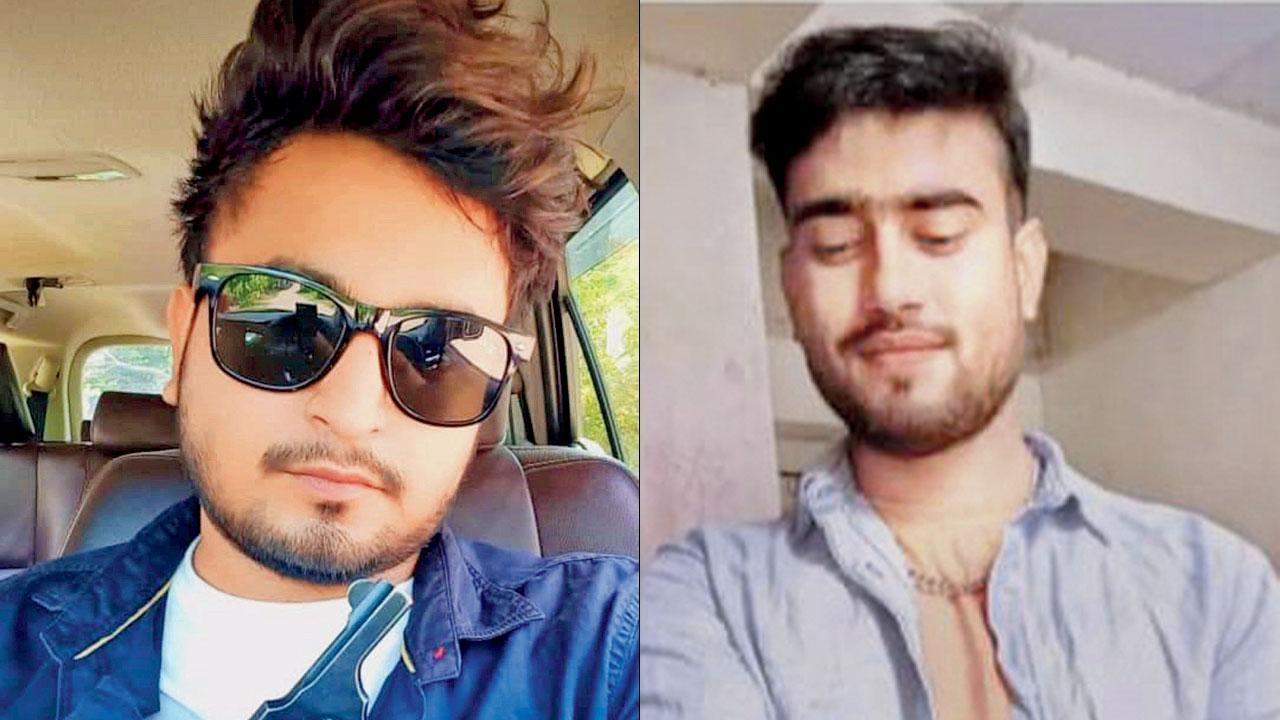 Ahmad Imtiyaz (right) Saif Ahmad Kamrul-Huda Siddique
The Oshiwara police have arrested one of the two people who allegedly attempted to kidnap a 29-year-old actor, Anusheel Chakrabarty, last month and sought to demand a Rs 20-lakh ransom from his mother.
The police nabbed the accused, Saif Ahmad Kamrul-Huda Siddique, 23, with the help of call data records of the alleged mastermind and former friend of the actor, Ahmad Imtiyaz, 25, who is absconding. The complainant's father has alleged that Imtiyaz has been sending threatening voice messages in a bid to get the family to drop the case.
ADVERTISEMENT
The incident occurred in the wee hours of January 7 on the Eastern Express Highway between Vikhroli and Ghatkopar. Chakrabarty, who had visited south Mumbai and Chembur the previous day with Imtiyaz, was being driven to Jogeshwari, where he resides, by the latter, who was also the owner of the vehicle. On reaching Ghatkopar, Siddique entered the vehicle and pulled a pistol on Chakrabarty from the backseat.
Imtiyaz then allegedly took the weapon and held it to the actor's temple and told him to call his mother and demand the ransom. Chakrabarty, however, managed to escape. While the duo fled, an auto driver helped the actor get home. As he had sustained injuries, his neighbours rushed him to Kokilaben hospital. The Oshiwara police then registered an FIR but the case was later transferred to the Ghatkopar police.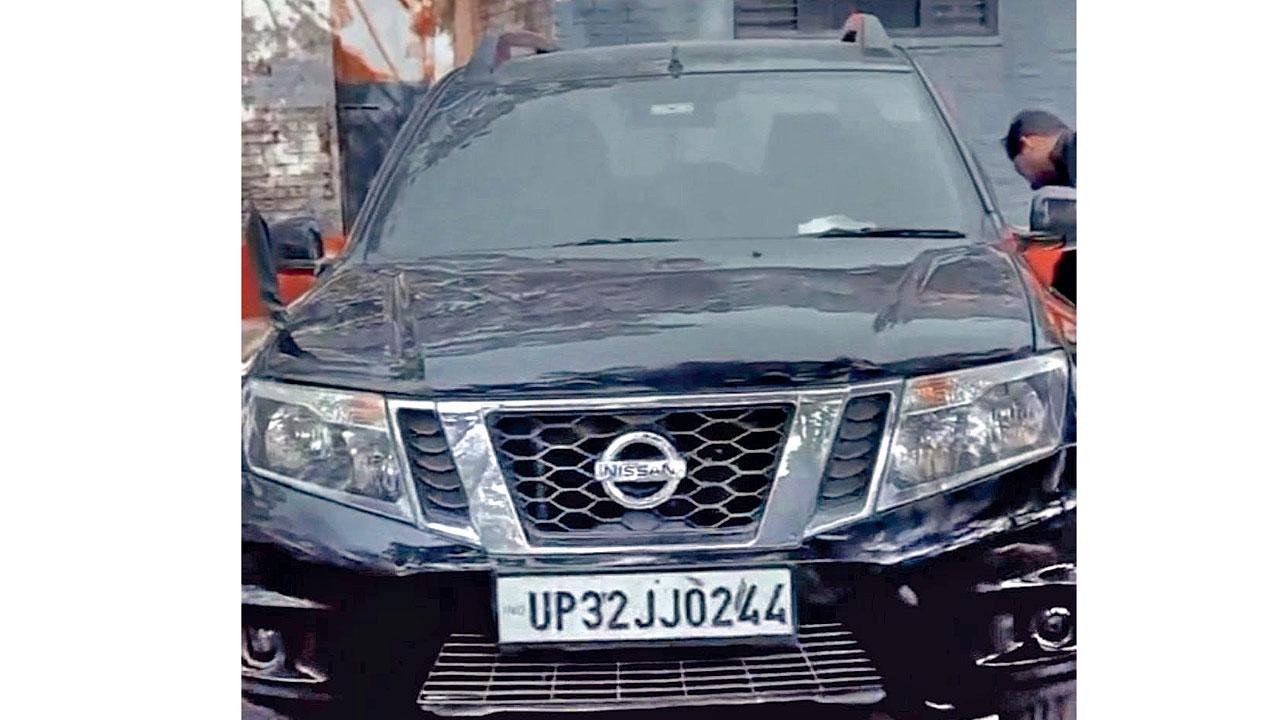 The alleged mastermind's vehicle
During his interrogation, Siddique told the police that he was unaware of a plot to kidnap the actor and that Imtiyaz, who was his friend, had asked him to purchase a lighter pistol to play a prank, which would be content for a reel. According to the police, Siddique claimed he had purchased the lighter pistol from Andheri and on the day of the incident, Ahmad called him and asked to bring it to Ghatkopar.
Also Read: Mumbai Crime: Man sets two SUVs on fire as revenge against builder's employee, arrested
"Ahmad called me, saying he was making a reel. My role was to threaten a person sitting beside him with the pistol and say, 'You have kidnapped'' and I did this. I thought it was nothing more than a prank but I was horrified to see what followed. The actor hit me and Ahmed jumped out of the moving car," Siddique's statement to the police read. The parents of the actor, however, believe both were equally responsible.
Chakrabarty's father, Anup, said, "Ahmad was a good friend of my son. He knew about our financial status. He used to borrow money from my son and he knew that he could demand a ransom from his mother after kidnapping him." He added, "Ahmad is still at large but he is threatening us continually by sending voice messages and images of himself with a pistol in his hands. He is trying to pressure us into withdrawing the case."
"In one voice message, he said if he were arrested, he would not be behind bars for the rest of his life. I can't imagine what he will do after being released. He also claimed that his brother-in-law is an MLA," Anup said. An officer of the Oshiwara police station said, "We arrested Siddique from Dharavi on February 7."
The complainant and Imtiyaz, who used to work as a casting director, met four to five years ago at an acting training school in Andheri. Chakrabarty's parents are lawyers while his mother is also a producer. Imtiyaz is a resident of Gonda district in Uttar Pradesh and his last location was Faizabad. According to the police, he is continually changing his location and mobile number.
"It seems someone is helping him. A team has been sent to UP in order to nab the accused," said another officer. Chakrabarty, a native of Port Blair, is a model and rising actor. He won the title of Mr Andaman in 2015. He started his career with a music video by Zee Music Company. He did a music video for B4U music and later acted in the Hindi film Gangs Of Stupid Lover.
7
Day in Jan when incident occurred