Sr health official says most people have mild symptoms, are recovering at home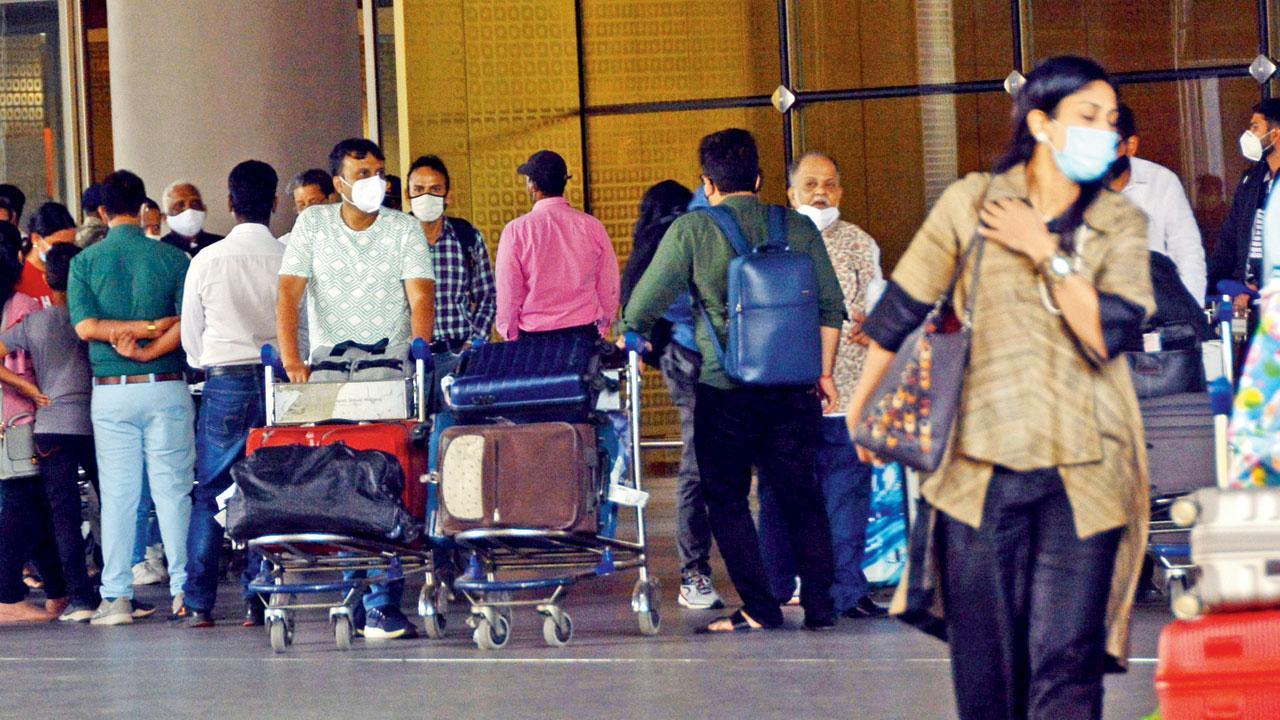 Passengers at Mumbai airport on January 24, 2022. On Sunday, the city reported 53 new COVID-19 cases. File Pic/Sayyed Sameer Abedi
Given the high number of H3N2 cases reported in Maharashtra, the directorate of health services has issued protocols for prevention and treatment. Now, the government is planning to issue testing guidelines under which those only who are admitted to hospitals will be tested for influenza. The health department has recently discussed guidelines regarding testing, among other things, with scientists of the Indian Council of Medical Research (ICMR) and the National Institute of Virology, Pune.
A senior state health official said, "There has to be grade-based testing for influenza patients. We can only test 'Category C' patients. There is no need to test every patient and contact person. Many patients have mild symptoms and recover at home and there is no need for admission. There are medicines available that are effective. We are planning to test only hospitalised (IPD and ICU) patients.
ADVERTISEMENT
Also Read: Influenza cases: Maha reports 119 H3N2 and 324 H1N1 cases in 2023
Everyone will be informed about the new guideline. Also, all the laboratories and hospitals have been instructed to share test reports with the authorities concerned immediately." Till Saturday, there were 183 confirmed cases of H3N2 and one confirmed death in the state.
On Sunday, the state reported 236 new COVID-19 cases out of which 52 cases were reported in Mumbai. Though cases are going up, there is no rise in admission figures across the state, and no deaths were reported in the past 24 hours. The active case count has reached 1,308 out of which 279 active cases are from Mumbai. In the city, only six patients needed hospitalisation.
183
No of H3N2 cases in state on Sun