A new law for the same will empower the MHADA to take up incomplete projects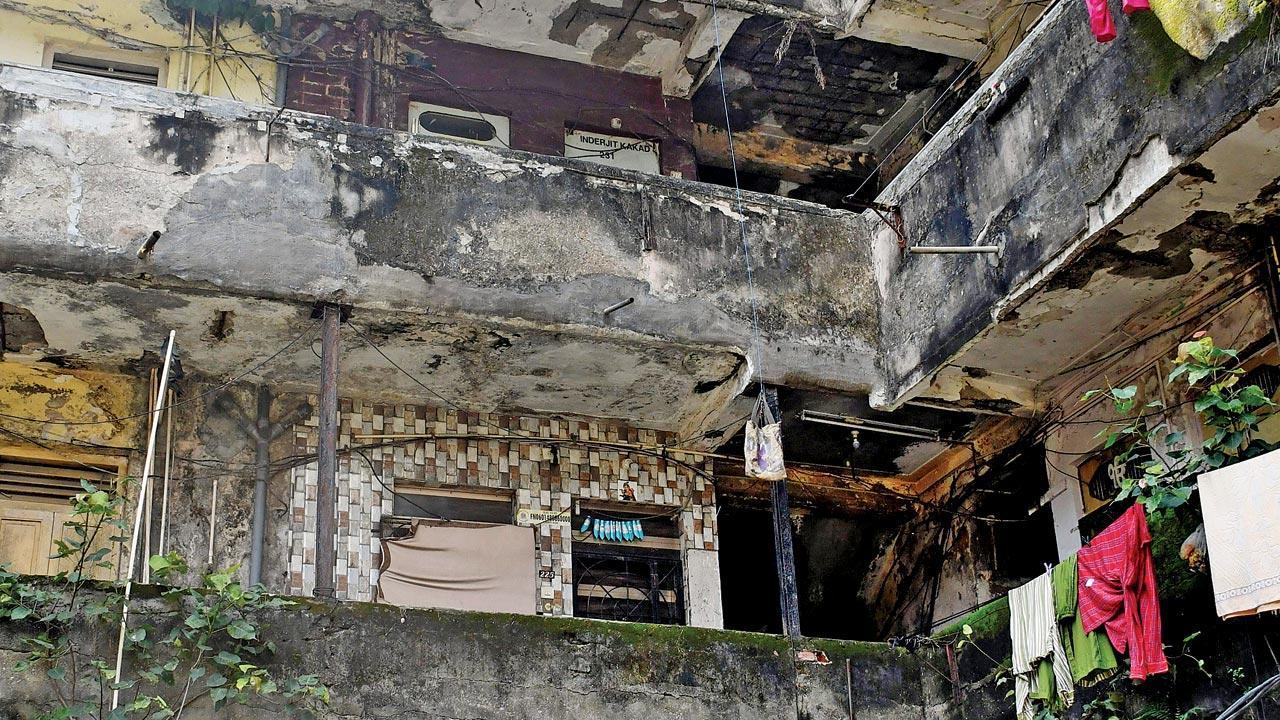 The redevelopment of some 56 buildings in Mumbai is stuck in delays caused by private entities. Representation pic
The redevelopment of the city's dilapidated and cessed buildings was cleared on Friday with the President signing the bill amending the Maharashtra Housing and Area Development Act 1976 that was passed in the state legislature two years ago.
Deputy Chief Minister Devendra Fadnavis, who also heads the housing department, said in a statement that President Draupadi Murmu and union Home Minister Amit Shah expedited the clearance. In July this year, the union home ministry was submitted documents, photographs and information regarding litigations. Fadnavis followed it up. The assent came on Friday.
The new law will empower the Maharashtra Housing and Area Development Authority (MHADA) to take up incomplete projects.
Also read: Electric AC double-deckers to hit streets by Jan 14
Currently, some 56  buildings in Mumbai are stuck in delays caused by private entities.
For the dangerous buildings that are certified unfit by the BMC, the owners will get the first right to redevelop and if they don't submit project report within six months, the right will be transferred to the tenants. 
MHADA will come into the picture if tenants do not meet the 6-month deadline. Such dangerous buildings have caused human losses, especially in the monsoon season.
The law has a provision to compensate the building owners at the ready reckoner rates. Will Raj Thackeray`s MNS join hands with BJP ahead of BMC elections?