Mumbai was a good 20.9°C while Jalgaon was the coldest at 8.2°C on Monday morning; however, chilly weather won't last, says meteorological expert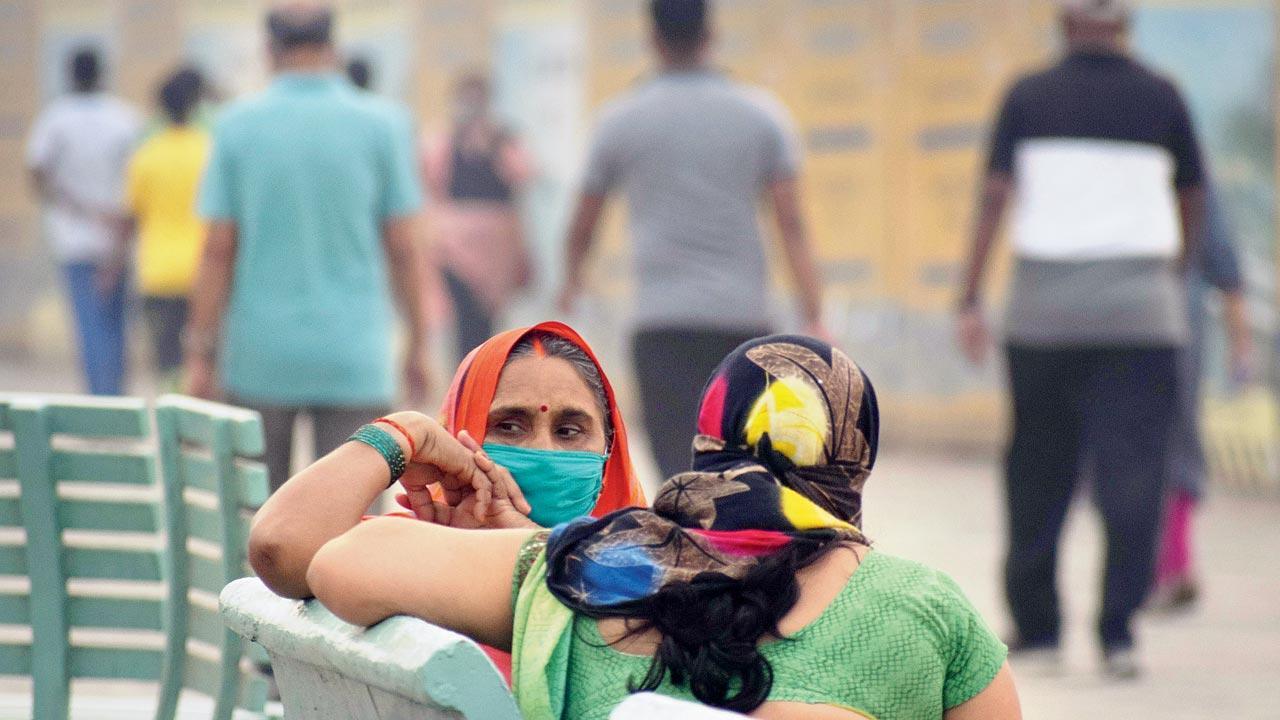 Night temperatures are expected to dip further, according to meteorologists. Representation pic
Several cities in Maharashtra woke up to temperatures cooler than that of popular hill stations Mahabaleshwar, Matheran and Lonavala on Monday. Pune, Nashik, Jalgaon and Aurangabad—which have seen temperatures dipping lower than 10°C—were not just the coolest places in Maharashtra early on Monday but colder than some cities in North India.
Night temperatures will dip further, said meteorologists.
ADVERTISEMENT
Meanwhile, districts in Maharashtra where a cold wave warning has been issued by the India Meteorological Department (IMD) include Dhule, Nashik, Jalgaon, Ahmednagar, Nandurbar, Aurangabad and Jalna.
Also read: Mumbai: BMC sanctions Rs 571 crore to reconstruct 2 bridges

An IMD official said, "The temperature dropped to less than 10 degrees in many parts of Maharashtra and even below nine degrees in a few areas. For Mumbai city and suburbs, the maximum and minimum temperatures are likely to hover around 32°C and 19°C respectively in the next 24 hours while parts of north Maharashtra may observe a temperature drop below 10°C," said an IMD official.
As per the IMD on Monday morning temperatures recorded at Jalgaon, Pune, Aurangabad and Nashik were 8.2°C, 8.8°C, 8.9°C and 9.2°C respectively. Mahabaleshwar, Lonavala and Matheran, meanwhile, recorded temperatures of 10.4°C, 11.3 °C and 15°C. The minimum temperature at Ahmednagar, Gondia and Parbhani was 10.1°C, 10.5°C and 11°C respectively. Meanwhile, New Delhi on Monday morning recorded a minimum temperature of 8.9°C, as per the IMD.
The lowest temperature in the plains, excluding the Himalayan region, was recorded at Churu in Rajasthan at 6.2°C.
Shedding light on the prevailing weather conditions, Rajesh Kapadia of Vagaries of Weather, a popular private blog, said, 
"Maharashtra has seen a fall in night temperatures for the past two to three nights. The interiors have cooled to below-normal temperatures, and some regions like Pune and Aurangabad have seen normal temperatures in November after 10 years. The list of cooler areas in the state also indicates the famous hill stations are a few degrees above or warmer than the cities in the plains. Thus indicative of very cold air settling down, undisturbed, due to still clear (skies) conditions. This sudden, or early cooling is a result of cold air moving into the state from the north. Also, the clear skies add to the cold. This normally occurs in December." The cold effect will reduce in the next few days, he added.
Coastal areas in Maharashtra are still enjoying pleasant weather as the minimum temperature recorded was 20.9°C in Mumbai on Monday.
Meanwhile, the overall Air Quality Index of the city remained in the 'moderate' category at 132.
132
Air Quality Index of Mumbai on Monday Is it sweater season in Mumbai already?