The police suspect the involvement of local academies that prepare candidates for the tests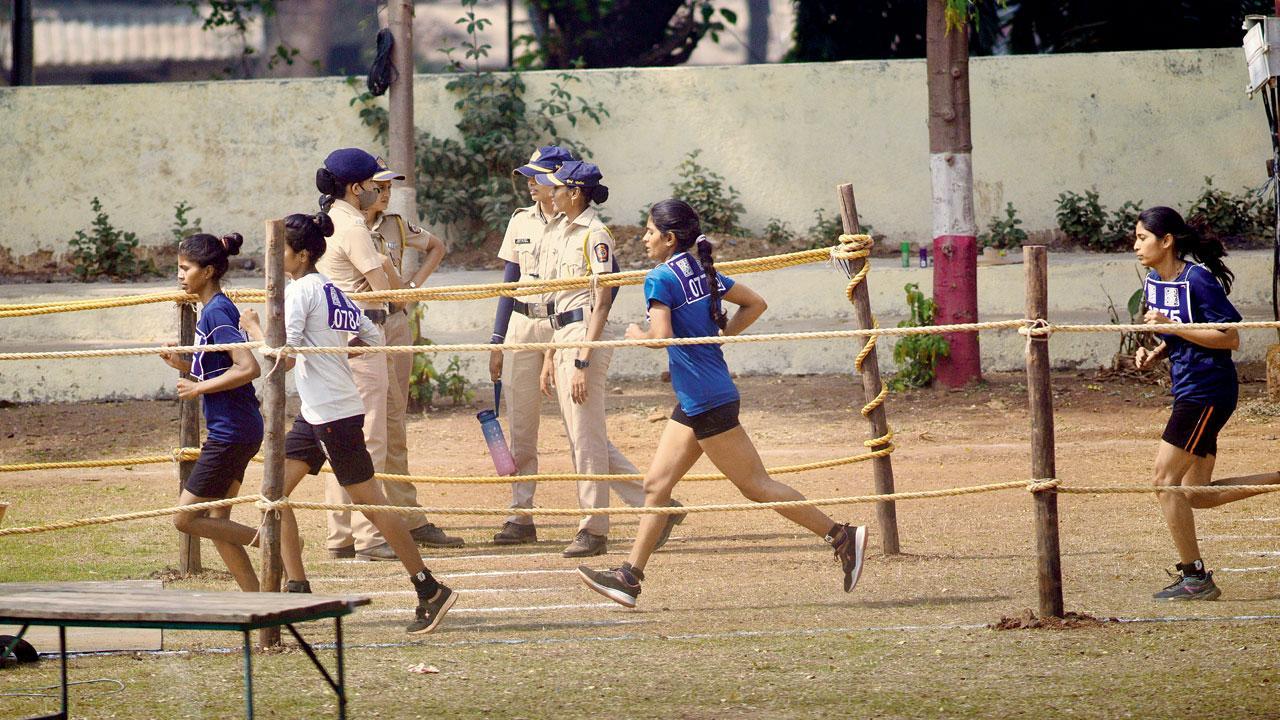 Candidates during the fitness test for police recruitment at Naigaon Police ground, Dadar. File pic/Pradeep Dhivar
In five FIRs registered against 16 candidates for cheating in physical tests during police recruitment, the cops have found that most candidates are from Ahmednagar. All the cases were registered during a physical test of 1,600-metre run, in which the accused candidates exchanged chips which were given to them to record their running timings.
In many cases, the accused even broke the world record of 3.43 seconds by finishing the race from 3. 39 mins to 3. 42 mins. The investigators suspect the involvement of academies in Ahmednagar which prepare candidates for police tests and soon they will go there to investigate them.
ADVERTISEMENT
According to the police, the first incident of cheating occurred on March 3 when two candidates, Nikhil Virendra Yadav and Vikas Devidas Sardar from Nagpur, were caught after their running time broke the world record of 3:43:13 in 1,600 meters. In the second incident on March 4, eight candidates, all from Ahmednagar, were caught exchanging their chips in the 1,600 meters running race at the Marol ground.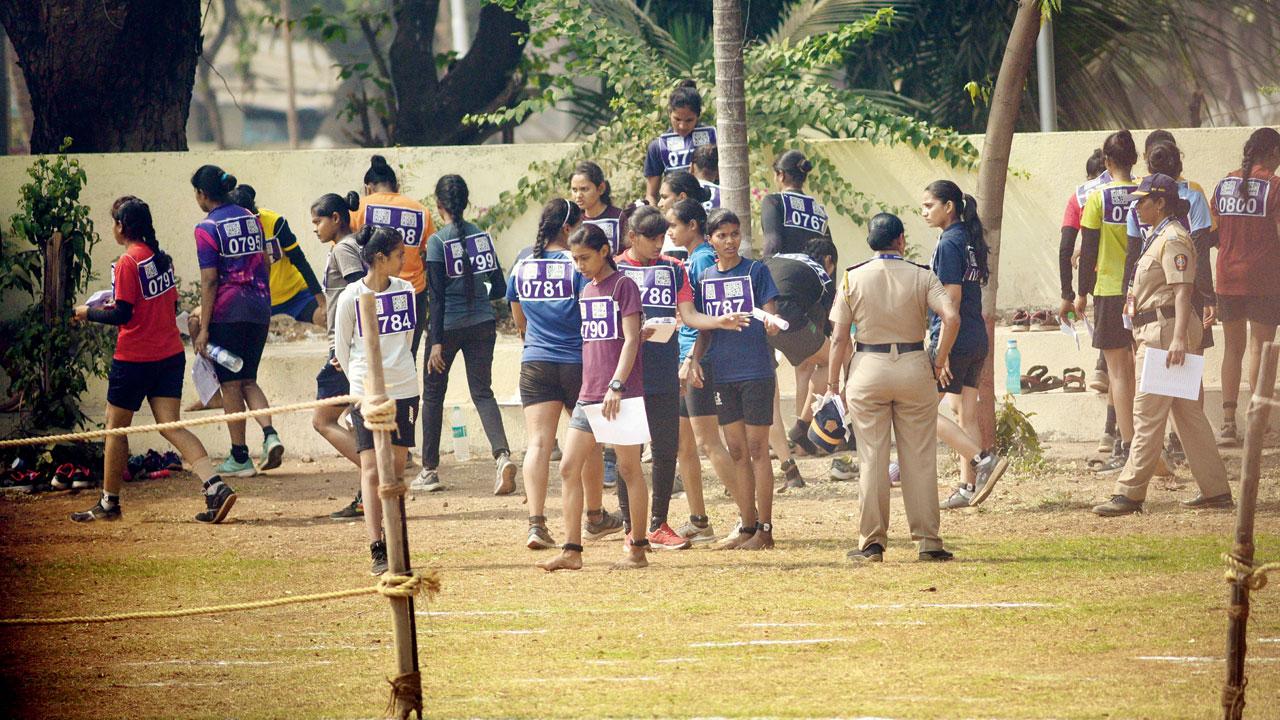 Candidates during the fitness test for police recruitment at Naigaon Police ground. File pic/Pradeep Dhivar
For the physical tests candidates arrive in Mumbai a day before. The police believe that Yadav and Sardar arrived on March 2. This was the same day that eight candidates from Ahmednagar also came to Mumbai. Police suspect that these eight candidates and Yadav and Sardar met. It is suspected that the eight candidates shared the cheating technique with Yadav and Sarkar who used it while running.
Also Read: IN PHOTOS: Candidates forced to sleep on roads during Mumbai police recruitment drive
On March 20 and 23, another six candidates, all  from Ahmednagar were caught using the same modus operandi  at the Marol ground. All these accused candidates were disqualified from police recruitment and they were also booked by the Powai police under various sections of IPC for cheating.
Academy for cheating?
A source from Powai police station said, "We suspect that some people from the academies are involved in this, because without training it is not possible to run in the ground. Many candidates join the academy to score more marks using various techniques in running. We suspect that these candidates were trained by an academy at Ahmednagar where during daily practice, candidates also practiced exchanging their chips while running."
Senior Inspector Budhan Sawant of Powai police station said, "We are trying to find from where these candidates learnt the cheating techniques. Our team will visit Ahmednagar soon and all the candidates who were booked will be arrested. We suspect that some academy is involved in this."
The candidates from Ahmednagar who have been booked were identified as Sharad Budhvant, Santosh Kedar, Adinath Jadhav, Mahesh Avhad, Dipak Shirsat, Anil Avhad, Rusikesh Budhvant and Madan Avhad, all residents of Ahmednagar.
Two more candidates broke the world records after the first case. Sharad Velturkar and Kudan Chotpagar, residents of Ahmednagar, also broke the world record on March 20 by cheating using the same modus operandi. Velturkar completed the 1,600 meters run with a 3:39:650 timing and Chotpagar completed the 1,600 meters run in 03:39:100 timing.