Civic officials are discussing the creation of holding tanks under broad footpaths in spots in the city that get waterlogged every year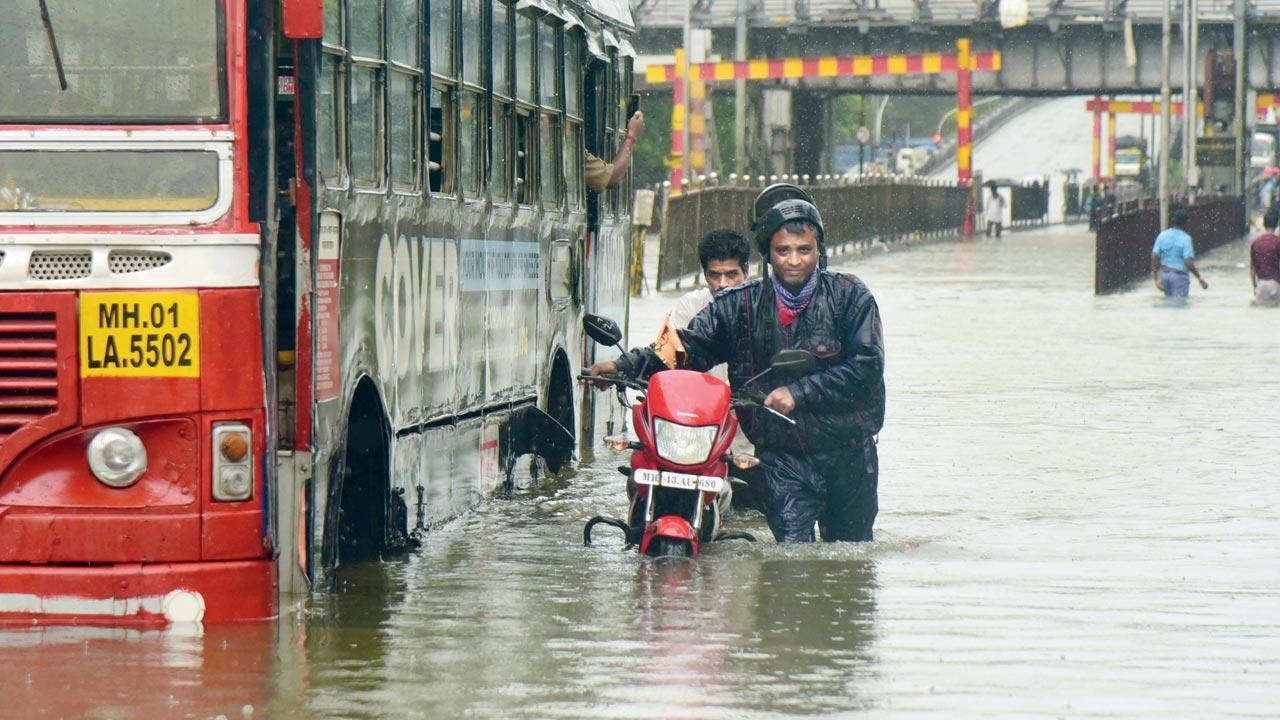 King's Circle is a chronic flooding spot and BMC is constructing a mini pumping station here to tackle flooding. File pic
After spending crores on tackling the problem of flooding in the city every single monsoon, the Brihanmumbai Municipal Corporation is thinking of trying yet another experiment: it wants to construct holding ponds under footpaths.
BMC has already started construction of holding ponds in a couple of chronic flooding spots in the city like the Hindmata and Milan subways. Holding ponds collect rainwater that drains off these spots. 
"We are thinking of constructing holding ponds under footpaths. This idea is still at the discussion level. Mumbai has wide footpaths at many places. If there is a flooding spot in such a place then we could construct a holding pond under  such footpaths," said Additional Municipal Commissioner P.Velrasu.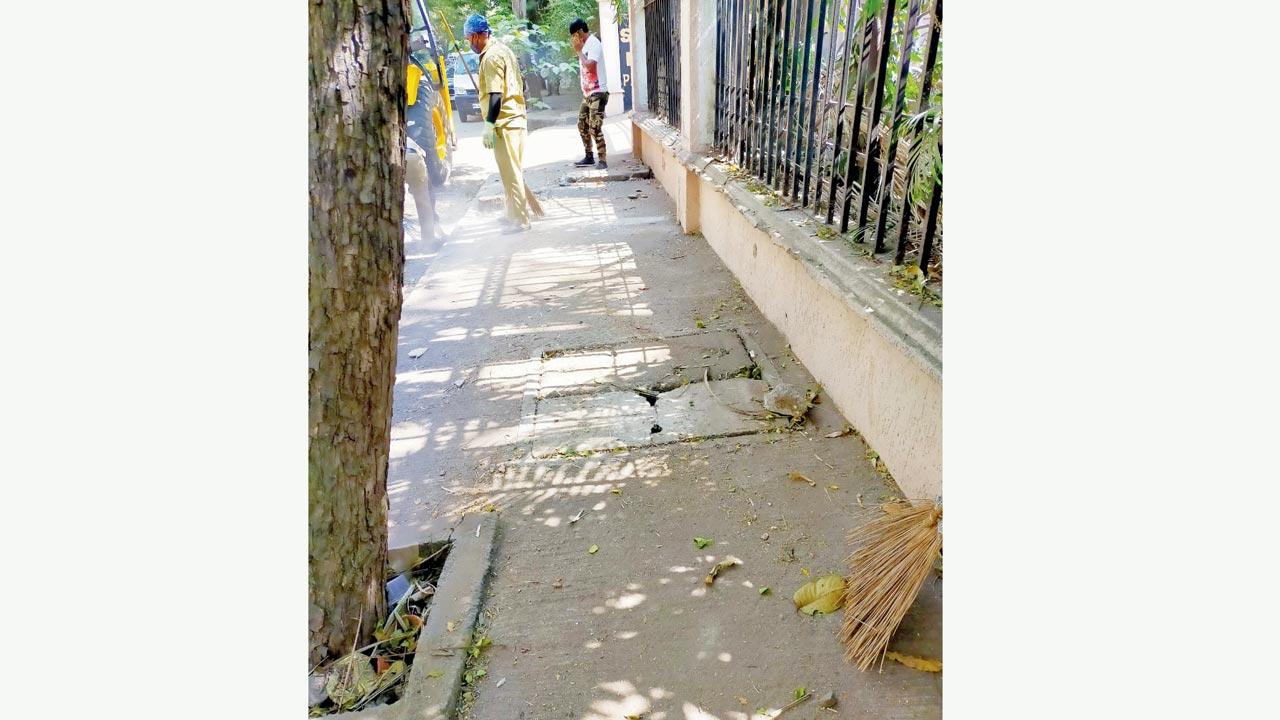 Footpaths like this one in flood-spots in the city could eventually have holding ponds constructed under them. File pic
According to data, BMC has tackled 73 per cent flooding spots in the city. It has identified 386 flooding spots and has already completed preventive work at 282 spots and at 30 places, the work is in the final stages," said a BMC official.
Ever since the major deluge in the city in 2005, BMC has been conducting new experiments every year to ensure there is no repeat. But the problem of waterlogging has not yet been fully tackled," said Sanjay Gurav, a civic activist. "Every year the city sees new waterlogging spots and then the BMC conducts a new experiment. The plan to prevent waterlogging should include the entire city at the same time. Every year we hear that the city will get relief from waterlogging. This is just like a pipedream for us," Gurav added.
"Rainwater cannot be drained in case the heavy rain coincides with the high tide but it can be stored in holding ponds. This water can be released in nullahs when the rain stops and the tide recedes," said a BMC official.  
BMC's experiments
. After the deluge of July 26, 2005, BMC undertook a Brihanmumbai stormwater disposal programme. Under this, BMC started widening and deepening of nullahs and rivers. Also, it constructed six mega pumping stations.BMC spent approximately Rs 4000 crore on this.
. When the problem of waterlogging did not end, the BMC started construction of mini pumping stations. After a successful experiment at Bandra which cost Rs 2 crore, BMC started construction on another one at Gandhi Market, King's Circle, which cost Rs 21.78 crore. At the moment, these mini pumping stations are being constructed at JK chemical nullah, in Sion and at Mahalaxmi and Wadala. At Yellow Gate, there are four places where construction work on mini pumping stations is in the final stage. 
. BMC has started construction of holding ponds at St Xavier's ground in Parel and at Pramod Mahajan Garden at Dadar to tackle waterlogging at Hindmata. The cost of this project is over Rs 130 crore. Also, BMC has constructed a holding pond at a cost of Rs 33 crore to tackle the Milan Subway flooding.
. BMC has also spent more than Rs 100 crore on the desilting of rivers and nullahs and arranged for dewatering pumps at a cost of Rs 100 crore.