100 locals protest as BMC announces axing of 19 and transplanting of 11 trees to widen K A Subramanyam Road; HC to hear PIL today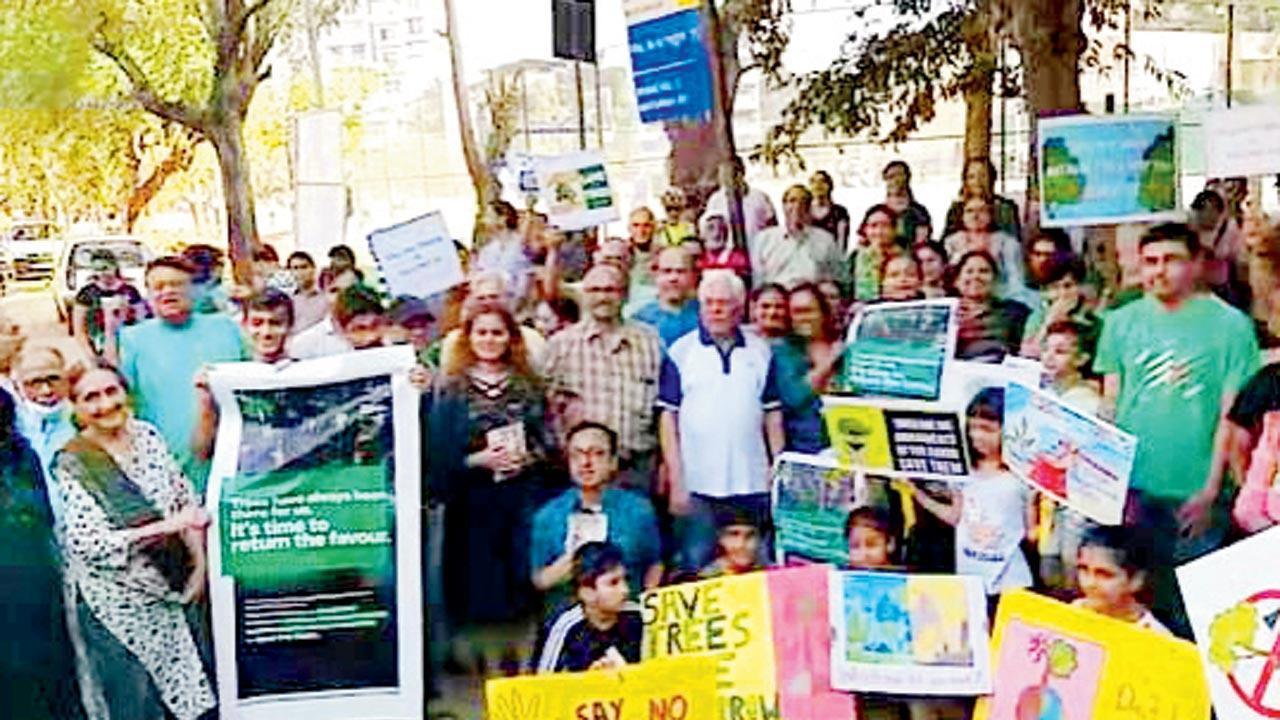 King's Circle residents at the protest on Sunday. One among them has filed the PIL in the high court
Residents of King's Circle took to the road on Sunday to save the green cover in their area, as the BMC plans to cut 19 trees and transplant 11 more on K A Subramanyam Road. On Monday, a high court Bench of Acting Chief Justice S V Gangapurwala and Justice Sandeep Marne will hear a public interest litigation (PIL) filed by the residents.
"More than 100 residents participated in a peace walk organised to campaign for the trees on K A Subramanyam Road," said resident Advocate Grisham Lad. "I had filed the PIL in the first week of January to save the trees. Our demand is that the BMC avoid cutting the full-grown trees. The PIL will be heard on Monday," Lad said. So far, only 30 trees have been notified, but the number is likely to increase later, Lad claimed.
ADVERTISEMENT
Also Read: Mumbai: State owes BMC Rs 7,000 cr, most in education aid
According to the BMC notice stuck on the 30 trees, the current road is 8.22 meters wide, and the BMC is planning to widen it to 13.77 meters. 
The local residents and environmental activists have also filed an objection with the BMC's Tree Authority after the notices were issued last week.
8.22m
Current width of the road
13.77m
BMC's targeted width after expansion