Mother Srivalli and her offspring are being monitored; delivery occurred without human intervention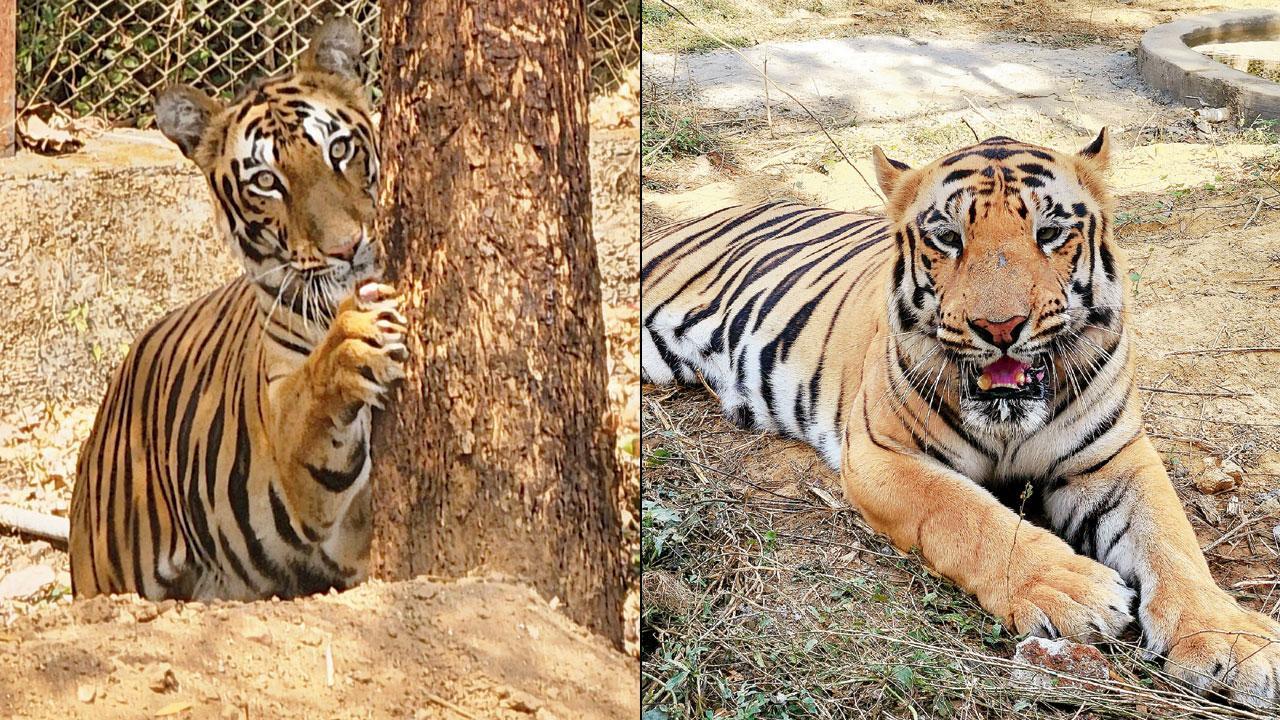 Srivalli was paired with Bajirao in December 2022
Sanjay Gandhi National Park (SGNP) has witnessed the birth of tiger cubs after 13 long years. The park now boasts a total of 10 tigers. SGNP issued a statement stating that Srivalli, a four-year-old tigress, delivered four offspring on Friday. The tigress was rescued from Tadoba-Andhari Tiger Reserve (TATR) in Maharashtra's Chandrapur district and brought to SGNP in March last year.
Srivalli had mated with Bajirao, a nine-year-old tiger, who was also rescued from Chandrapur and brought to SGNP in 2020. This will be the first time since 2009 that tiger cubs were born in captivity at SGNP. "Their condition is being monitored by veterinary doctors," said an SGNP official.
ADVERTISEMENT
"Srivalli and her cubs are in an enclosure and we are monitoring them via CCTV cameras. The cubs were born without human intervention; therefore, identifying their gender has not been possible yet," an official said. Srivalli was paired with Bajirao in December 2022. The gestation period in tigers is 93 to 110 days.
Also Read: Experts share safe hacks to deal with wildlife animals in human-dominated spaces in Mumbai
Srivalli, also known as T24-C2, was born inside TATR and later encouraged to establish her own territory in its Moharli range during which she used to kill cattle. In February 2022, a few human-animal conflict incidents were reported there and two people were allegedly killed by the tigress. Bajirao had killed eight people in a span of 21 months at Rajura in Chandrapur. After this, he was captured by the Rajura forest department in Chandrapur Circle in 2020 and sent to the SGNP.
The captive tiger and lion safari at SGNP was started in the 1990s and has been one of its most important tourist attractions. Apart from Srivalli, the national park has three other captive tigresses—Lakshmi, 13; Durga, 2; and Bijali, 12—while the only male apart from Bajirao is seven-year-old Bajrang.
4
No of captive tigresses at SGNP