A decade-long fight of the residents of Versova basti comes to an end with help from the Pani Haq Samiti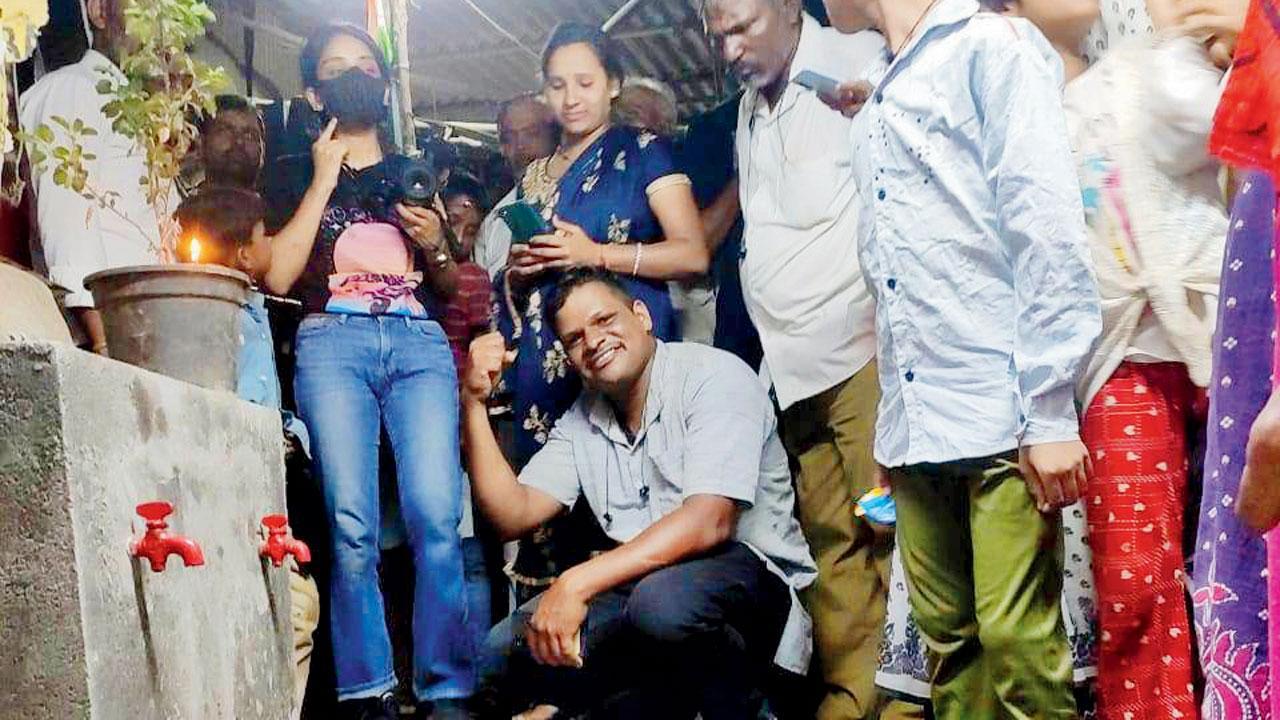 Siddharth Nagar residents celebrate their first legal tap water connection
The residents of Siddharth Nagar in Versova are finally getting legal tap water after a 10-year-long fight. It was in 2015 when the Pani Haq Samiti applied for a legal water connection, but the fight had already begun in 2013. After a decade, BMC engineers finally connected the pipeline and hundreds of families living in the area witnessed legal water flowing from the new red taps installed. Pani Haq Samiti (PHS) is a people's campaign for universal access to water. They are actively involved in informal settlements across Mumbai.
Jay Mati, a resident of Siddharth Nagar and a member of PHS, had been at the forefront of the movement. "We have been living here since 1997 and back then, we were not aware of any laws and rules, so every year around four to five times, the basti would be razed. This problem continued and in 2013, there was a demolition," says 51-year-old Mati. It was only post this demolition that they started protesting and Mati educated himself on the different laws and rules. It was also in 2013 that Mati got associated with PHS to work for this cause. They finally had a pipeline fitted in 2017 but "local politicians feared that if the basti got water, it would become a permanent settlement," says Mati. Finally, the law was revoked and now, the BMC will provide water.
ADVERTISEMENT
Also Read: Babulnath Shivling: No cracks, but care required, recommends IIT Bombay report
Mati says that they have got nine connections out of 29 in total, and they will get another 10 new connections by Tuesday. Out of the 850 houses in the basti, there are a total of 80-90 more connections needed. "Many people lack the right kind of documents required but officials are gaining trust slowly and we are also working on getting more connections," he said.