The civic body's Rs 1,000 monthly aid to 3,006 widows of HIV patients came in handy for many of them who lost their jobs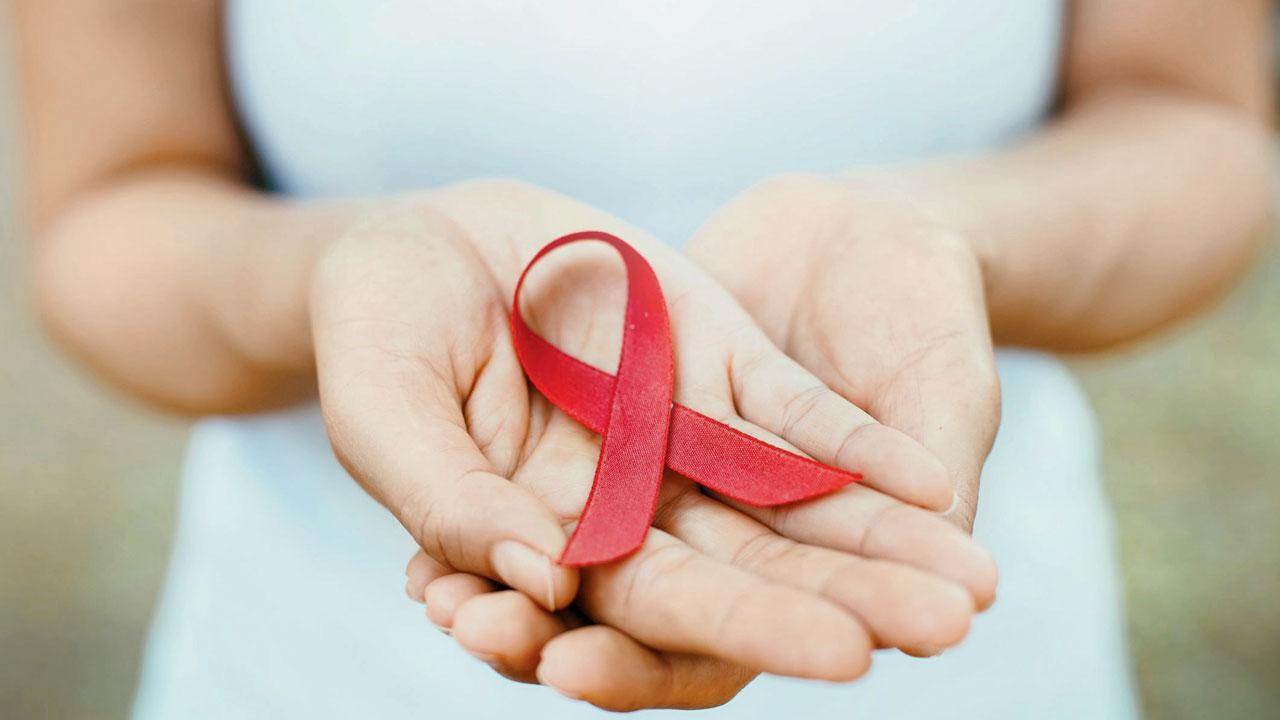 Some of the widows are also themselves afflicted by HIV. Representation pic
The Brihanmumbai Municipal Corporation (BMC) has been a saviour for 3,006 widows of HIV patients, by providing monetary assistance to them, since 2019. While the assistance of Rs 1,000 per month is not enough, it helps them get by, and did so, especially during the COVID-19 pandemic. The idea for a pension for such widows was put forth by the Mumbai District AIDS Control Society MDACS.
Some of these widows spoke to mid-day of how the BMC's financial assistance helped their families survive. "I was the sole earner in my family. During the pandemic, I lost my job and the pension (the Rs 1,000) given by BMC was the only source of income on which our family survived,"  said a woman who lost her husband to HIV.
ADVERTISEMENT
Another widow said, "Even Rs 1,000 was a big amount in the pandemic. I was able to feed my children. I thank the BMC for supporting us." There are many couples in Mumbai who live with HIV. If the husband dies due to an illness, then the burden of the family falls on his widow. To help them in the situation, the BMC decided on the financial aid.
Also read: 'I was put on HIV children's meds due to shortage'
Additional Project Director at MDACS, Dr Vijay Karanjkar said, "From 2019 to November 30, 2022, the BMC has helped 3,006 HIV patients' widows with this aid. Many widows don't even have documents so we also help and guide them so that they can avail other benefits. The amount is not big but still, it helps them a lot."
Speaking to mid-day, former Additional Project Director at MDACS, Dr Shrikala Acharya said, "After the death of the husband, the wife has to face the twin challenges of illness and financial problems. 
Medicines are already being given free of cost to HIV patients by the BMC. But they don't get financial help. That's why we made a plan to provide some financial help to the widows every month. We proposed and sent it to the BMC, which got it approved in the Standing Committee meeting in 2019."
She added, "BMC is the only civic corporation which provides such pensions in the country. First, it was decided to provide pensions only to those women who lost their husbands due to a disease, but many women were also themselves positive. So we made a provision for them also. In 2021 during our meeting with the widows they shared their experiences. Many lost their jobs and this pension was the only monetary source and because of this R1,000 they were able to feed their family." Do you think the Maharashtra-Karnataka border dispute can be solved anytime soon?