An official said, there is a musical event over the weekend for which a huge number of people are expected to visit that may lead to traffic snarls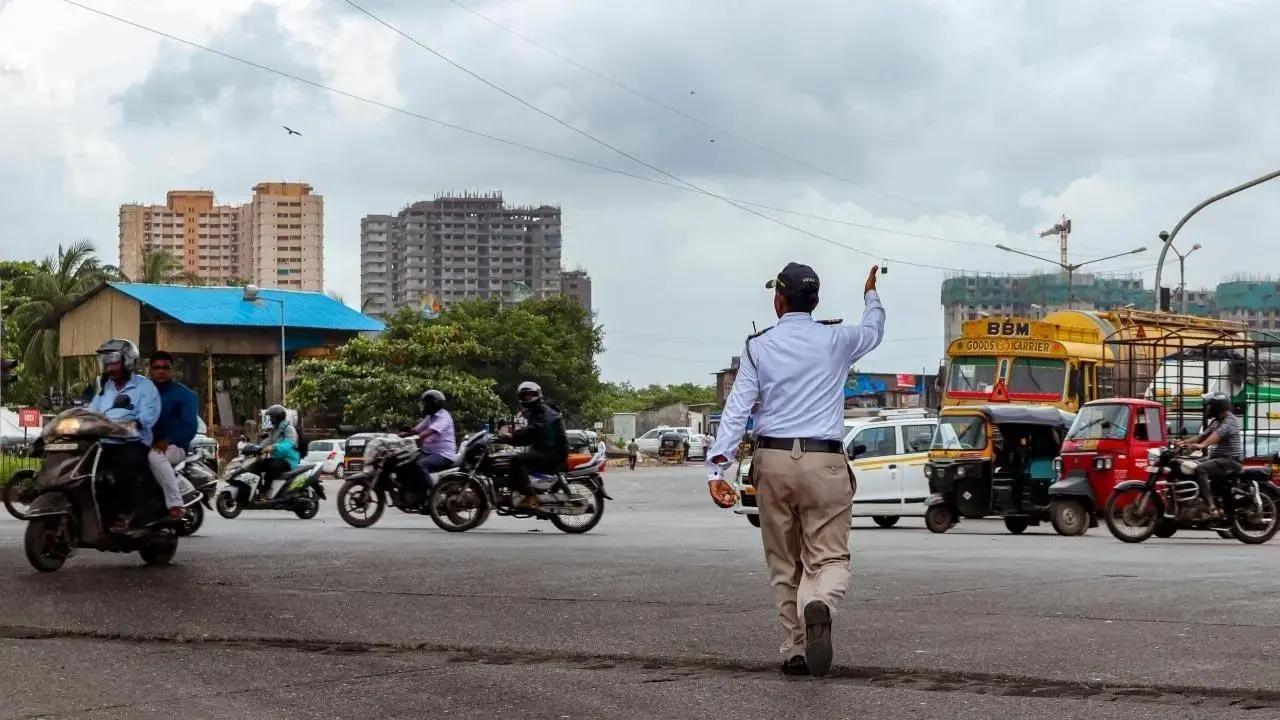 Representational Pic
Traffic around Mahalaxmi will remain slow over the weekend, the police said. The Mumbai Traffic Police, in a notification on Friday said that a large number of visitors and vehicles are scheduled to visit Mahalaxmi race course on January 28 and 29 (both days) between 12.00 hrs to 22.00 hrs.
An official said, there is a musical event over the weekend for which a huge number of people are expected to visit that may lead to traffic snarls. 
ADVERTISEMENT
The traffic notification was issued by DCP, Traffic, Gaurav Singh. 
It said, in order to prevent obstruction, and inconvenience to the public, following changes have been made in vehicular traffic- 
1) Babasaheb Vichare Marg shall be one way from Keshavrao Khade Marg to Regional Transport Office i.e., it will be closed for vehicular traffic from Regional Transport Office towards Keshavrao Khade Marg.
2) The Gate of Wellington Club on Keshavrao Khade Marg shall remain closed for traffic.
Also Read: Mumbai: Man involved in 39 cases of sextortion nabbed from Ghatkopar
3) There shall be No U- turn on Keshavrao Khade Marg between Haji Junction to Mahalaxmi Station.
4) Vehicles coming from Worli, Pedder Road to Mahalaxmi race course shall move aheadto Mahalaxmi Station to right turn on to Saat Rasta junction or ahead on to Worli Nakaor Senapati Bapat Marg.
5) Vehicles from Rakhangi Junction to Mahalaxmi race course to Haji Ali can move in this direction. Vehicles dropping visitors at Mahalaxmi race course can enter through gate no. 2 of the Mahalaxmi race course to drop the visitors and take further road back to Mahalaxmi Station through gate no. 7.
6) There shall be no Parking on roads around Mahalaxmi race course, Senapati Bapatmarg, Keshavrao Khade Marg.
7) There shall be no plying of heavy vehicles on Keshavrao Khade Road from Haji Ali junction to Mahalaxmi station (on both north and south bound) on the said dates. Will the newly created special police commissioner post help Mumbai with better policing?