To mark the occasion, a parade will be held with over 500 veterans including gallantry awardees from all three services who will march on the Marine Drive promenade from NCPA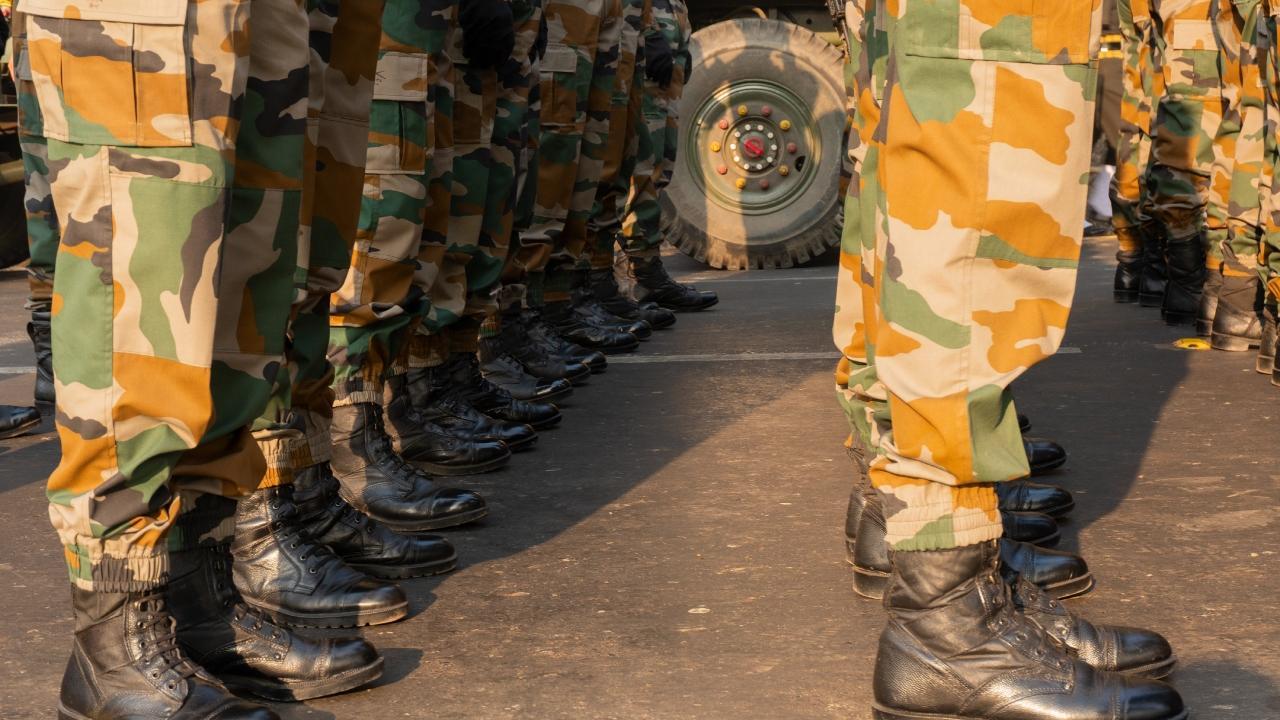 Representational Pic. iStock
To mark the Tri-Services day Veterans Day, the defense forces will conduct a parade on Sunday, January 8 morning at Marine Drive in south Mumbai, a Defense press release said. 
The Tri-Services Veterans Day, celebrated every year on January 14 to honour the contributions of Veterans and also mark the day when in 1953 Field Marshal KM Cariappa, OBE, the first Commander-in-Chief of the Indian Army post independence, hung his uniform after a glorious service to the nation, it said. 
ADVERTISEMENT
The press release further said, to mark the occasion, a parade will be held with over 500 veterans including gallantry awardees from all three services who will march on the Marine Drive promenade from NCPA.
Also Read: Makar Sankranti: Use of nylon manja would be punishable offence, says Police
The parade includes participation by Army band, NCC and SCC cadets and is aimed at creating awareness among the citizens about the glorious contribution of the veterans in service of the nation.
A Defense spokesperson said, "Governor of Maharashtra, Bhagat Singh Koshyari has consented to be the chief guest for the Veterans Parade at Marine Drive." Should housing societies be more cautious with their elevators and sewer lines?