Clip of illegal fishing in lake, which is rich in biodiversity, ruffles locals' feathers; activists call for area in K West ward to be declared forest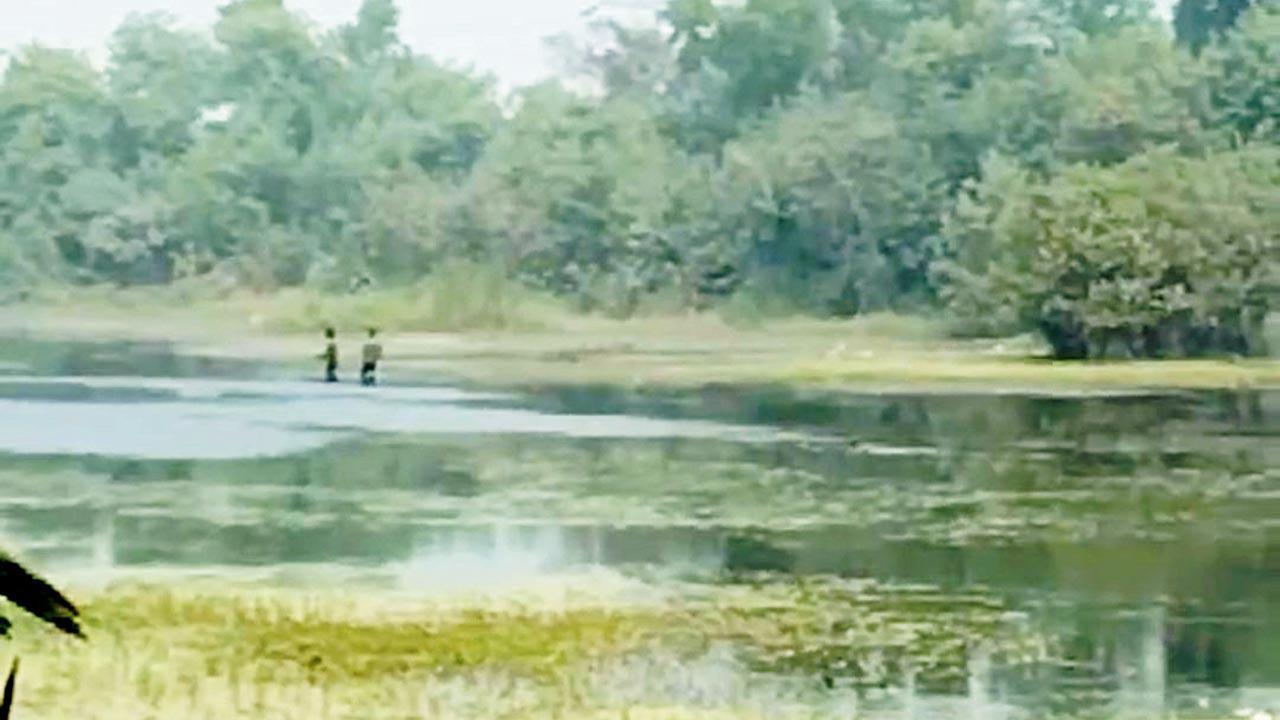 The water body is situated near a mangrove patch in the K West ward
Lokhandwala lake in Andheri West is a paradise for birdwatchers as hundreds of native and migratory avians visit the water body in winter, but illegal fishing poses a threat to its biodiversity.
On January 29, a local resident tweeted a video of two men carrying out fishing activities in the lake, which is prohibited.
ADVERTISEMENT
The water body is situated near a mangrove patch in the K West ward, which is under the jurisdiction of the Versova police. In June 2022, then-Environment Minister Aaditya Thackeray instructed the mangrove cell to declare the area a forest.
On World Environment Day, June 5, environmentalist and naturalist Sunjoy Monga had written a letter to Thackeray and appealed to him to help save the lake, which is spread over barely a few acres.
The Lokhandwala Oshiwara Citizen's Association (LOCA) has also been appealing to the authorities to give the water body protected status.
Also Read: Mumbai: Metro to increase services to combat crowds, commuters demand six-car trains
LOCA Chairman Dhaval Shah said, "Lokhandwala lake is the jewel of Andheri and needs strong protection from illegal fishing and wildlife trapping, or else we will lose it forever. Urgent steps need to be taken in this regard by the collector and government." 
Karan Jotwani, a local, said, "Lokhandwala lake is a Mecca for bird lovers and wildlife enthusiasts. It attracts 100-plus domestic and migratory bird species, and such attacks drive away this wildlife. Immediate steps need to be taken to protect the lake from degradation."
Mona Rathore, another resident, said, "Law enforcers must take stringent action against such perpetrators; otherwise, Lokhandwala lake will be a dead water body."
Monga termed the lake the last of such bird-rich water bodies in the western suburbs. He said, "We have made representations to all the officials concerned and the former environment minister had even initiated steps to facilitate the change of the lake area's status, but it has been over six months and the process needs to be formalised urgently. Meanwhile, various elements such as those who come to catch fish here brazenly go about their harmful work in the absence of any administrative control." 
29
Day in January when video was posted