Shehzad Tamboli, Saud Niyazi say they were taken to slave camp in Myanmar from Thailand; witnessed brutality against colleagues and on return, spent days in a Thai lock-up as their visas had expired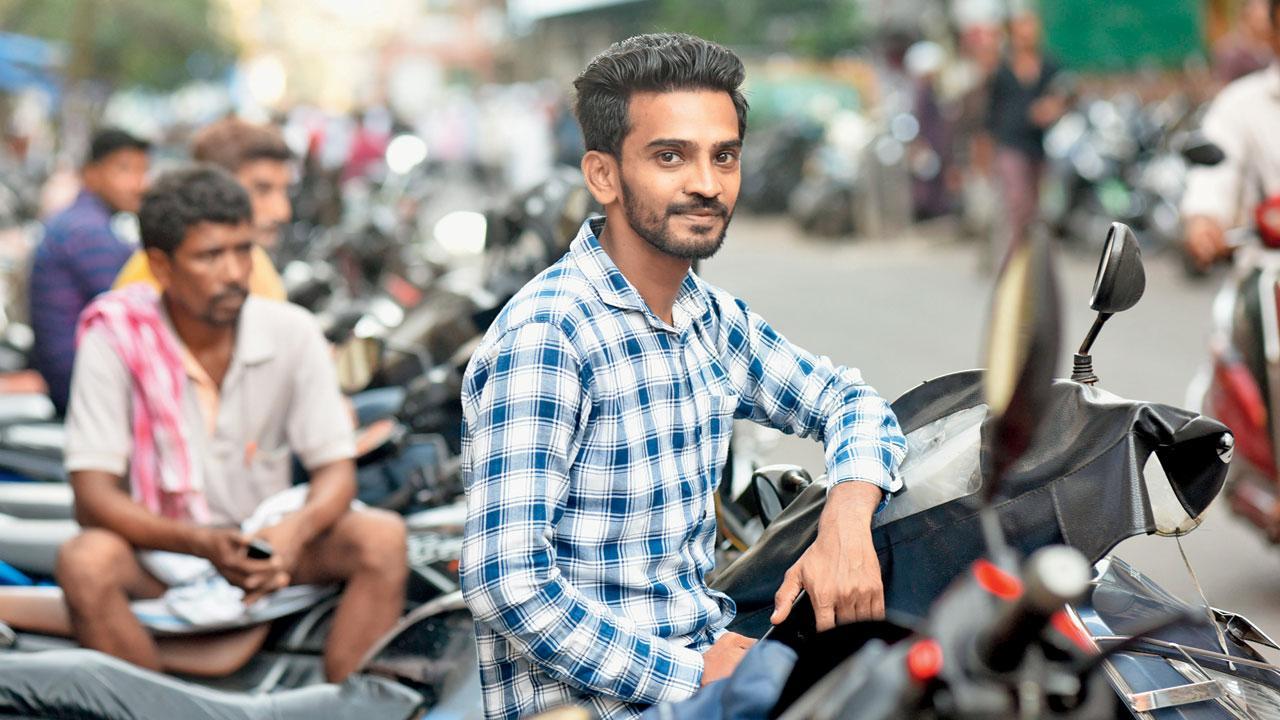 Shehzad Tamboli said he resigned on Day 1 when he realised that he had been conned. Pic/Sameer Markande
Just the mention of Thailand sends a chill down the spine of Shehzad Tamboli and Saud Niyazi. The two consider themselves lucky to have returned from the "labour camps" set up by Chinese fraudsters along the Thailand-Myanmar border, though it cost them about Rs 5 lakh each. Hundreds of Indians, who are trapped there after accepting "lucrative" job offers, bear daily torture as they can't pay for their release, they told mid-day, sharing their experience in a company named Devil.
About a week ago, Dongri residents Tamboli, 29, and Niyazi, 28, returned to Mumbai but they still can't get over the trauma they had been through in what they thought would be their dream jobs. During their 22-day stay, the two said they didn't suffer any abuse as they agreed to pay for their release on the Day 1.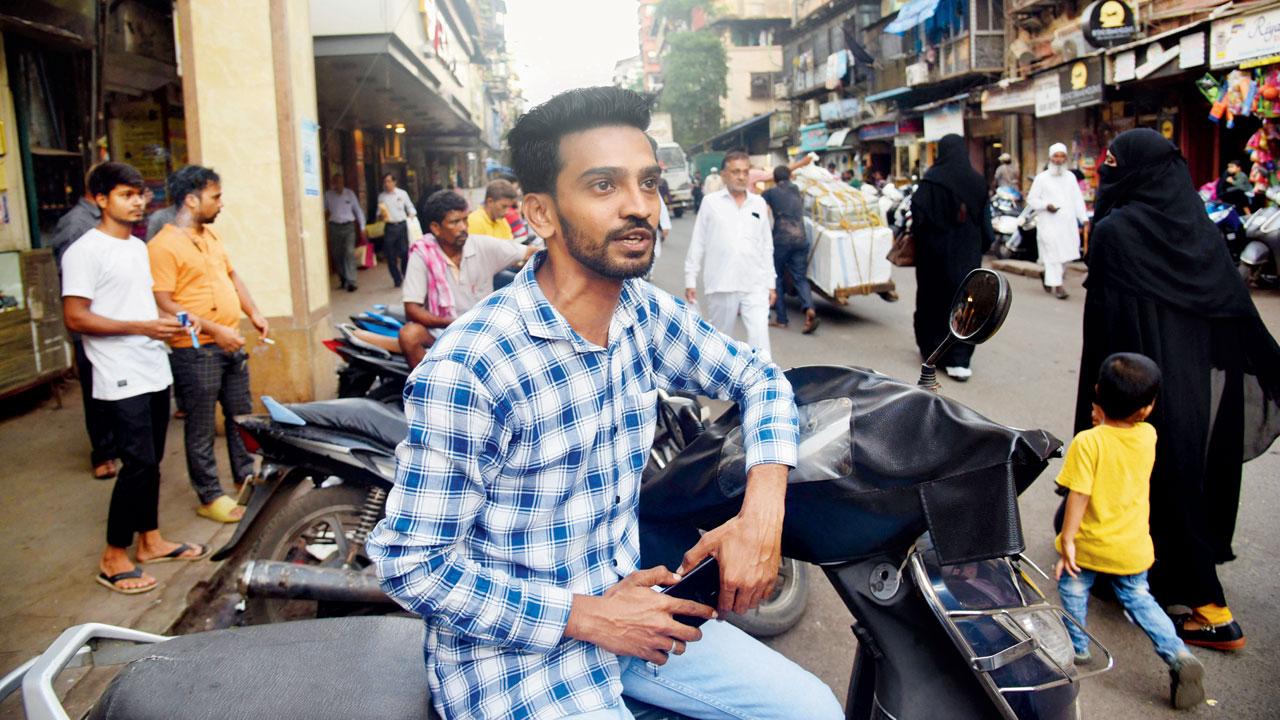 Shehzad Tamboli, Dongri resident
Tamboli said their colleagues, who belong to poor families, were subjected to mind-numbing brutalities. "They have various methods of torturing employees. For every single mistake, either there is a punishment or compulsory fine. It could be a professional mistake or lack of commitment or behaviour related. Most punishments stretch to four days. A friend from Haryana was kept in a water jail with his hand tied above for four days. When he was released, he could barely walk. He had verbally abused a security guy after getting drunk," said Tamboli.
He listed more barbaric methods that are used. "They fitted metal caps to the knees of a Tamil Nadu man and gave him electric shocks, while one man from Hyderabad was viciously beaten by an army guy."
Also Read: Myanmar slave trade: Job racket victims send SOS from Thai border
Couldn't eat, lost weight
Tamboli and Niyazi said they were illegally taken to K K Enterprises, an industrial park at Marvel Khat, Myanmar, that is hugged by a river. On the other side is Thailand. "We could barely eat the food. In non-veg, they gave us Chinese with pork and some soup that we couldn't eat. In veg, we got a tomato, a cucumber, a spinach leaf, boiled potato, coke and sometimes rice. I lost 16-17 kg," said Niyazi. Tamboli was lighter by 12 kg.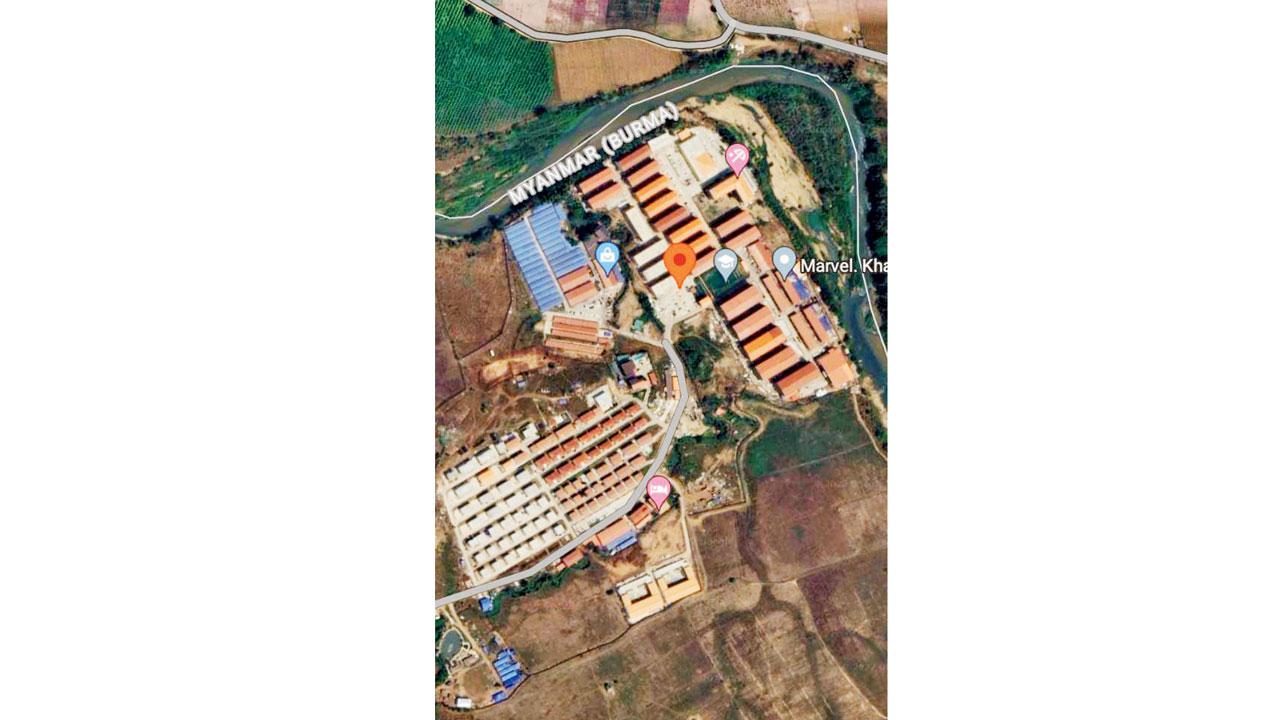 A map of the industrial park in Marvel Khat, Myanmar, shared by victim Shehzad Tamboli
Journalistic skills help
Tamboli, who has a master's degree in journalism and had worked for a newspaper, made use of his experience to mark the locations in the photographs that he took. "No one was allowed to carry phones and we had to go through a metal detector to enter the workplace. I would hide a mobile in my underwear and since I wore a tight metal ring, they didn't suspect when the metal detector beeped. I clicked a few photographs through Snapchat with GPS location markings. Though they formatted my phone while leaving, I still retrieved them from the app. The photos will prove that we were illegally taken to Myanmar," said Tamboli. 
How it all started
In August, Tamboli got a job offer on Facebook from a local named Yaseer, who is in Dubai. After he rejected the offer, it again came to him through Umar Chiruvattam who runs a placement agency. Since Taboli and Niyaz knew Chiruvattam, they took it up hoping they would be able to support their families. It was a digital marketing and data entry job in Thailand and offered a monthly salary of $1000-1200 which is close to Rs 1 lakh. 
Niyazi said his parents are no more. He lives with his grandmother, elder brother, his wife and their two kids along with his younger sister. His brother works as a delivery boy. Chiruvattam has now been arrested. 
Illegal border crossing
The two said they were told all arrangements would be done by their employer. They left for Thailand on August 24 and landed in Bangkok the same day. A man named Feng asked them to send their selfies. Soon a man met them at the airport and handed them 2,200 Thai Baht (about Rs 4,700). He completed their visa-related paperwork and asked a taxi driver to drop them off at the Zircon hotel in North Bangkok. At every step, their photographs were taken, said the two.
The next day at 6.30 am, a Fortuner drove them for 7 hours during which they crossed at least three immigration posts. The car took them to Hop Inn hotel at Mae Sot city where they were told to board a pick-up truck. After a short ride, they reached a village and were made to cross the Moei river on a boat. The two later found that they had illegally crossed over to Myanmar. A car then dropped them at the gate of K K Enterprises.
At the company, the two said, everyone was given a unique identity. Tamboli's name was Martin, while Niyazi was given the name Mac. "We were lodged in building number H-24 where they took away our passports. That's when we started to think something was amiss. Around 8 pm, they were taken to building number D-5 where they met floor leader John who explained to them the work.
"John asked us to create fake identities and target senior citizens from the US, Canada and European countries. We were told these people get huge amounts after retirement. We were told to dupe them by coaxing them to invest in cryptocurrency from $1000 to $ 1 million. We immediately realised it was a scam and we resigned on the spot," said Tamboli.  
About 200 Indians are stuck in the K K Enterprises park, while the total number of Indians in the other fraud factories could be 2,000-2,500, said the two. "Many Indians came from Gulf countries after seeing the lucrative job offers. Citizens from other countries, mostly from Africa and Asia, are also stranded there," said Tamboli.
Kin's scramble for money
On August 29, Tamboli said they were each handed a bill of about 1.8 lakh Thai baht, then equivalent to Rs 3.9 lakh, which included the expenses on their travel, stay and food. "They said we won't be allowed to leave unless we pay the amount."
Once they learnt about their ordeal, the families of the two men in Mumbai began a mad scramble for money. They emptied their bank accounts, pawned jewellery and borrowed money from friends and relatives. By September 7, Tamboli and Niyazi could settle their bills, which was done in USDT, a type of cryptocurrency. Their boss then wrote on their papers "released".
"When I resigned, they told me to bring in three more Indians and they would let me go for free. I refused to do that as it was like passing the same ordeal to three others and their families in exchange for my freedom," said Tamboli. 
Released and more woes
On September 15, the two got back their passports. "They took our cellphones and returned the devices after formatting them and taking away the SIM cards. The next day, an armed man in army uniform dropped us in Myawaddy, where more such labour camps operate. They were then taken to Thailand after crossing the same river. "We boarded a pick-up truck that dropped us three kilometres away from Mae Sot international airport. We tried to check into a hotel but were denied as our visas had expired." 
Arrested by Thai police
The two boarded a bus to the airport where immigration authorities found their visas expired and handed them over to the Royal Thai police. "We spent a night in the lock-up. The next day, a local court fined us 2,000 Baht. The day later, we were sent to the Immigration Detention Centre and then an isolation facility." On September 22, they were brought back to the detention centre where they spent five nights. 
Agents and embassy
"We were in touch with the Indian embassy in Thailand and were told that the process generally takes a month. Inside the centre, we met an agent who took R40,000 per person and arranged everything including our tickets. On September 27, a police vehicle brought us to the Suvarnabhumi airport in Bangkok. We reached Mumbai around 7 pm," said Tamboli.
Now, Tamboli is guiding other victims of the scam to reach India as soon as possible as things get complicated if one is caught by the immigration police. "If one managed to reach the airport they can directly board the flight to India after paying a fine for overstay which is usually of 12,000 Baht."
22
No. of days the two spent in a Myanmar slave camp
Rs 5L
Amount each youth spent for their release
Aug 24
When the two reached Bangkok
Rs 1 lakh
Monthly pay offered to the duo