The MSRTC said it was against service rules and amounted to misconduct
Mangal Giri has followers in the thousands on social media, and reports to the Kalamb bus depot in Osmanabad district for work
A bus conductor from Osmanabad has been suspended by the Maharashtra State Road Transport Corporation (MSRTC) for her Instagram reels and Facebook videos filmed while on duty and in uniform. The MSRTC said it was against service rules and amounted to misconduct. The social media accounts of the conductor, Mangal Giri, are full of several posts on duty, in uniform, and on the MSRTC premises.
In the eight-hour duty period, if one can create so many posts and upload them, it is a matter of concern and of public perception. Hence action has been initiated to lay down a precedent," a top MSRTC official said. Giri's colleague, Kalyan Kumbhar, who shot the videos also faces action. On Instagram, Mangal Sagar Giri calls herself a video creator and has 1.11 lakh followers, on Facebook she has 1.41 lakh followers. She also has a YouTube account with 840 followers.
'Bus, kuch bhi?'
Giri, who has followers in thousands on social media, is attached to the Kalamb bus depot in Osmanabad district and has found support from at least one politician. Former Maharashtra housing minister Jitendra Awhad questioned the MSRTC decision. "She has uploaded her own videos. I just want to know what her crime is," said Awhad.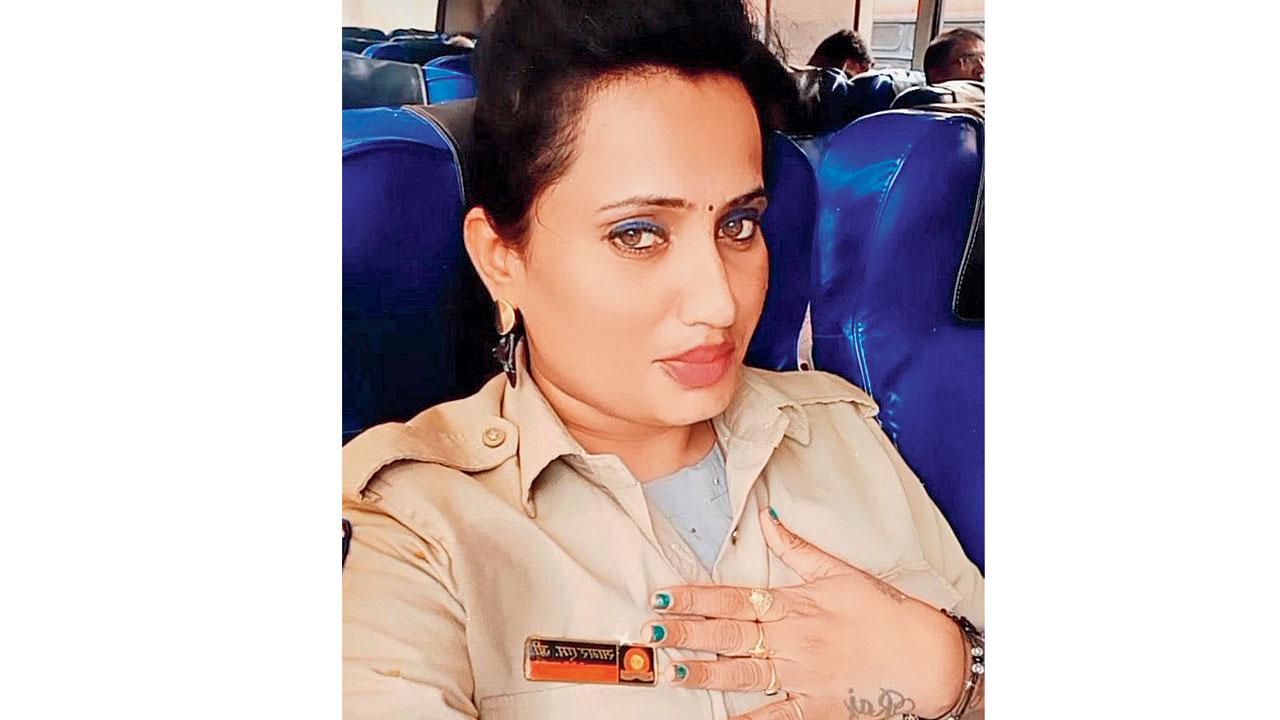 A grab from Mangal Giri's posts
"We need to upgrade and modernise the duty manual after introduction of social media and Internet as per present-day conditions. Even personal calls on duty should be banned. The public may not have the guts to interfere if some government servant violates norms instead of attending work," Citizens Transport Forum committee member Jitendra Gupta said.
Also Read: Former Maharashtra minister Deshmukh moves special court for bail in corruption case
'Bus karo!'
"After we moved from industrial economy to service economy, labour laws were forgotten. This has also brought in moonlighting on social media, an issue which is presently under debate. Similar things will happen in other sectors," a senior transport expert with Mobility Forum & Mumbai Vikas Samiti said.
"I feel the action is wrong, as many people indulge in such things. There are cops also who post while on duty in uniform and so do many other professionals," trade union leader Shrirang Barge of ST Karmachari Congress said.
mid-day tried to reach Giri, but her phone was switched off. Calling it injustice, she told media earlier that she was not informed personally of the decision, and her suspension notice had been pasted on the depot's notice board.