MNS chief Raj Thackeray's Gudhi Padwa rally has him spill a few family secrets, his love for the Shiv Sena of yore under Balasaheb, and his usual tirade at cousin Uddhav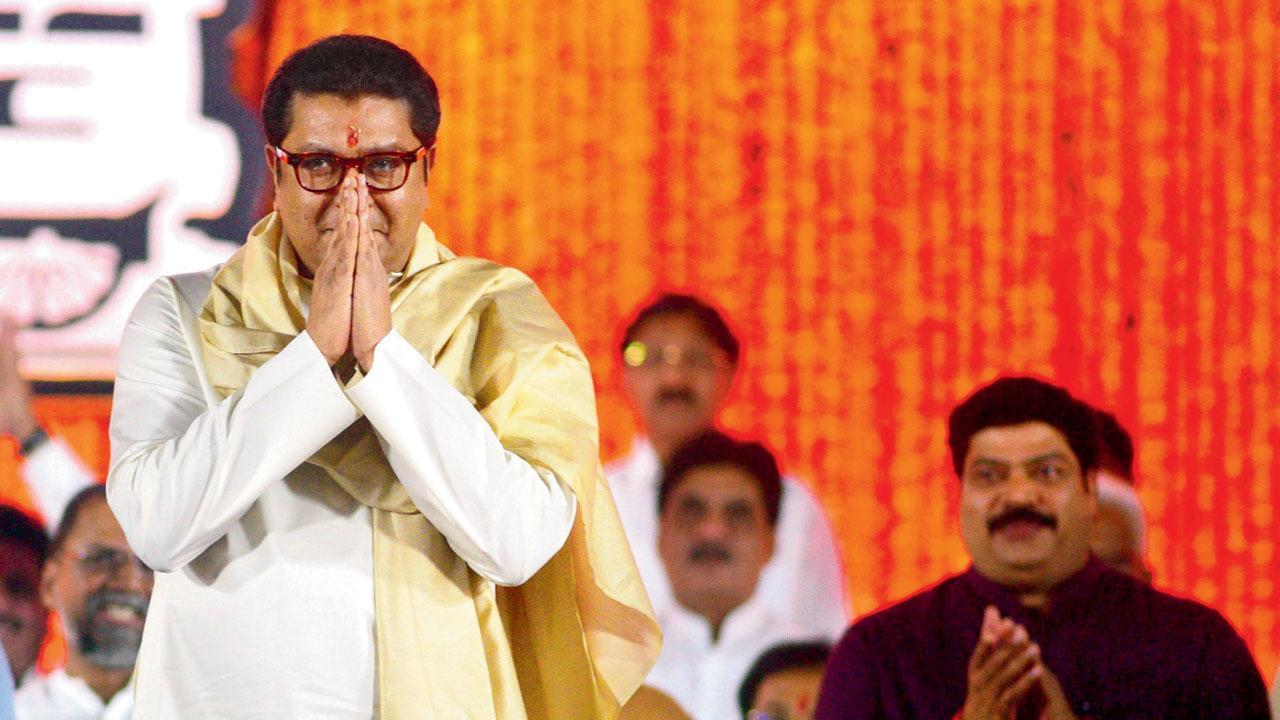 Raj said he was deeply pained when the party, the Shiv Sena, that he had lived and breathed most of his life, and its election symbol, hung in the balance after Eknath Shinde's rebellion. Pic/Rane Ashish
Maharashtra Navnirman Sena (MNS) President Raj Thackeray, at a rally in Shivaji Park on Wednesday, spilt a few family secrets, while blaming his estranged cousin Uddhav Thackeray for the Shiv Sena divide, including his own departure many years ago.
Raj said he was deeply pained when the party, the Shiv Sena, that he had lived and breathed most of his life, and its election symbol, hung in the balance after Eknath Shinde's rebellion. It was meant to be, he said, telling a capacity crowd at Shivaji Park, that it was Uddhav who had been working on forcing people out. "I had said I didn't have any complaint against Vitthal [the late Balasaheb], but the badawas [coterie] around him," said Raj, narrating an incident between him and Uddhav, in which the latter had told the former that he did not want any post in the Shiv Sena (when it was united).
ADVERTISEMENT
Also Read: In Photos: Thousands gather at Shivaji Park amid MNS Gudi Pawda rally
"I told Balasaheb that everything was sorted and I had a talk with Uddhav. Balasaheb wanted to meet Uddhav (at Matoshree) and summoned him in the room where we two were. We were told that Uddhav had left," added Raj. Before revealing, Raj cautioned the Uddhav camp to not react to him or else he would come up with more secrets.
Also Read: Maharashtra: For first time in 30 years, a three-pronged threat for the Thackerays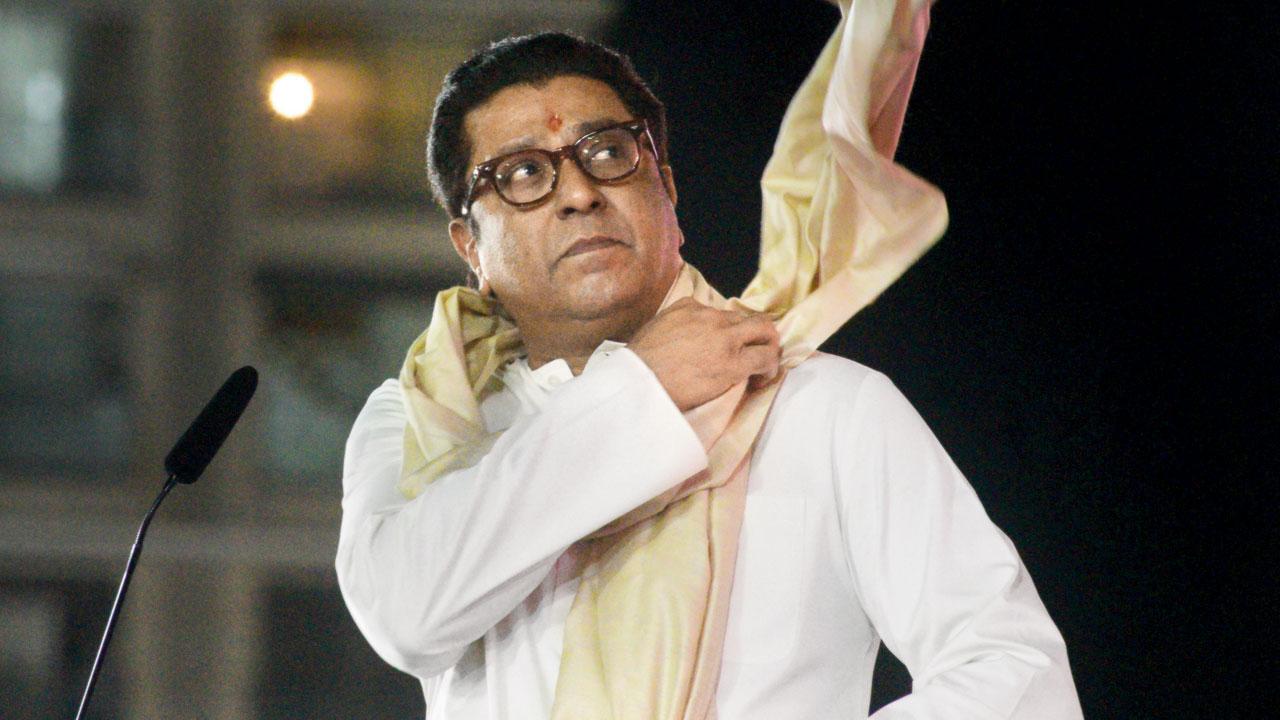 "I want to clear the rumours about me; that I wanted to lead the Shiv Sena... I think it is time to tell you all what had happened then. It is Uddhav's forcing all out that has brought the Shiv Sena to this stage," he said, adding that even Narayan Rane wouldn't have quit, but he and the former chief minister were not allowed to meet Balasaheb (on the insistence of Uddhav).
Raj said he wouldn't call Shinde and his 40 MLAs thieves, because they parted ways with Uddhav because of the problems created by his cousin. "But I want to tell Shinde, the CM, to work for the state instead of holding rallies where Uddhav had been to address the people," he said, questioning the beautification work of Mumbai. "The lighting in the streets is as if you feel like it's a dance bar...." he quipped. He said Uddhav couldn't protect the party's name and bow and arrow, and it would be seen whether Shinde can do it.
Raj said the current political situation has dejected him because parties, particularly Uddhav's, have dishonoured voters who had voted for the Sena-BJP alliance. Shiv Sena tried to arm twist the BJP once it knew that the government couldn't be made without it in 2019. "Let's have the Vidhan Sabha polls now," he said, adding that he hasn't seen a government which is being run at the mercy of the court.
'Want Muslims like Javed Akhtar'
Raj applauded Bollywood celebrity and poet Javed Akhtar for giving an earful to Pakistan during his visit to the neighbouring country. "This is what I expect of a Muslim in India," he said. While praising the Akhtar kind, the MNS chief raked up the loudspeaker on Masjid issue that he had taken up last year. He asked the government to shut it before his men took the law in their hands. He also showed a video of an illegal majar that has been built in the waters near Mahim beach. "It's an attempt to make yet another Haji Ali and the administration has been blind to it in the past two years. I ask the people responsible - the CM, CP and the BMC chief to demolish it. And if they don't, I promise to build the biggest Ganesh Temple next to it," he declared.