It was to finalise Diwali bonus for civic staffers; last year, the then chief minister Uddhav agreed to a bonus of Rs 20,000 for the three following years, Eknath Shinde announced Rs 22,500 for 2022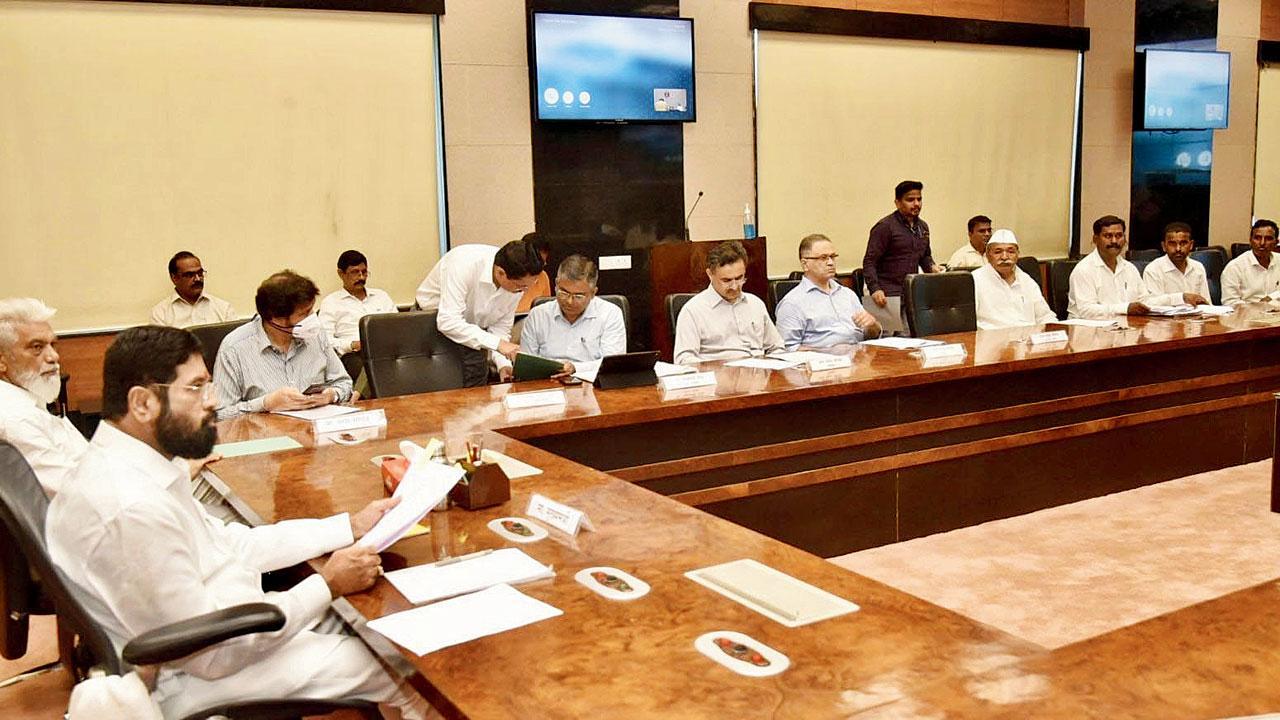 CM Shinde at the meeting on bonus for BMC employees, on Thursday
The Municipal Kamgar Karmachari Union, led by the Uddhav Thackeray faction of the Shiv Sena, skipped a meeting with Chief Minister Eknath Shinde on Thursday to discuss the bonus for BMC employees, mirroring the bitter split in the party.
CM Shinde announced a Diwali bonus of Rs 22,500 for over a lakh corporation staffers. Last year, the then CM Uddhav Thackeray announced Rs 20,000 bonus for BMC employees for the next three years.
Union president Baba Kadam said, "We had a meeting with civic chief I S Chahal. He agreed to give Rs 20,000 bonus. Other unions of BMC workers that are part of the action committee of unions met Shinde. But we did not participate in that meeting. There is no reason."
Also Read: Mumbai: Tamil Nadu man held for posing as Sriram Raghavan on social media
Mumbai Mahapalika Karyalayin Karmachari Mahasangh president Prakash Devdas was a part of the discussion at Sahyadri Guest house in the evening. Chahal and Additional Municipal Commissioner Ashwini Bhide also attended the meeting.
"CM Shinde announced Rs 22,500 bonus for more than 1 lakh BMC employees. Also, 4,000 community health workers will get a bonus of Rs 9,000 bonus," said Devdas. The move will cost the civic body about Rs 230 crore, said a BMC Official. Are you happy with BEST services in Mumbai?