Blaze restricted to seventh-level podium; firefighter hurt in second incident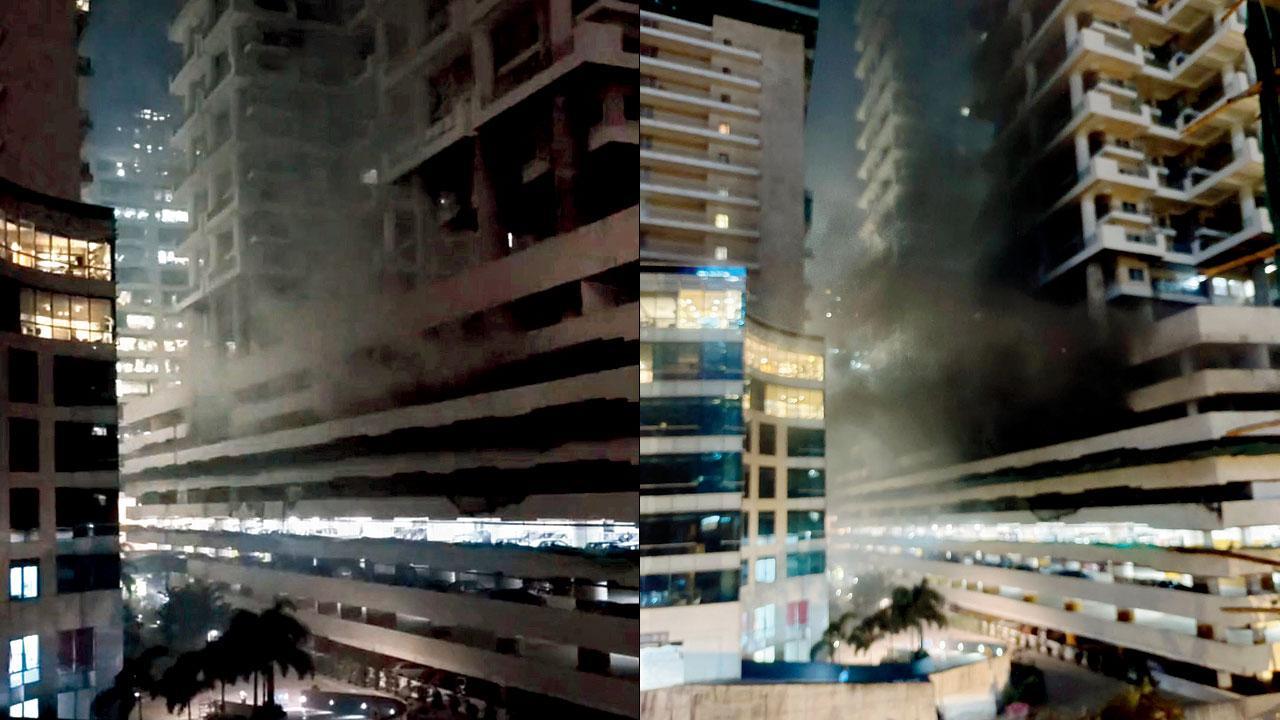 The fires broke out on the seventh-level podium of Indiabulls Sky Forest at Senapati Bapat Marg in Prabhadevi
Two fires broke out in a span of three hours on the same floor of a ground-plus-51-storey under-construction building in Prabhadevi on Monday night. While the Mumbai Fire Brigade extinguished the first blaze at 9.10 pm, the other one broke out around midnight. A fire official was injured trying to douse the second fire.
According to the fire brigade, the first fire broke out on the seventh-level podium of Indiabulls Sky Forest at Senapati Bapat Marg around 8.30 pm. The building has three basements and nine podiums. The flames were confined to an area of about 4,000 to 5,000 square feet.
Also Read: BMC budget: Old age home in Goregaon, lit skywalks and more in the offing
"The second fire was confined to galvanised iron sheet godowns in an area which also had building construction material, plywood, bamboo, packaging material, sanitary material, office furniture, office files and records, electric wiring and electric installations," said a fire brigade official.
"A compressed oxygen cylinder exploded in one of the godowns, which caused the (second) fire to spread. The fire was extinguished using two small hose lines, a high-pressure hose line of a high-rise firefighting vehicle and two big hose lines of the fixed fire fighting installation system of the building," the official added. The second blaze was extinguished at 4.31 am on Tuesday. H S Narkar, an MFB official, was injured. He was admitted to KEM hospital but got himself discharged against medical advice. Do you think Budget 2023 will meet aspirations of common man?