A petition with more than 1,300 signatures submitted to WR, seeking the reinstatement of 7.54 am local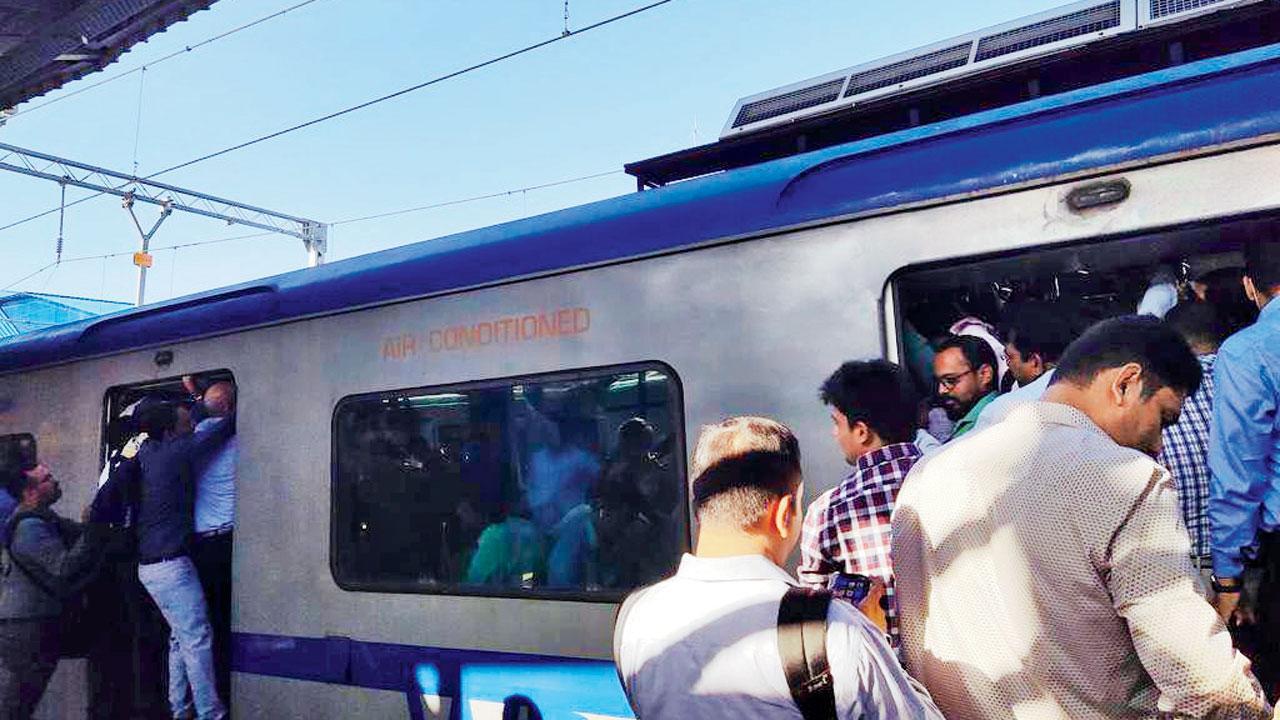 An overcrowded air conditioned local train at Mira Road station on Monday morning
On Monday, the city saw history repeat itself. Chaos reigned on Western Railway routes, as office-goers lost their regular AC locals to the new timetable. Earlier this year, commuters on Central Railway were caught in a similar situation, but the suburban railways failed to learn any lessons. Demanding their 7.54 am Borivli-Churchgate AC local back, commuters have submitted to WR a petition with 1,300 signatures.
Why make such important changes and that too without informing the public well in advance," complained commuters on Western Railway (WR). With addition of 31 new services on October 1, the new timetable of WR suburban services changed drastically, because of which many office-goers missed their usual locals and were late to office on the first working day of this month.
Also read: Thane: Four held for house-breaking thefts, items worth Rs 8.17 lakh recovered
The rescheduled local
Just like Central Railway saw commuters protest the cancellation of some services and rescheduling of 7.47 am Dombivli local, WR changes left people irked. Commuters protested over cancellation and rescheduling of 7.54 am Borivli-Churchgate local on Monday. A petition with 1,300 signatures of the commuters has been submitted to the WR authorities.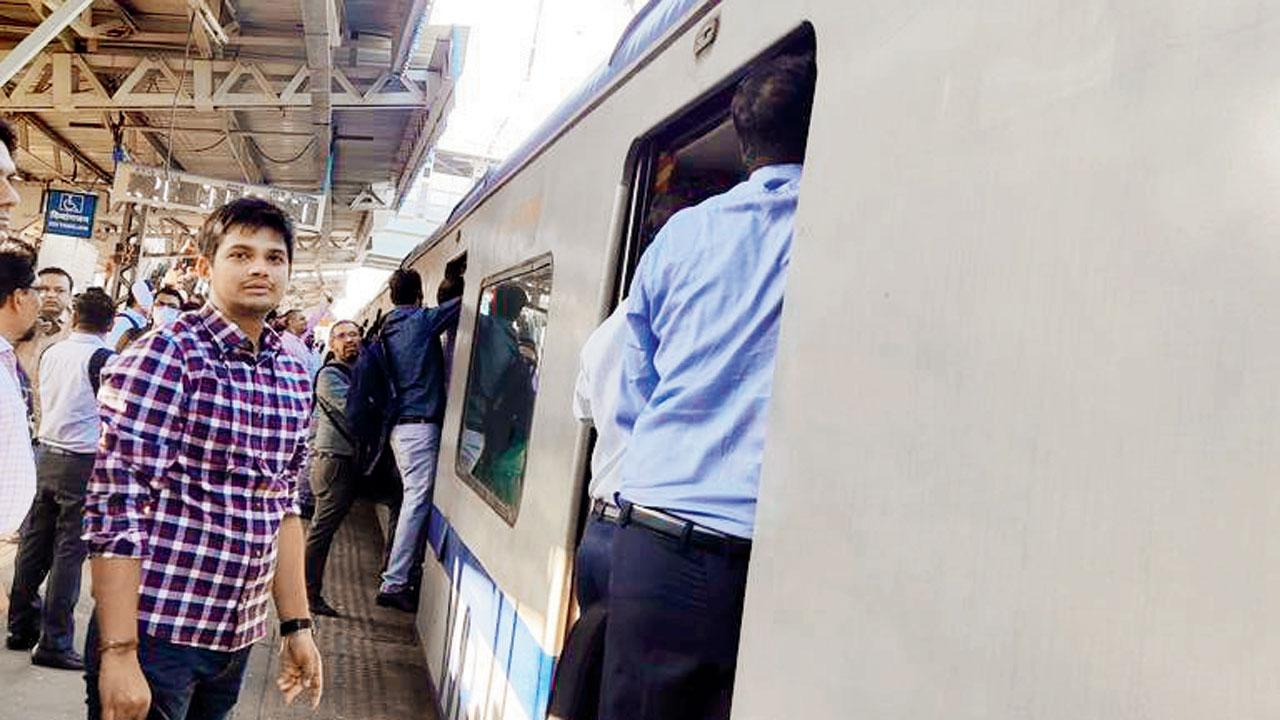 Commuters are hassled, as new timetable leads to overcrowding, at Mira Road station on Western Railway, on Monday morning
Ironically, both Dombivli and Borivli are stations with high revenue for AC trains on their respective lines. "The first-ever AC local service in Mumbai was 7.54 am Borivli-Churchgate fast with a fabulous ridership. It was ideal for office-goers whose work starts at 9.30 am. But it was suddenly cancelled. Who comes up with the idea of cancelling such important services?" asked commuter Prathamesh Sawant.
'Changes of no use'
"The revised timetable is of no use. There's just one AC local from Virar to Churchgate in the morning peak hour and that too after a gap of 1.20 hours. At Mira Road and Dahisar stations today, the Railway Protection Force had to be called to shut the automated train doors, as there was overcrowding," said Hiren Makadia, another commuter.
"With the heat, the commute in AC locals was a godsend. However, with the current timetable changes, peak hours are now flat, with minimal AC trains, particularly from Virar in the morning. Currently, there is an urgent need to retrofit existing fleets with three dedicated AC coaches, resulting in a train of 15 coaches rather than 12. AC locals place too much strain on general trains. The only way to simplify the services is by integrated retrofitting," said Ashish R Dwivedi, a publicist who commutes from Virar to Prabhadevi.
"Furthermore, the Railways must be more proactive in terms of preparing and alerting passengers. Ideally, the timetable should have arrived two weeks before the launch date, allowing passengers to adjust their daily travel accordingly," Dwivedi added.
Aparna Jadhav, a resident of Andheri East, learnt about the new timetable after waiting for her regular AC local for several minutes. "Timely announcements of the revised timetable would have been better and saved me from the hassle and from getting late to office," she said.
Will restore service: WR
"We have taken note of the complaints. We have included two services in the morning peak hours from Borivli--8.26 am and 10.16 am trains. The other services have been extended to Virar to cater to more commuters based on the demand. However, we are getting one more AC train into service soon. We will try to see how we can work towards fulfilling commuters' demand once we get the new train," said Sumit Thakur, chief public relations officer, WR.
Its raining inside Kalyan-CSMT AC local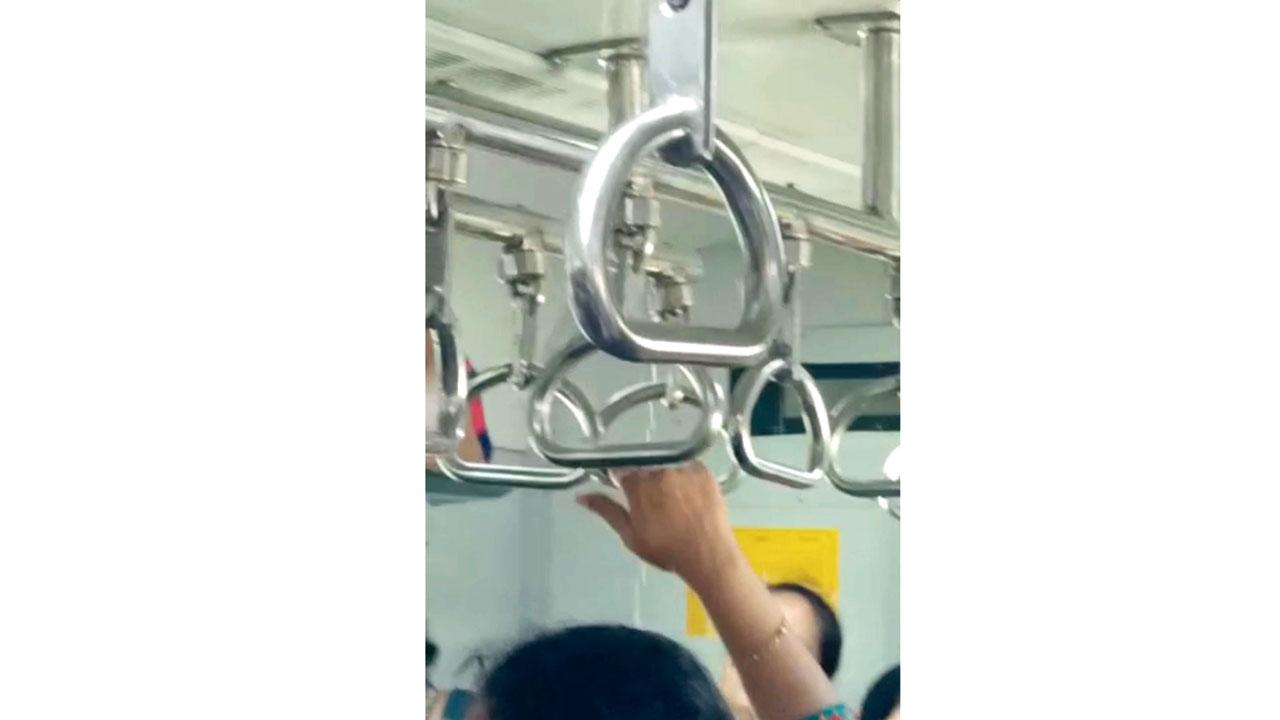 Central Railway commuters witnessed showers inside the Kalyan-CSMT AC local in the dry city. The roof of the women's coach was leaking and the "water flow was intense and caused inconvenience," said commuter Sheela Mullick. "There was leakage from the AC duct of one coach (no 7066B) in K-36 train. It was possibly due to malfunctioning of the temperature sensor. It was attended to immediately. An investigation is underway by downloading the data at the car shed," a CR spokesperson said. A few evening AC services were cancelled on CR.
Oct 1
Day the new timetable came into effect Is Amitabh Bachchan- Rashmika Mandanna`s `Goodbye` ticket price of Rs. 150 a lucrative offer?