A 28-year-old Mumbai woman was hospitalised after swallowing a dressing pin by mistake, which she held in her mouth while getting dressed. Doctors successfully extract pin from her stomach
Mumbai woman operated upon after swallowing dressing pin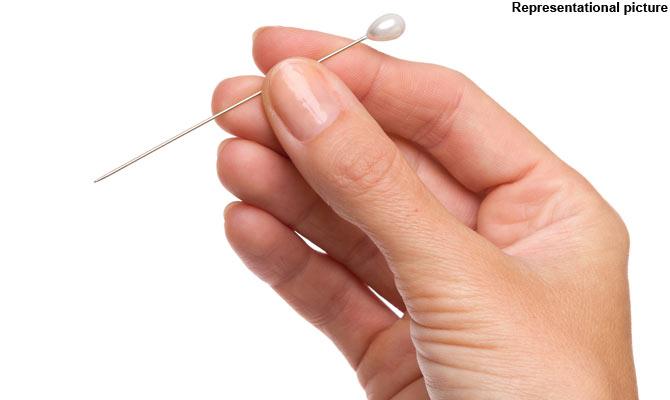 A 28-year-old Mumbai woman was hospitalised after swallowing a dressing pin by mistake, which she held in her mouth while getting dressed. Doctors performed a gastrointestinal endoscopy surgery to extract the pin from her stomach.
According to a report by The Free Press Journal, the woman arrived at the hospital six hours after swallowing the pin. X-rays showed the pin hanging about 2.5 inches into the bowels of the stomach. Consultant gastroenterologist and therapeutic endoscopist Dr Mehul Choksi, later realised that the it was no longer located in the stomach or early small intestine but had reached into the deep small intestine (jejunum).
The operation lasted two hours during which, a specialised and advanced endoscopy equipment called the single balloon enter-scope was utilised through which the pin was carefully retrieved. Strict measures were taken to ensure that the patient was not infected in a any way.
She was kept under observation and was discharged after a day with a proper diet chart, said doctors.