With six new long trains to be introduced this week, Western Railway will now have 150 15-car rakes while Central Railway languishes with just 22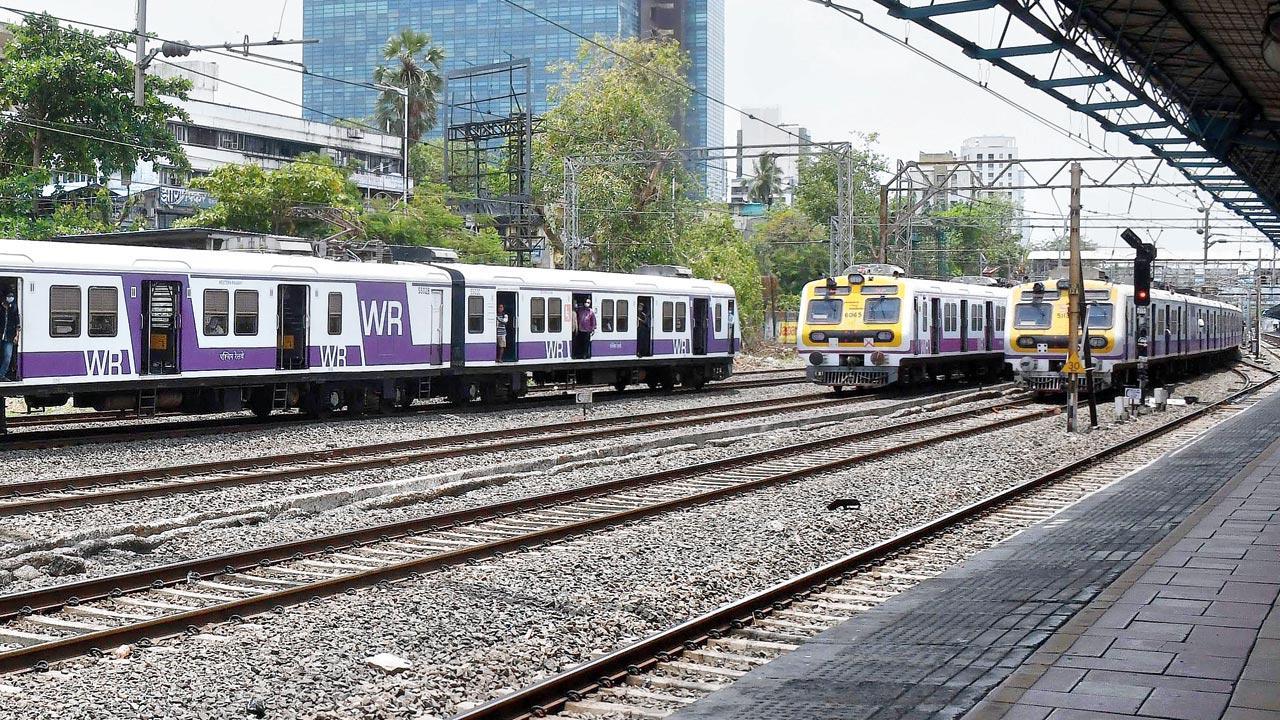 Local trains on the western line on May 29, 2021. Pic/Ashish Raje
Western Railway (WR) will introduce six more 15-car locals this week, boosting its carrying capacity. Central Railway (CR), on the other hand, seems to be bogged down by a complex network and lack of vision. With the new rakes, WR will have 150 15-car trains. CR has 22 at present. "The carrying capacity of each local will now be increased by 25 per cent," said WR's Chief Public Relations Officer Sumit Thakur. 
There will be no change in the total number of services, ie 1,383, including 79 AC ones. The augmentation will provide additional accommodation to the commuters for their convenience and comfort," he added.
ADVERTISEMENT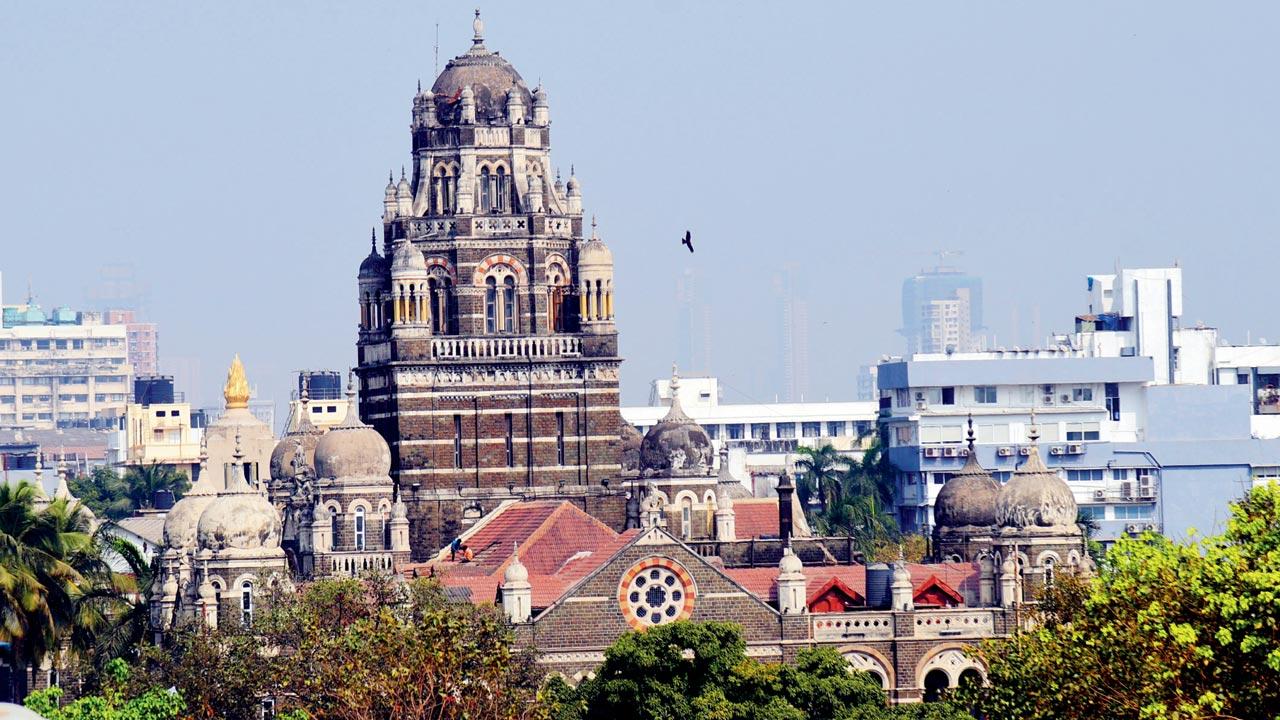 The Western Railway Headquarters at Churchgate on January 24. File pic/Pradeep Dhivar
"Central Railway Mumbai operates 22 services of 15-car trains. The services run on the main line between Chhatrapati Shivaji Maharaj Terminus (CSMT) and Kalyan since it is only between these stations that we have provision for 15-car trains," CR's Chief Public Relations Officer Shivaji Sutar said.
Also Read: Mumbai: Western Railway likely to get more AC local trains soon
WR had planned the introduction of 15-car trains in an organised manner. It first started with the extension of 27 platforms at 14 stations on the slow corridor between Andheri and Virar to run 15-car trains at an estimated cost of approximately Rs 60 crore.
The project was sanctioned in 2017-18 and work was completed around 2021.
"CR needs to think out of the box and think of boosting the capacity of the existing corridors, till the new ones come up," Pathik Darji, a commuter, said.
Ronuk Gala, another commuter, said, "The need of the hour is to carry more passengers and this can be done in multiple ways either by increasing services or increasing the length of existing trains."
"The longer the train, the longer time it takes to clear track sections. Hence it is not always advisable. CR is a very complex system and any tweaking of it can lead to collapse. The new corridors need to come up first. Once that happens, outstation trains can move there, creating paths for suburban trains. Local trains of different lengths lead to variations and problems not only with regard to operating them but also to coach composition and other things. A standard-sized rake can give a more stable system," a retired railway board official said.
It was WR that first introduced 15-car trains on November 21, 2009. CR followed its example in 2012. 
Nov 21
Day in 2009 when WR introduced 15-car rakes