The new non-AC buses will be used for regular commute while a few will be reserved for ladies during rush hours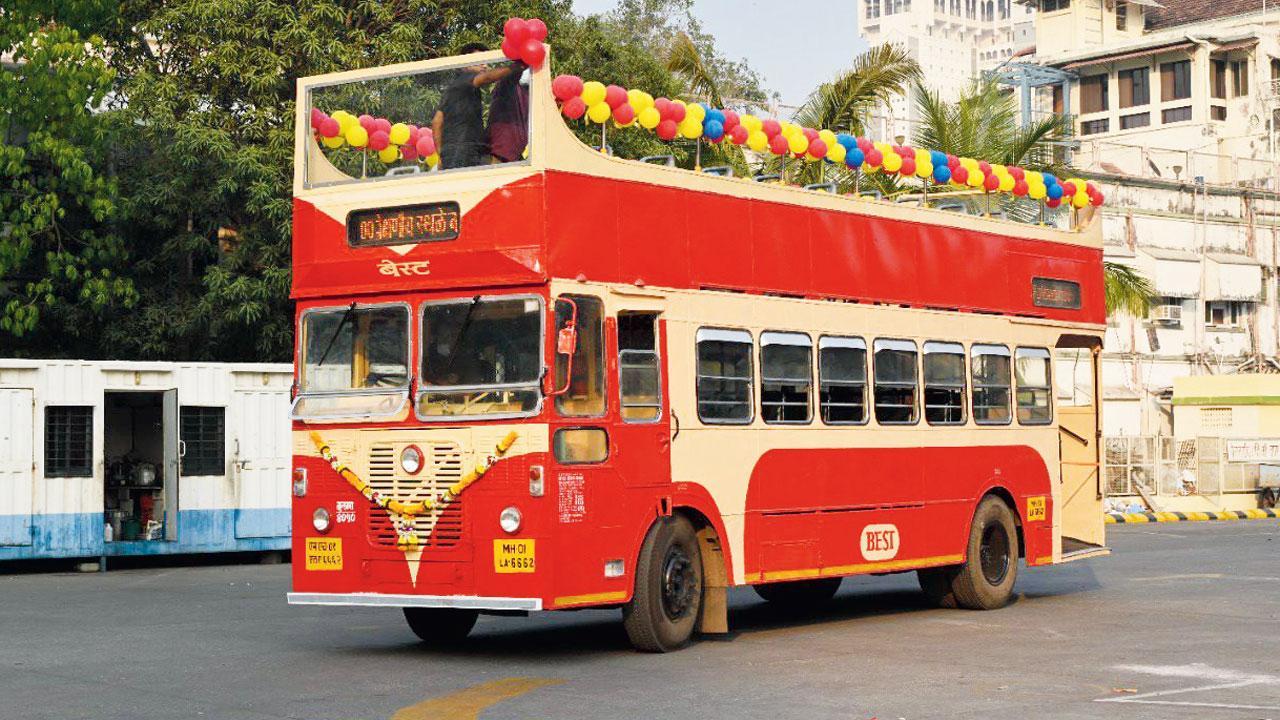 The undertaking has a fleet of 3,400 buses. It plans to increase it to around 10,000 buses in the near future with a focus on electric mobility
With an increase in 150 more buses by the month-end, BEST plans to step up its services by keeping the new Metro lines in mind. The undertaking is also planning to take the bus fleet to 10,000 in a few years.
"The new non-AC buses will be full size and will be used for regular commuting. A few of them may also be reserved for women during rush hours from crowded railway stations," a senior BEST official said.
"In addition to this, the BEST is also working on a timetable to synchronise with the new Metro lines that are opening, so that Metro commuters get direct last mile connectivity from the new stations. We are making an effort to sync the bus route timetable with the Metro timetable which will soon be finalised. Once that is done, BEST will act as a feeder service to Mumbai Metro lines as they open one by one. This is a larger way to encourage public transport in the city," the official added.
Plans to increase fleet
The BEST has plans to increase the fleet further, with a focus on electric mobility. At present, the undertaking has a fleet of 3,400 buses, including wet-leased buses. The plan is to reach around 10,000 in the near future. 
"The BEST has been trying to keep pace with the changing public transport needs of the fast-paced city," Lokesh Chandra, BEST General Manager, said.
Midnight buses
Meanwhile, the midnight bus routes continued to get a good response and a number of working women commuters thanked the undertaking for this. The buses can also be hand-flagged and stopped in case one is away from the bus stop. 
"Cabs and autorickshaws have a night meter, which is very expensive as compared to the regular fare. The midnight buses run at the same day rates and are very safe. This should have been done much earlier," said Rajlaxmi Nair, a nurse at a public hospital.
Heritage buses
The new double BEST buses for tourist trips started by the undertaking have been painted over in the old original tram colour shade of the 1930s, evoking nostalgia with an off-white band and old-style lettering. 
The tourist buses have also been getting a good response. The passengers can hop on and off the buses as many times as they want while visiting various tourist spots.