The Mumbai-based OSCAR Foundation is transforming the lives of youngsters from slum pockets of the city by using football as a tool to teach them life skills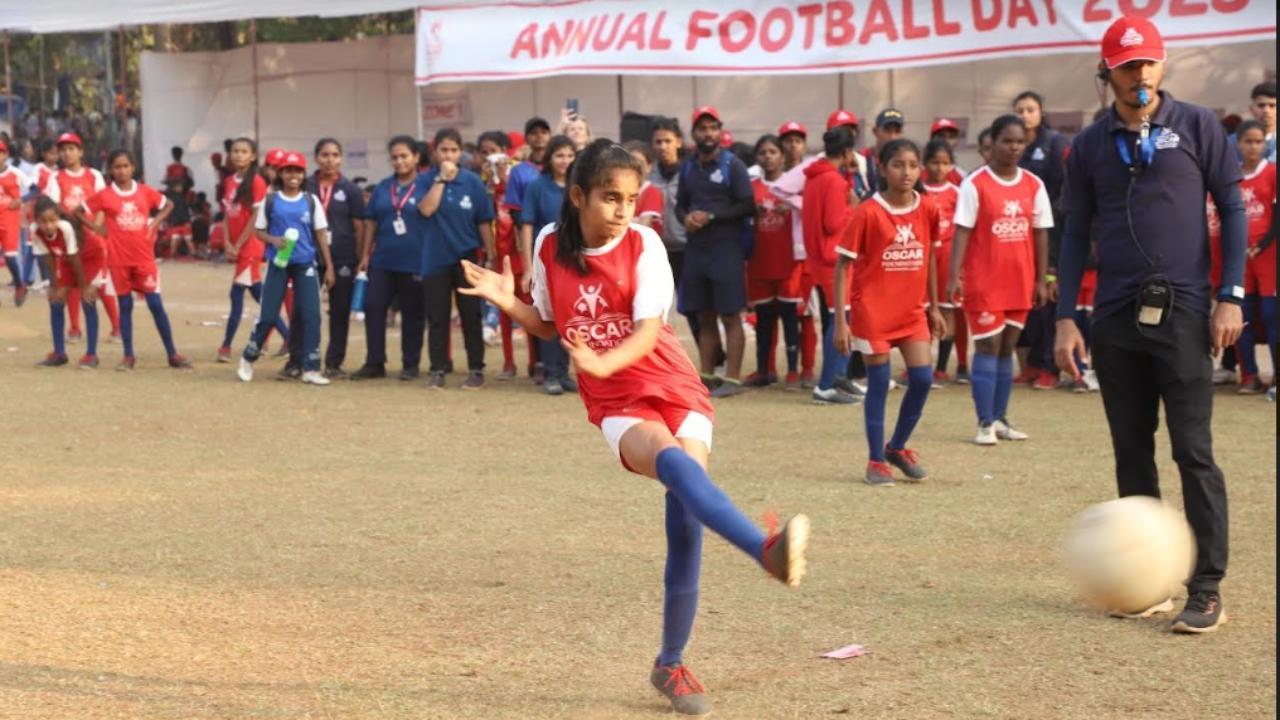 Sapna Chavan
Listen to this article
Mumbai's underprivileged youngsters will soon travel to the UK to play football
x
With the aim of proving herself, 16-year-old Sapna Chavan, a resident of a slum in Cuff Parade, is all set to play football internationally in the United Kingdom (UK). Chavan, along with a few other youngsters from across India, will soon be travelling abroad for the first time as a part of a cultural exchange program.
The Mumbai-based OSCAR Foundation is transforming the lives of youngsters from slum pockets of the city by using football as a tool to teach them life skills. So far, the Foundation has helped over 6,500 youngsters across Mumbai in places like Dharavi, Cuff Parade, Powai, Thane, Jogeshwari, and Marol by teaching them football. With the help of football, the Foundation encourages underprivileged children to stay in school and continue their studies.
ADVERTISEMENT
Chavan will be one of the 11 youngsters from Mumbai who will be part of the study tour.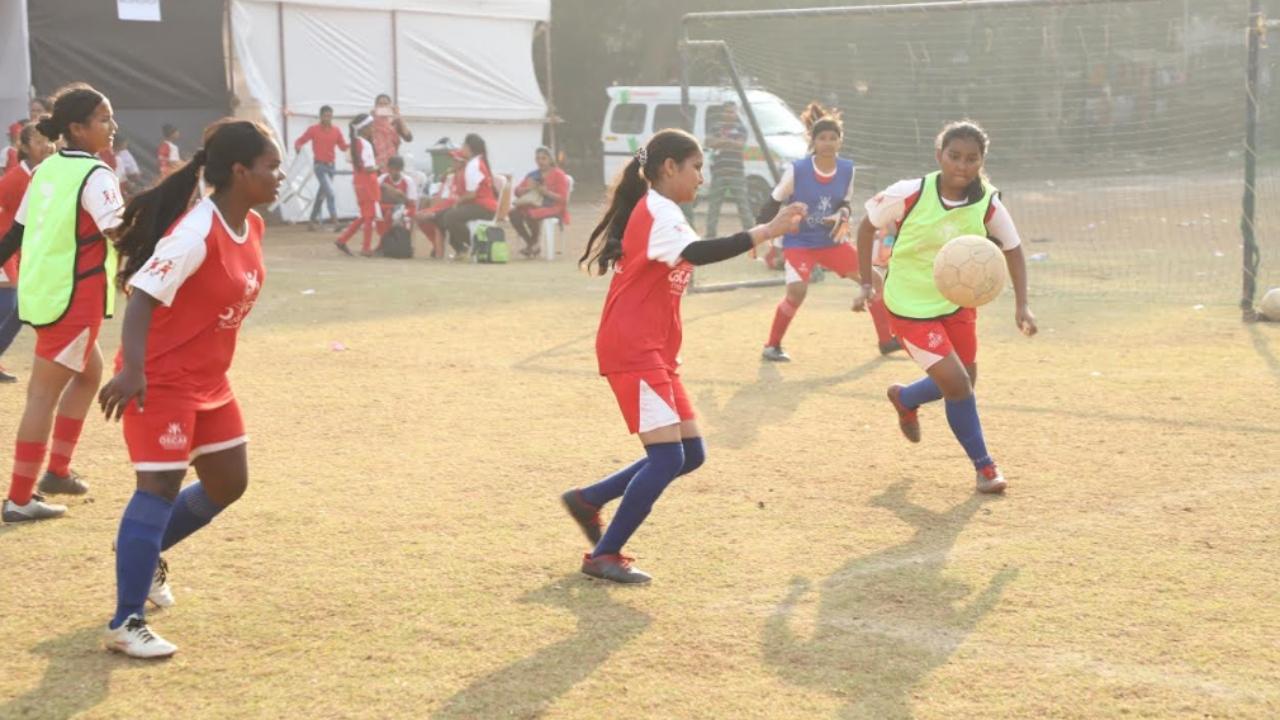 Nitika Rathod
"With the aim of motivating underprivileged children to continue their studies, we are sending a well-trained squad on a tour to the United Kingdom to participate in school-level football tournaments. 11 girls and boys from the slums of Mumbai and 5 children from villages near Yadgir in Karnataka will leave for the UK for two weeks for a football competition, education, and cultural exchange program," said Ashok Rathod, founder of OSCAR Foundation.
According to Rathod, while he started uniting the children in Mumbai slums to play football, he realised that most of the kids were dropping out of school for various reasons and also getting involved in anti-social activities. Later, Rathod came up with the initiative where the children would be taught to play football only on the condition that they go to school on a regular basis. "One football can change lives," Rathod expressed.
The exchange program not only boosts confidence in youngsters but also helps them develop their personalities. According to Chavan, she is the first person from her family to visit a foreign land. Speaking about her excitement, she said, "I am the first one in my family to have a passport. I am excited to meet youngsters at an international meet, make new friends, and learn from them. Playing football at a local level for four years has not only helped me gain confidence, it has also helped me connect with my community." Chavan has now become a role model in her community, where she inspires other girls to play football.
Speaking about whether it was difficult to connect with girls and join their initiative, Rathod said, "Dropout was a major problem among girl students. And not all parents would agree to send their daughters to practice football. It was a challenging task at an early stage. Later, we came up with the initiative where boys helped their sisters join our foundation."
One such case is Nitika Rathod. 15-year-old Nikita was inspired by her brothers to join the football group. Nitika said, "My brothers inspired and supported me to play football. They convinced our parents that this could be a life-changing experience for me as it would help me develop my skills and personality." She is one of the few girls from Mumbai who will be participating in the tour this year.
"The foundation also equips underprivileged children with skills to make them resilient and future-ready," added Rathod.
"It is truly making us future-ready by teaching us life skills and making sure that we don't leave our studies midway," added another footballer, Rohit Chavan, who has been playing for a few years and also inspired another friend to join the team.
"Exciting news! Mid-day is now on WhatsApp Channels

Subscribe today by clicking the link and stay updated with the latest news!"
Click here!