Project delayed due to green nod; distance of 10 km will be reduced as local residents can avoid a detour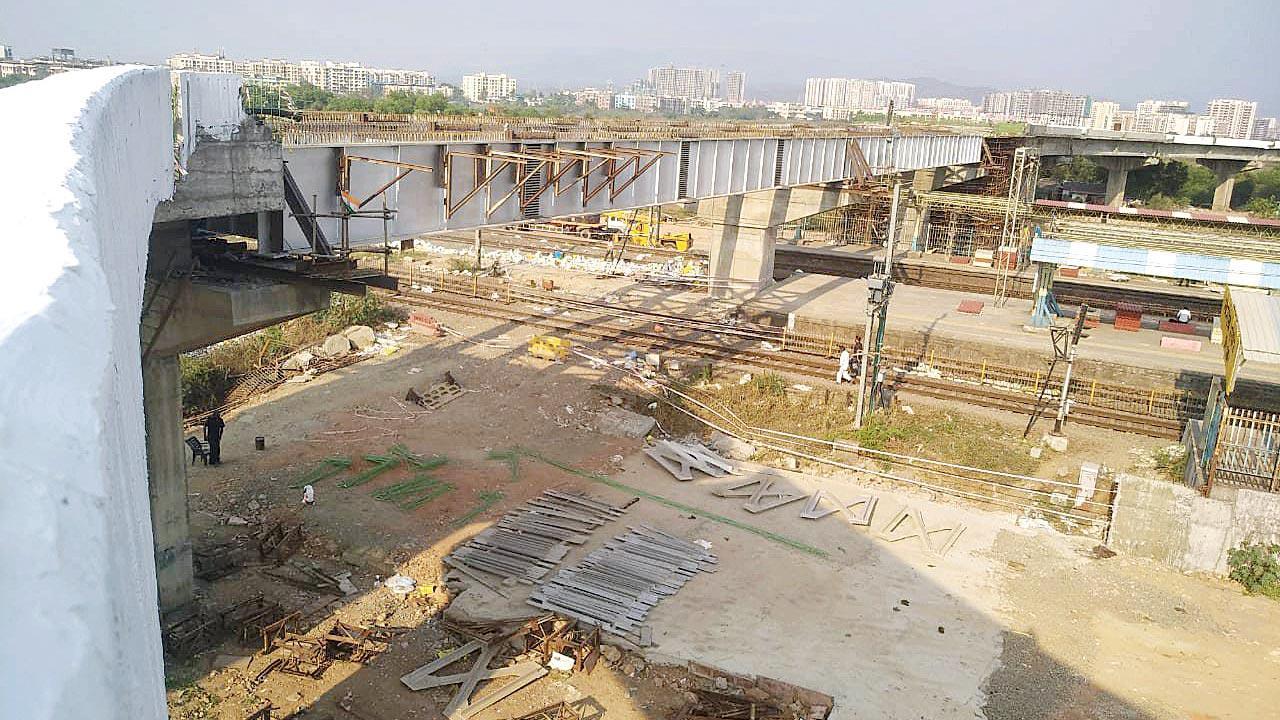 The project will provide connectivity (for the western part of Naigaon and Vasai), to not only the east but will also give direct access to Mumbai and Ahmedabad Highway
After  a delay of nine years, the Naigaon east-west road overbridge is finally complete and will be open to the public in the next two months (April). The project was stalled owing to green permissions. For locals, this bridge will reduce a distance of around 10 km as one can avoid the current detour. Motorists travelling towards Mumbai will save a good hour.
Though the basic project work, undertaken in coordination with the Mumbai Metropolitan Regional Development Authority (MMRDA), started in December 2013, work was delayed due to environmental and other clearances. The key elements of the project work began only in 2015.
Railway officials said that for construction on salt pan land MMRDA gave verbal clearances in November 2015 on the east side, the high court permissions for mangroves came in March 2015. In addition to this, tree cutting permissions for the bridge required elaborate permissions from the Vasai Virar Municipal Corporation (VVMC), forest department and tehsildar office. The VVMC permissions were also required for the shifting of electrical poles.