The Neral-Matheran Toy train resumed services on October 22, 2022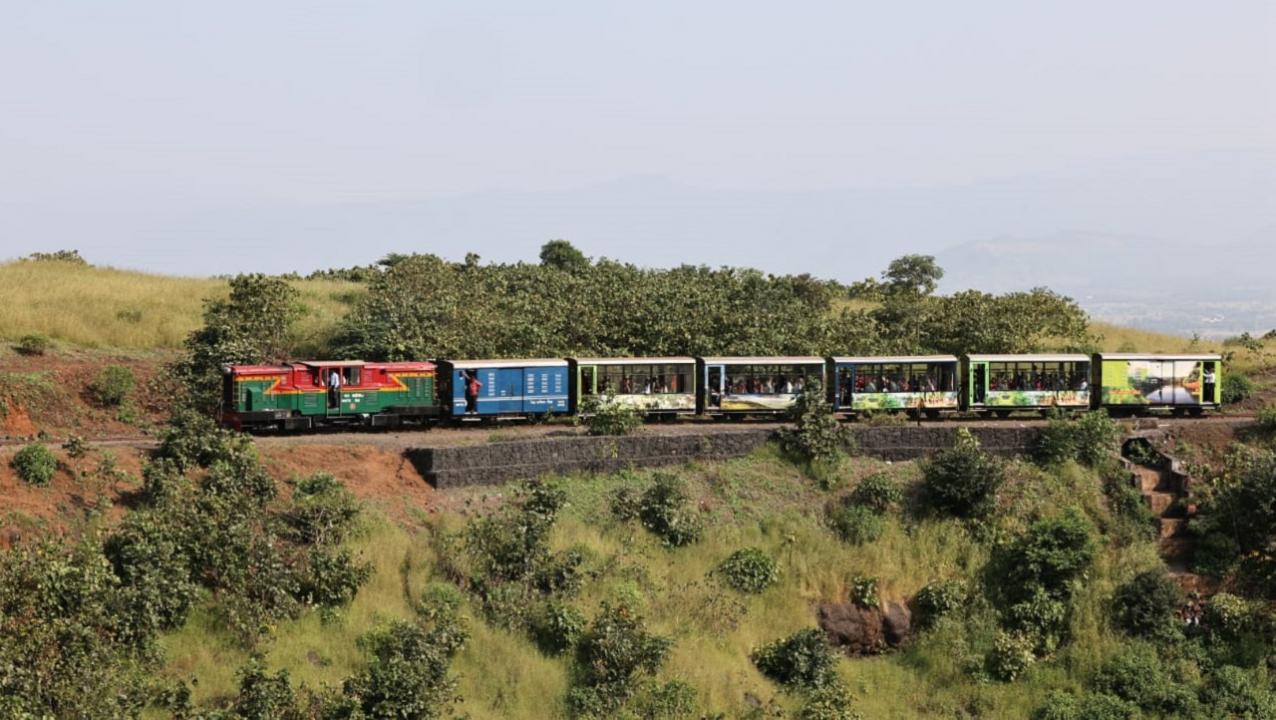 Neral-Matheran toy train. Pic/Central Railway
The Central Railway (CR) said on Friday said that more than 21,000 tickets for the Neral-Matheran Toy train were sold from October 2022 to February 10, 2023.
The Neral-Matheran Toy train resumed services on October 22, 2022. "Since then, passengers have flocked to the tiny hill station through the toy train which gives the joy of enjoying nature. From October 2022 to 10 February 2023, a total of 21,240 tickets including 1,340 Vista Dome tickets, 1,849 first-class tickets and 18,051 second-class tickets were sold registering a revenue of Rs 29 lakh. This includes revenue from the sale of Vista Dome tickets amounting to Rs 9,29,340," the CR said in a statement.
ADVERTISEMENT
Also Read: Mumbai: Western Railway to operate night block on Sunday
In addition, Central Railway regularly runs shuttle services for passengers between Aman Lodge and Matheran, it said.
Special AC saloon coach for Matheran Toy train
Recently, Central Railway announced the attachment of a special AC (Air Conditioned) saloon coach to the Matheran Toy train. "The AC saloon coach attached to the toy train will be an eight-seater coach and will be available for booking from Neral to Matheran and back on a round trip basis for the same day as well as for overnight stay," CR said.
The Central Railway further said passengers interested in saloon coach can contact Chief Booking Supervisor, Neral for bookings.