Currently waiting for approval from administration, the project aims to clean up and purify water of talaos in three locations—Sion, Kurla, Charkop—in first phase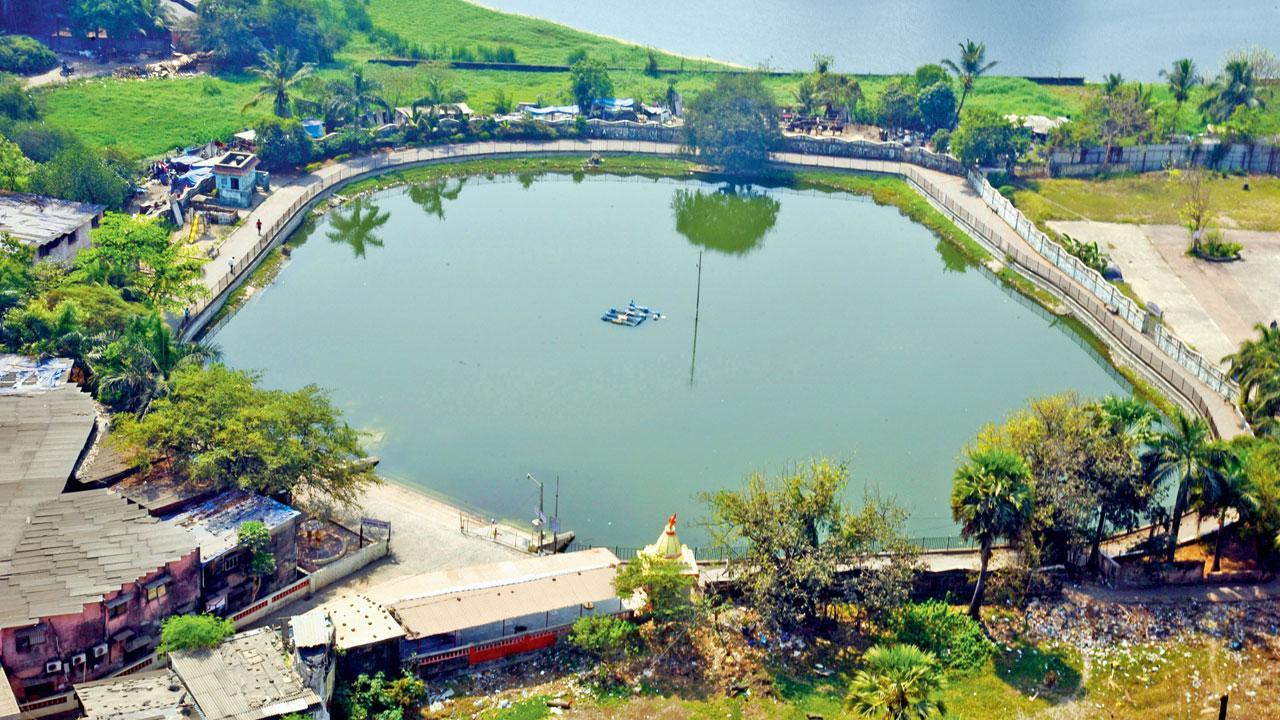 Charkop's Dingeshwar talao is among the first the BMC plans to clean. Pic/Nimesh Dave
After a long wait, the Brihanmumbai Municipal Corporation (BMC) has finally prepared a project to clean up the city's ponds. In the first stage, the BMC plans to clean the Sion talao, Shital talao of Kurla, and Dingeshwar talao of  Charkop and purify their water. The project is currently waiting for approval from the administration.
A few years ago, the Maharashtra Pollution Control Board ordered the BMC to preserve all its natural water bodies, following which the civic body started working on the initiative. A civic official said that they plan to use jet aeration treatment to increase the quantity of dissolved oxygen. For the purification of water, they plan to use mobile treatment plants. "This will help save the lives of fish. Also, sludge will be removed regularly," the official said.
ADVERTISEMENT
According to a BMC document related to the project, the Shital talao is the biggest among the three with a total area of 13,320 sq m. The area of Sion talao is 5,500 sq m, and that of Charkop talao is around 10,000 sq m. The total cost of the project is pegged at Rs 64.92 crore. This includes Rs 48.14 crore for the actual project cost and R1 crore for seven-year project management, said the civic official. Also, the BMC is working on preventing the weather flow in the water bodies. "We are working on a study of sewage and stormwater discharged into water bodies. We will divert this non-weather flow from the ponds," an official said.
Also Read: Mumbai: 25 per cent discount for women at civic swimming pools
There are around 50 to 60 ponds in Mumbai, and a few of them — like the ones in Bandra, Sion, Kurla, and Charkop — are famous. "This is a good project, provided that the BMC continues to maintain the quality of water bodies," said Stalin Dayanand, an environmental activist. "There is biodiversity in the surroundings of these ponds. It is necessary to implement the project in a way that the biodiversity gets a boost."
50
No of approximate ponds in Mumbai Do you agree with the management`s decision of only letting devotees offer jal abhishek at Babulnath temple?