All arrested accused are shopkeepers outside the temple premises; cops nabbed them after matching the time of slots booked for their phones with those entering at the slotted times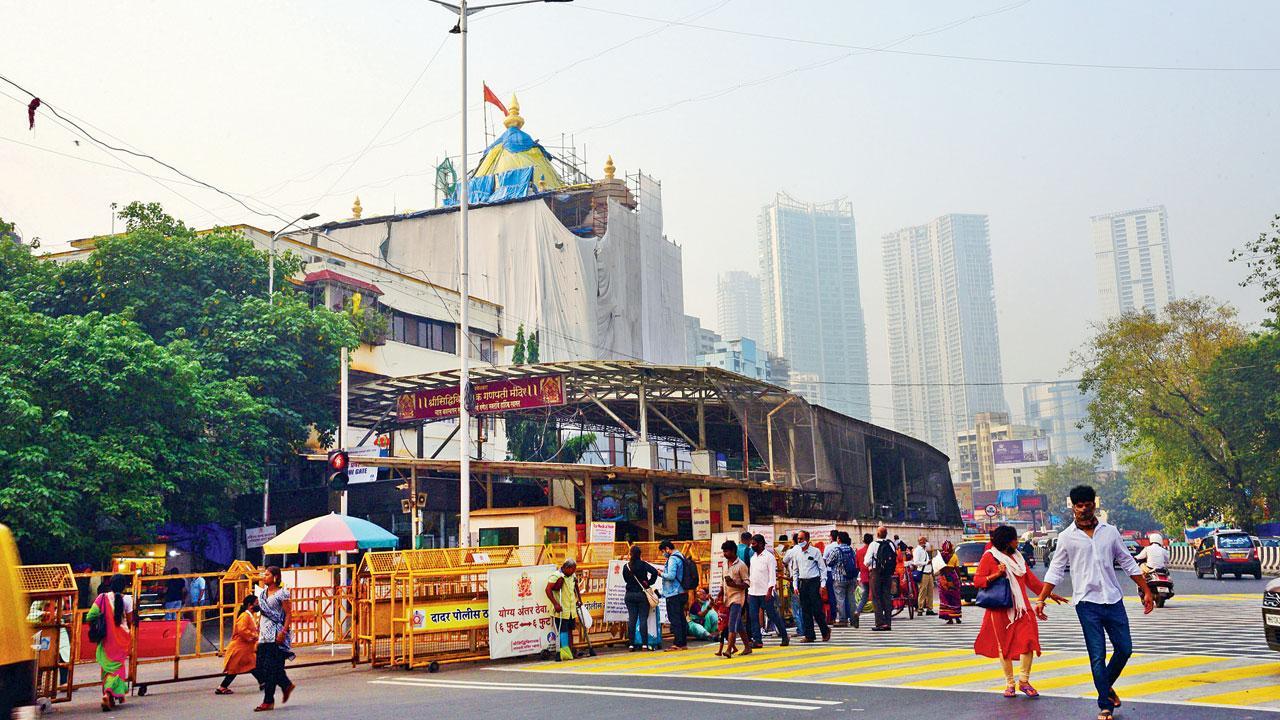 Devotees outside Siddhivinayak temple. File pic
Nine people have been arrested by the Dadar police for illegally selling QR codes required for darshan at the Siddhivinayak temple. All of the arrested accused are shopkeepers and flower sellers outside the temple premises. mid-day was the first to report about the black marketing of QR codes at Siddhivinayak temple, following which Shree Siddhivinayak Temple Trust lodged a case with the Dadar police. Cops then carried out a raid at the shops in the temple premises and seized mobile phones of 13 shopkeepers.
As part of the probe, cops matched the QR codes, which mention the time slot for darshan, found on the phones of the apprehended people with footage from the CCTV installed at temple entrance. A police officer told mid-day that after a person makes an online booking for darshan at the temple from the app, a QR code is generated which mentions the time slot for entry at the temple. Devotees then have to show the QR code to the security personnel posted at the temple to enter the premises at the slotted time. 
"We found that the shopkeeper who had made the booking did not visit the temple, but someone else entered at that particular slot. Following this, we took action," said a police officer. The names of the arrested accused are Niraj Barai, Sanjay Keer, Chandan Kawali, Amit Kumar Gupta, Deepak Upadhyay, Dilip Gupta, Dinesh Gupta, Haridas Tiwari and Naresh Amganty.
DCP Pranaya Ashok told mid-day that the accused used to book darshan slots in advance and used to sell QR codes to devotees who came to temple for darshan without QR codes. The accused have been booked under sections 419, 420, 34, 33 of the IPC for cheating, common intention and act/ omission as well as the Bombay Police Act. He added, "The accused took financial advantage by black marketing QR codes and also cheated the temple trust and devotees for which action has been taken against them."
13
No. of mobile phones seized by the police in the case