After conducting thorough survey, MSRDC suggests measures to facilitate smooth passage of wild animals on Thane-Ghodbunder Road
Thane-Ghodbunder Road, that passes through the Sanjay Gandhi National Park, provides vital connectivity between Western and Eastern Express Highways
Noise barriers, which are a common sight on city flyovers that pass through residential zones, will, for the first time in MMR, be installed along important animal crossing points on the upcoming 4-km long elevated stretch on Thane-Ghodbunder Road. In addition, the pipe culverts along this stretch will be converted into box culverts for the safe passage of wild animals. 
As per the Maharashtra State Road Development Corporation's (MSRDC) plan for the elevated road and expansion of the existing road,  there will bediversion of 9.15 hectares of forest land from the Sanjay Gandhi National Park. The R1,595-crore project has several mitigation measures for wildlife as per guidelines suggested by Wildlife Institute of India, Dehradun for "eco-friendly measures to mitigate the impacts of linear infrastructure on wildlife".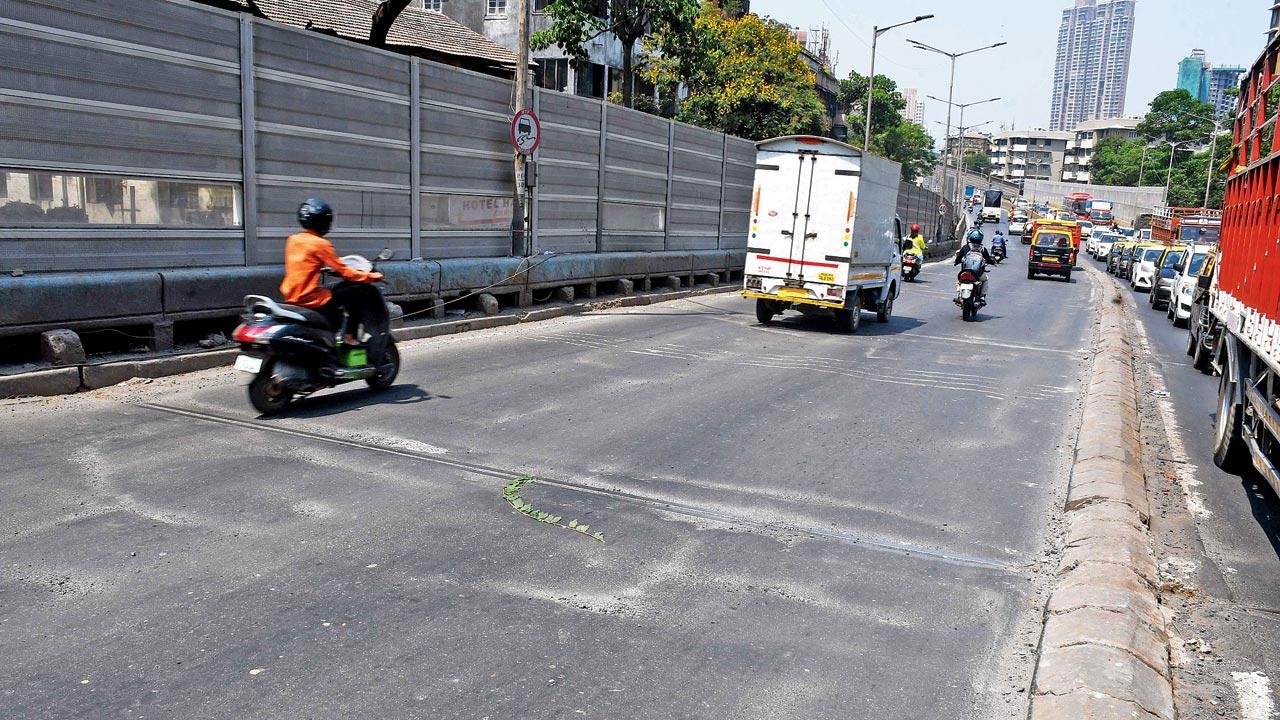 Noise barriers on a city flyover
A voluntary study has found that the existing Thane-Ghodbunder Road experiences heavy traffic movement round the year and the traffic volume has been increasing day by day. "The continuous movement of traffic has restricted free movement of wildlife between the two parts of SGNP that fall on both sides of the road. Besides traffic, there has been heavy human habitation and activities at several sections around the road, specifically at Ghodbunder Square, Kajupada, Chene, Bhayandar Pada, and Gaimukh point. There have been several incidents of leopard deaths at a few points on the existing road in the past 7-8 years. There have been no major wildlife road kills of animals other than leopards, reported or recorded from the existing road stretch," states the study.
It has also been found that the increasing traffic volume and frequent jams on the stretch have been adding to heavy carbon emissions that affect SGNP. 
As the terrain restricts provision of too many structural mitigation options, the MSRDC conducted a thorough study and proposed mitigation measures. These include converting all existing pipe culverts to box culverts with a minimum size of 2m x 3m, to facilitate smooth passage of wild animals. Similarly, the major bridge on the existing road will be repaired with the span size of 6m x 10m. The expansion of the road is being proposed through construction of an elevated road which helps reduce traffic, as well as cutting down risk to wildlife movement.
In addition, informative sign boards will be put up at appropriate places on the entire alignment along with information display boards about wildlife movement at identified wildlife crossing points.
As this road provides vital connectivity between Western and Eastern Express Highways, expanding the road and construction of an elevated road will further help reduce traffic in Mumbai suburbs, which would work as a breather for the present carbon-footprint situation. The elevated road also reduces the requirement of forest land from the national park drastically.
Rs 1,595cr
Estimated cost of the project