Senior cabin crew member rushed to Nagpur resident after aircraft's system alerted her; FIR registered but no arrest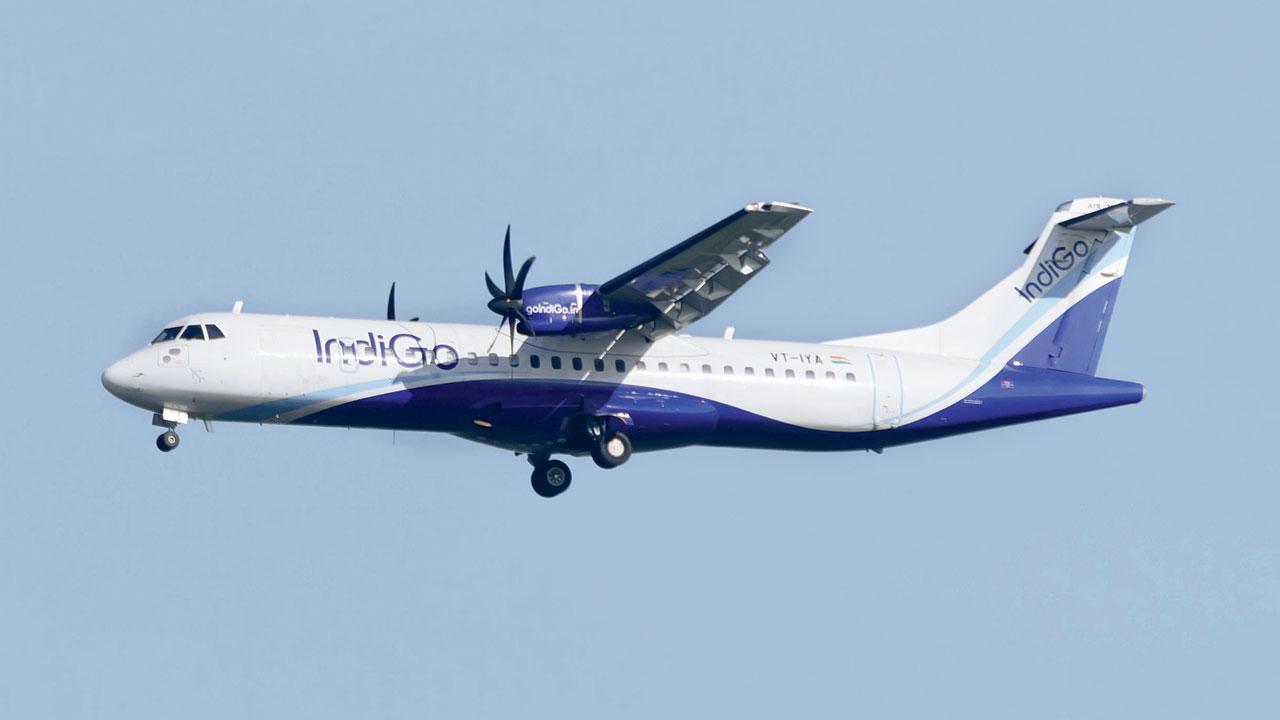 The flight was arriving in Mumbai around 12.30 pm last week. Representation pic
A flier from Nagpur has been booked for allegedly trying to open the emergency exit door onboard an IndiGo flight when it was landing at Mumbai airport early last week. The man, identified as Pranav Raut, 40, has claimed that he removed the door's cover by mistake and was trying to put it back on when the cabin crew spotted him.
The incident occured onboard flight number 6-E 5274 which was flying into Mumbai from Nagpur around 12.30 pm on Tuesday, January 24. The FIR was registered by Senior Cabin Crew Mumtaz Khan, 27. While Raut has not been arrested yet, the police have sent him a notice. Raut was on seat number 18B located near the emergency exit door. A police officer told mid-day, "The flight departed from Nagpur at 11.05 am and reached Mumbai around 12.35 pm.
ADVERTISEMENT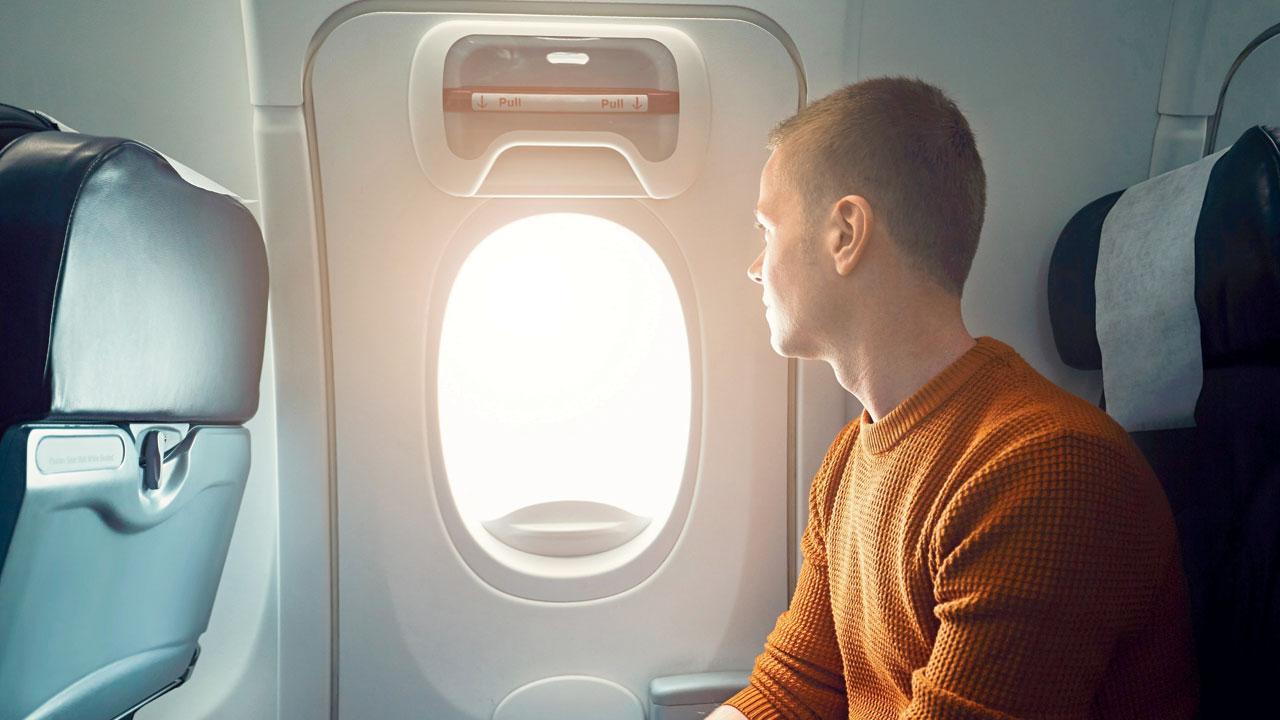 The passenger removed the cover of the emergency exit door and tried to open it. Representation pic
When the flight was still midair just before landing, Raut removed the cover of the emergency exit door and tried to open it. Khan immediately got an indication from the aircraft's system about the cover having been removed and she rushed to Raut. When she saw him, he was trying to fix the cover back on. She reminded Raut that he had been instructed about the emergency exit and about relevant rules and regulations before the flight's departure."
Also Read: IndiGo's Madurai-Delhi flight lands at Indore airport due to medical emergency
"Khan informed Captain Karan Nayak and Captain Fardin Chapra about the incident. They directed her to file an FIR against Raut who had violated aviation rules and risked other passengers' lives mid-flight. They also told her to make him wait inside the flight after landing," the officer added. Accordingly, Khan approached the Airport Police, and a case was filed against Raut for violating Aircraft Rules, 1937, on January 24.
Deputy Commissioner of Police (Zone VIII) Dikshit Gedam said, "We have registered an FIR against accused Raut for violating aviation rules and trying to open the emergency exit door before landing. We have not arrested him but have sent him a notice. It is not clear yet why Raut tried to open the door."