PM Modi on Thursday inaugurated Mumbai Metro Rail lines 2A and 7 built at a cost of around Rs 12,600 crore at a function held at the MMRDA grounds in Bandra-Kurla Complex (BKC)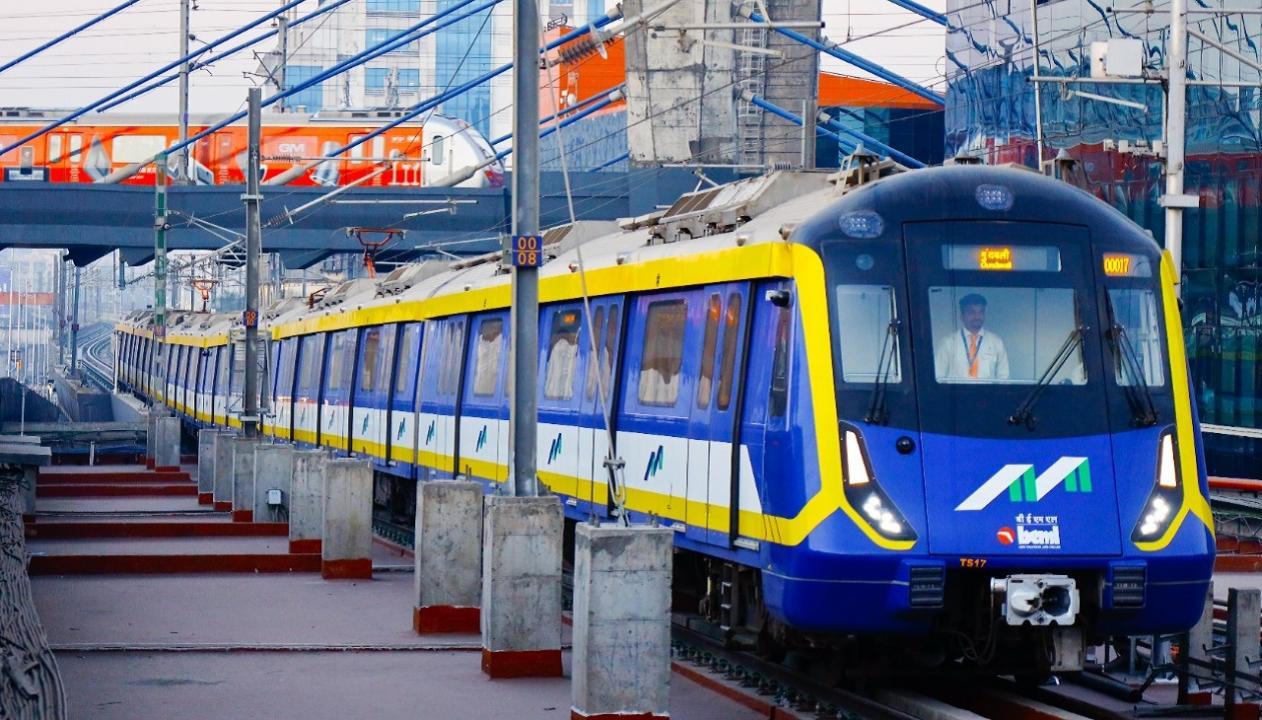 Mumbai Metro 2 A. Pic/MMRDA
After Prime Minister Narendra Modi inaugurated Mumbai Metro Rail Lines 2A and 7, the Mumbai Metropolitan Region Development Authority (MMRDA) said that the two new metro lines will be operational from 4 pm on Friday.
"Building 337 km of sustainable and environmentally friendly metro network in MMR is the ambitious vision of MMRDA. The journey of This Corridor started after the inauguration of Metro Line-1  in 2014. The Foundation stone Laying Ceremony of these lines was held in 2015 by Prime Minister Narendra Modi, then further we started working on it. After resolving many obstacles like Utility shiftings land acquisition, R&R as well as natural calamities, finally we have achieved MMR's first Metro Network. Metro will become the new lifeline for Mumbaikars," said S.V.R. Srinivas, IAS, Metropolitan Commissioner, MMRDA.
ADVERTISEMENT
PM Modi on Thursday inaugurated Mumbai Metro Rail lines 2A and 7 built at a cost of around Rs 12,600 crore at a function held at the MMRDA grounds in Bandra-Kurla Complex (BKC). These lines comprise a 35 km-long elevated corridor stretching from Andheri to Dahisar in suburban Mumbai.
The 18.6 km-long Metro line 2A connects suburban Dahisar (East) with the 16.5 km-long D N Nagar (yellow line), while the Metro line 7 joins Andheri (East) with Dahisar (East).
All you need to know about the new Mumbai Metro Rail lines 2A and 7:
Metro 2A:
This is between Dahisar East to DN Nagar. Rs 6,410 crore have been spent on this 18.6 km route which includes 17 metro stations.
Metro 7 
This is between Andheri East to Dahisar East. The Metro 7 route containing 13 stations is 16.5 km long and was built with an expenditure of Rs 6,208 crore. 
Also Read: In Photos: India is developing into a prosperous country, says PM Modi in Mumbai
Stations at phase 2 between Metro route 2A and 7:
Metro 2A - Phase 1:
Dahisar (East), Anand Nagar, Kandarpada, Mandapeshwar, IC colony, Eksar, Borivali (West), Pahadi Eksar, Kandivali (West), Dahanukarwadi.
Metro 2A - Phase 2
Valnai, Malad (West), lower Malad, Pahadi Goregaon, Goregaon (West), Oshiwara, lower Oshiwara, Andheri (West).
Metro 7 - Phase 1
Dahisar (East), OvariPada, National Park, Devipada. MagaThane, Poisar, Aakurli, Kurar, Dindoshi, Arey station are included.
Metro 7 - Phase 2
Goregaon (East), Jogeshwari East), Mogra, Gundawli. 
Also Read: New India dreams big, achieves its goals; PM says no dearth of funds for Mumbai
Fare structure: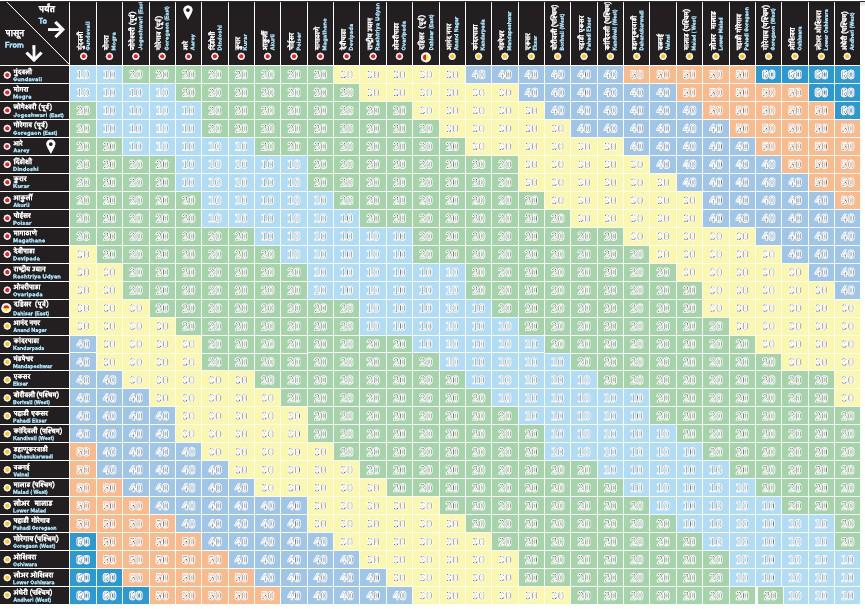 Rolling Stock:
Metro trains are made under the Make in India initiative. These train sets for line 2A and metro line 7 are designed as driverless trains for Unattended Train Operations (UTO).  Each train with a set of 6 cars will have the capacity to ferry 2308 passengers. The trains have van touch a speed of t90 Kmph, with an operational speed of 80 Kmph and an average speed of 35 Kmph. 
The train body is made of stainless steel and covered with colored graphic films. It has state-of-the-art propulsion systems with regenerative braking. The trains have an automatic passenger announcement system for station information, and general and emergency announcements. 
Each car is also equipped with a passenger emergency alarm switch, a digital route map on each door depicting the route with station information, USB charging slot, and a dedicated place for bicycle parking.
Mumbai-1 mobile app:
The mobile app includes all important information regarding the metro for the passengers. In order to make the entrance and exit at the metro stations easy and make possible for the commuters to enter at automatic fare collection point doors, the app creates a QR code on the mobile phone.
NCMC card:
The National Common Mobility Card (NCMC) will be first used on Metro card run by MMRDA. After that, gradually this facility will be used for local trains and buses and then extended to other means of public transportation. For the Digital transaction, this card can be recharged with amount between Rs 100 to Rs 2,000.