The Rajya Sabha member said his claim was backed by proof which he would disclose soon.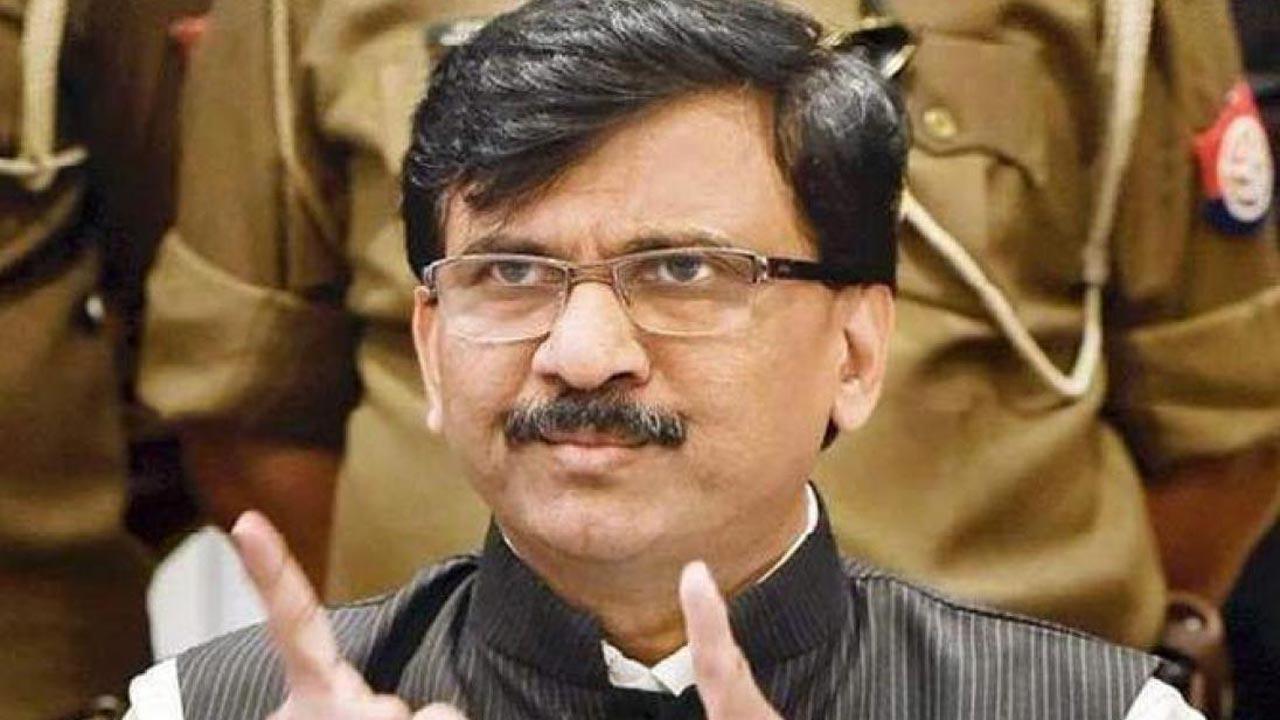 Sanjay Raut. File pic
Shiv Sena (Uddhav Balasaheb Thackeray) leader Sanjay Raut on Sunday claimed a "deal of Rs 2000 crore" has taken place so far to "purchase" the Shiv Sena party name and its 'bow and arrow' symbol.
However, MLA Sada Sarvankar from the camp led by Maharashtra Chief Minister Eknath Shinde dismissed the claim and asked, "Is Sanjay Raut a cashier?"
ADVERTISEMENT
Raut in a tweet claimed the Rs 2,000 crore was a preliminary figure and this was 100 per cent true. He also told reporters that a builder close to the ruling dispensation shared this information with him.
The Rajya Sabha member said his claim was backed by proof which he would disclose soon.
The Election Commission on Friday recognised the Eknath Shinde-led faction as the real Shiv Sena and ordered allocation of the 'bow and arrow' poll symbol to it.
In a 78-page order on the protracted battle for control of the organisation, the EC allowed the Uddhav Thackeray faction to keep the "flaming torch" poll symbol allocated to it till the completion of the Assembly bypolls in the state.
Also Read: Maharashtra: BJP cannot finish the Sena, says Uddhav Thackeray
Raut on Sunday said Rs 2,000 crore is not a small amount to "purchase" the name Shiv Sena. "The EC's decision is a deal," he alleged.
"I have reliable information that there has been a deal of Rs 2000 crore to get the Shiv Sena name and its symbol. This is a preliminary figure and is 100 per cent true.
Many things will be revealed shortly. Never before this has happened in the country's history," Raut tweeted.
To a question on Union Home Minister Amit Shah's attack on former Maharashtra CM Uddhav Thackeray with "licking soles of those with opposite ideology" jibe, Raut asked, "What is the present chief minister licking? Maharashtra doesn't give importance to what Shah says. The current chief minister has no right to take Chhatrapati Shivaji Maharaj's name."
Shah on Saturday said those who chose to "lick the soles" of people with opposite ideologies have found which side truth was on after the EC declared the faction headed by Maharashtra CM Eknath Shinde as the real Shiv Sena and gave it the 'bow and arrow' symbol.
Without naming Uddhav Thackeray, Shah also reiterated there was no agreement on sharing the chief minister's post in the run up to the 2019 Assembly polls.
The Shiv Sena broke its alliance with the Bharatiya Janata Party after the results of the 2019 Assembly polls were declared, claiming the latter had reneged on a promise to share the CM's post with it.
Uddhav Thackeray subsequently teamed up with the Nationalist Congress Party and the Congress to lead the Maha Vikas Aghadi (MVA), till it fell in June last year after Shinde rebelled.
This story has been sourced from a third party syndicated feed, agencies. Mid-day accepts no responsibility or liability for its dependability, trustworthiness, reliability and data of the text. Mid-day management/mid-day.com reserves the sole right to alter, delete or remove (without notice) the content in its absolute discretion for any reason whatsoever