Wankhede has been booked by the Central Bureau of Investigation (CBI) for allegedly demanding a bribe of Rs 25 crore for not framing Aryan Khan, son of Bollywood actor Shah Rukh Khan in the drugs-on-cruise case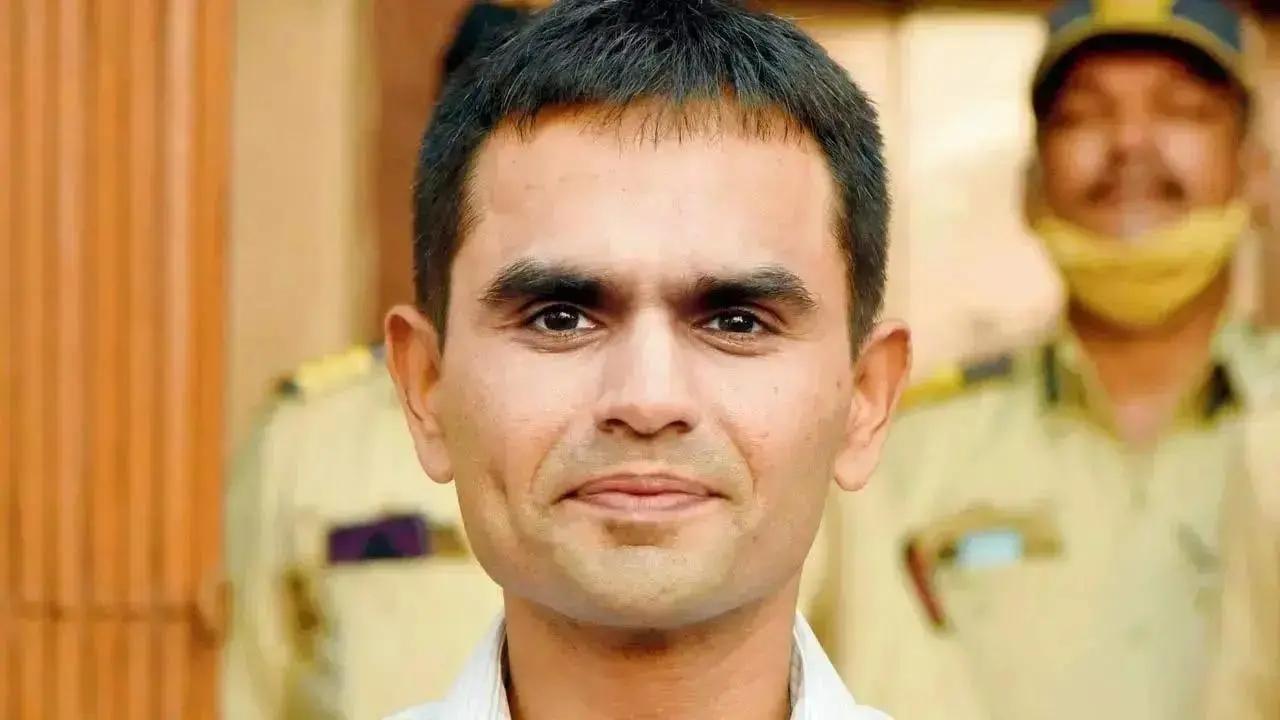 File Photo
On Monday, Sameer Wankhede, ex-zonal director of the Mumbai Narcotics Control Bureau of India (NCB) stated that he and his wife have been receiving threats for the past four days.
Wankhede has been booked by the Central Bureau of Investigation (CBI) for allegedly demanding a bribe of Rs 25 crore for not framing Aryan Khan, son of Bollywood actor Shah Rukh Khan in the drugs-on-cruise case.
ADVERTISEMENT
"My wife Kranti Redkar and I are receiving threats for the last 4 days and obscene messages coming on social media. I will write to Mumbai Police Commissioner today about it and demand special security," Wankhede told ANI.
On Sunday, Wankhede was questioned for the second consecutive day in connection with the drugs-on-cruise case. Wankhede on Sunday said that he will continue to cooperate in the investigation. "I am fully cooperating with the CBI and will continue to do it. I answered whatever I was asked by CBI," Wankhede told ANI.
Also Read: Drugs-on-cruise case: Let Sameer Wankhede prove manipulation charge against us, says SIT
As per the earlier news, the agency had stated that the deal was closed for Rs 18 crore. It also mentioned that assets to Wankhede were not proportionate to his known sources of income.
"Sameer Wankhade giving chats in the court is against the conduct rules of NCB. How an investigating officer can have such chats with the family of the accused?" sources in the NCB told ANI.
The sources added, "Sameer Wankhede did not inform his superiors about these chats then or placed them on record. Neither he told the vigilance team who were investigating his misconduct about these chats".
Wankhede had approached the Bombay High Court against the CBI action against him, from where he was granted protection from arrest till May 22. The next hearing in the matter is on May 22.
(with puts from ANI)