The NCP chief deposes before the inquiry commission, says the use of Section 124A of the IPC to stifle dissenting voices should be stopped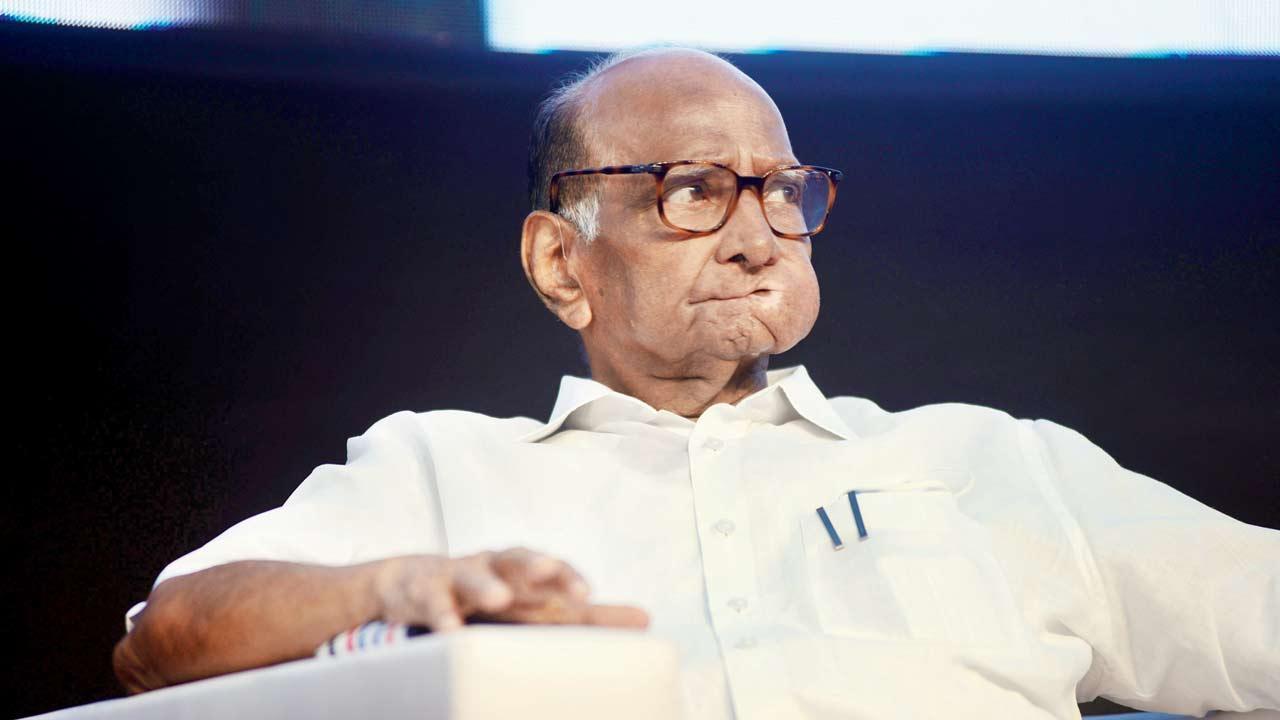 NCP supremo Sharad Pawar deposed before the Koregaon-Bhima inquiry commission on Thursday. File pic
There's a need to stop misuse of Section 124A (sedition) of the Indian Penal Code, Nationalist Congress Party chief Sharad Pawar deposed before the Koregaon-Bhima inquiry commission on Thursday. Pawar also mentioned this in his additional affidavit before the commission, set up to enquire into the violence that took place on January 1, 2018.
"Section 124A of the IPC, which deals with sedition, was inserted by the Britishers in 1870 to control the uprisings against them and to suppress the freedom movements. However, in recent times this section is often misused against people who criticise the government, suppressing their liberty and stifling any voice of dissent raised in a peaceful and democratic way. Hence, it is proposed that the misuse of Section 124A should be stopped with amendments or the said section should be repealed. I have a reason to say this as provisions of IPC and Unlawful Activities Prevention Act are sufficient for protecting national integrity," Pawar said in his affidavit filed before the commissioner.
While deposing before the panel, he said. "I propose to raise this  issue at an appropriate forumlike Parliament being a member of Rajya Sabha." He added, "Whenever a political leader decides to address the people, he should take necessary precautions that his address doesn't contain inflammatory words which may disturb the peace. If a leader makes such a statement, then he should be held responsible for the consequences." He also said that it is the police's responsibility to maintain law and order and take necessary steps to prevent antisocial elements causing disturbance to any peaceful events.
On January 1, 2018, on the day of 200th anniversary of Koregaon Bhima battle, lakhs of people travelled to the Pune village a violence broke out, causing injuries to several as well as damages to shops and public property. The Maharashtra police said that Milind Ekbote and Manohar alias Sambhaji Bhide were the masterminds behind the violence. After MVA came to power, the National Investigation Agency, which falls under the Centre, took over the case.
Jan 1, 2018
Day the Koregaon-Bhima violence took place