This was evident not only through new allocations made but also in the civic chief's speech.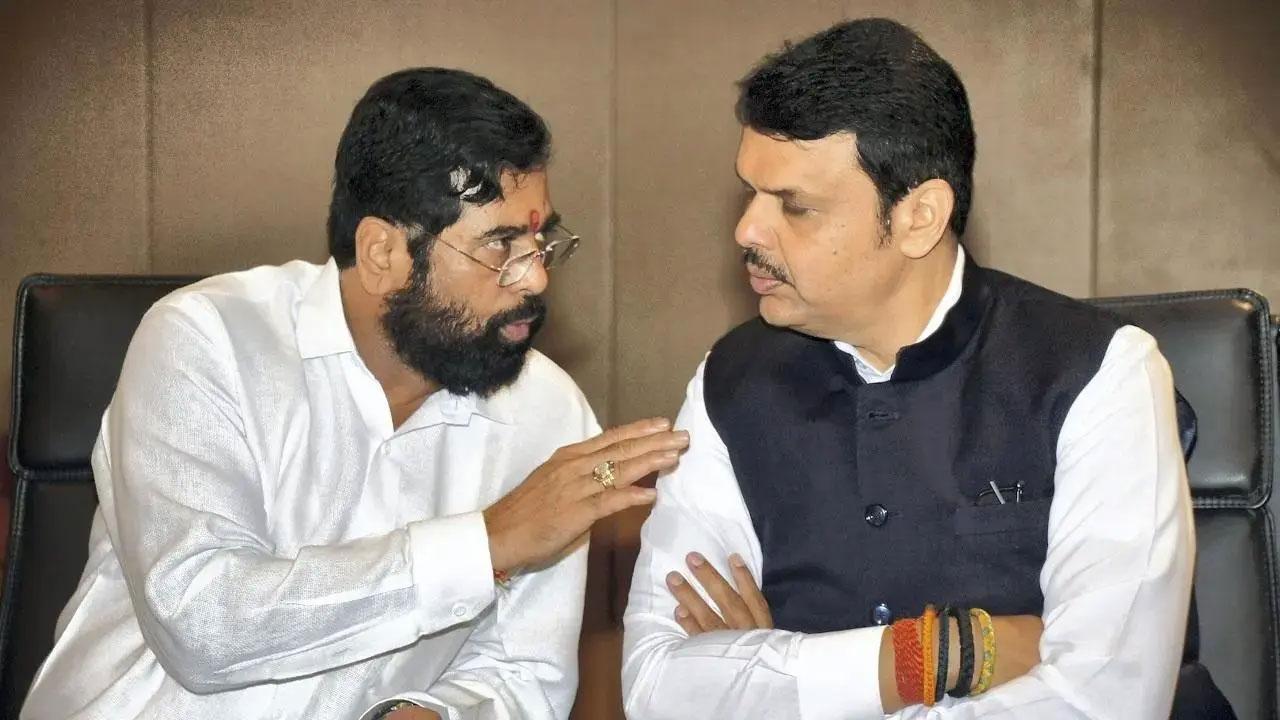 Eknath Shinde and Devendra Fadnavis. File pic
Civic Commissioner Iqbal Singh Chahal presented his third civic budget—for the financial year (FY) 2023-24—on Saturday, albeit with visible stamps of Chief Minister Eknath Shinde and Deputy Chief Minister Devendra Fadnavis on it. This was evident not only through new allocations made but also in the civic chief's speech.
The BMC budget 2023-24 document includes seven projects suggested by Shinde and Fadnavis.  As per suggestions made by Shinde , BMC has planned to install air purifiers at five most crowded areas in the city—Dahisar Toll Naka, Mulund Check Naka, Mankhurd, Kala Nagar Junction and Haji Ali Junction—Chahal confirmed in his speech. 
ADVERTISEMENT
Speaking about other projects, Chahal said, "Under the guidance and directions of the chief minister and deputy chief minister, BMC has initiated various beautification works in Mumbai city. Works like resurfacing of roads, re-pavement and beautification of footpaths, traffic islands, dividers, bridges and spaces under bridges, etc, are being undertaken under this programme at an estimated cost of R1,729 crore."
Also Read: BMC proposes property tax hike... again
Chahal added, "As per the chief minister's instructions, all roads will be constructed using cement concrete to make Mumbai pothole-free." Another suggestion is addressing the rising threat of hypertension, diabetes and other lifestyle diseases.
Other suggestions by Shinde and Fadnavis included in the budget are starting skill development programmes for students of civic-run schools. BMC has made a provision of Rs 28.45 crore. The proposal is to train 41,774 students of Stds IX and X in 249 BMC-run schools.
No mention of Thackerays
Chahal mentioned Shinde's and Fadnavis's names at least eight times in his speech, while mentioning PM Narendra Modi twice. He, however, omitted all mention of the Thackerays.