Cops in 6,629-page charge sheet say Aftab killed her in a fit of rage as he did not like her meeting other men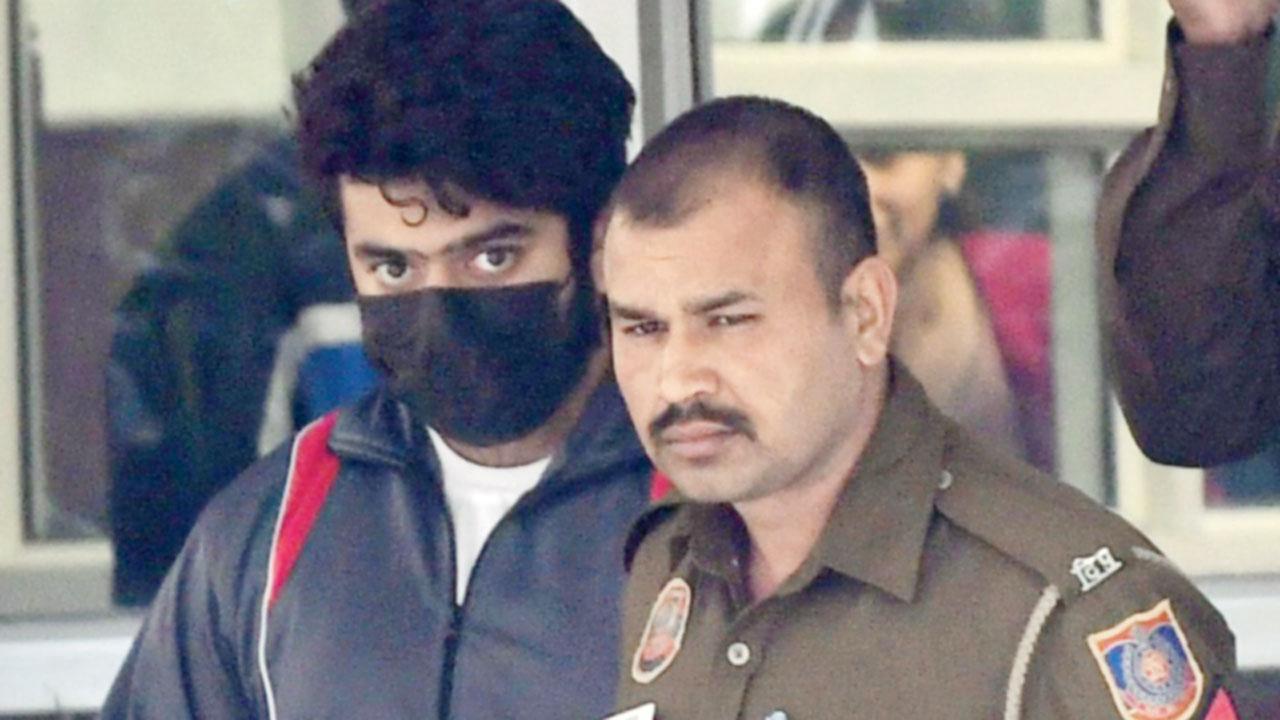 Aftab Poonawala (in pic) killed Shraddha Walkar in their rented flat in Mehrauli in May. File pic
The Special Investigation Team (SIT) of the Delhi police which is investigating the murder of Vasai resident Shraddha Walkar has filed a 6,629-page charge sheet in the case. Cops have named her live-in partner Aftab Poonawala as the primary accused and said that he killed her in a fit of rage because he didn't like her meeting with other men. The cops submitted the charge sheet filed under Sections 302 (murder) and 201 (destruction of evidence) before the Saket court, Delhi on Tuesday. The court is yet to take cognisance of the same.
Delhi police's Southern Range Joint Commissioner Meenu Chaudhary held a press conference and said, "Nine teams and an SIT was formed to probe the matter. Teams were sent to Himachal Pradesh, Haryana, and Maharashtra to find the missing links of the case." Explaining the motive, Chaudhary said, "He was not happy with the victim meeting another man, and that is why he became violent."
Also Read: Shraddha Walkar murder: Delhi Police team reaches Maharashtra to probe case
The Delhi police also said that some missing articles related to the case were recovered from Maharashtra, and that the narcotics test report of Poonawala matched with the line of investigation. "It's going to be a water-right case with all circumstantial, direct, and digital evidence against the accused," a Delhi police officer said. During the course of the investigation, the police recorded at least 150 statements from family members of Walkar and Poonawala apart from other witnesses. Cops have also recovered the weapons used to kill Walkar and chop her body.
Poonwala allegedly strangled Walkar on May 18 in the rented flat in Mehrauli where they used to live. He then chopped her body into multiple pieces, stored them in a fridge, and then gradually disposed of them in the forest areas of Mehrauli and Gurugram, where the arrested accused worked. The murder came to light after Delhi police was alerted by Mira Bhayander Vasai Virar police about Walkar's disappearance.