The southwest monsoon brings rain across the Indian sub continent. It arrived in Kerala on Thursday, seven days later than the normal arrival date, an India Meteorological Department official said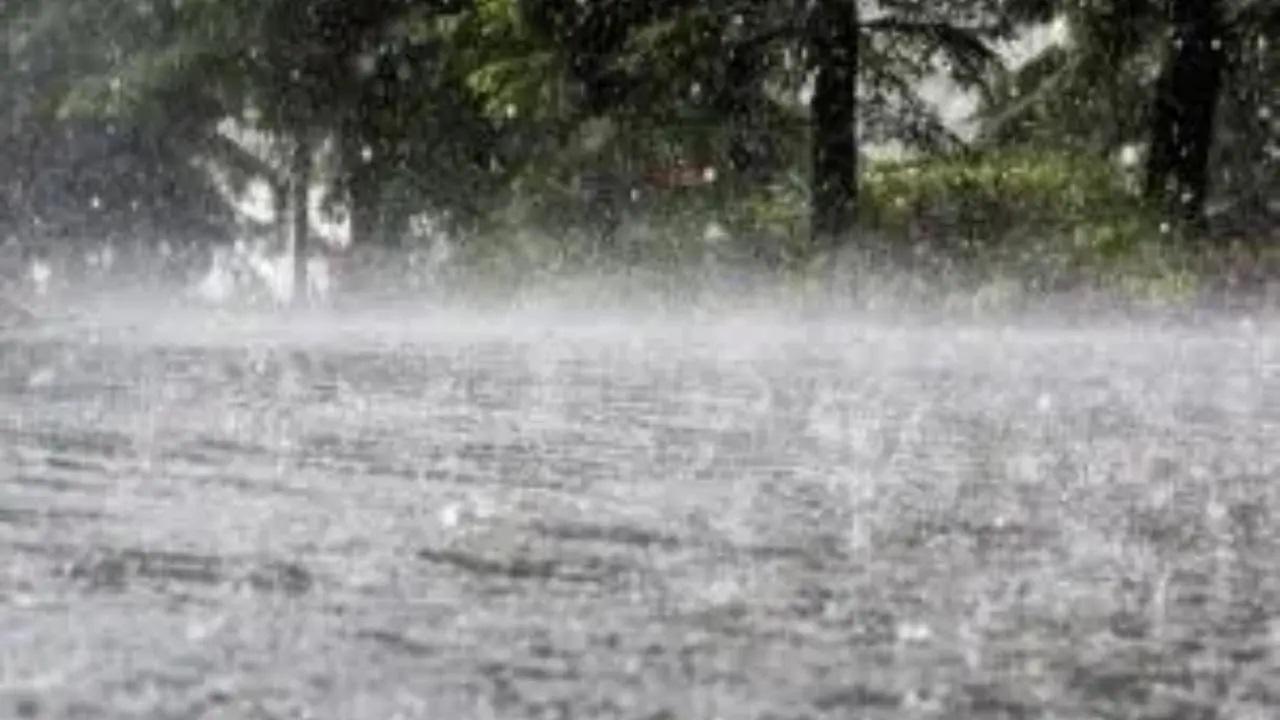 Representational Pic
The southwest monsoon arrived in Kerala on Thursday and its progress is being monitored by the weather agencies, officials said on Thursday according to the PTI.
ADVERTISEMENT
The southwest monsoon brings rain across the Indian sub continent. It arrived in Kerala on Thursday, seven days later than the normal arrival date, an
India Meteorological Department
official said, according to the PTI.
The normal date for onset of monsoon in Maharashtra is June 10 and in
Mumbai
is June 11, said S G Kamble, the Mumbai head of IMD Regional Meteorological Centre, reported the PTI.
"The progress of the monsoon is being monitored. We will be able to talk about the monsoon onset over Maharashtra in the next two-three days," he said.
"The normal onset date for the monsoon over Mumbai is June 11. The normal onset date for the monsoon over Maharashtra is June 10 when it enters southern Konkan," he said.
Meteorological officials earlier said Cyclone 'Biparjoy' had been impacting the intensity of the monsoon and that its onset over Kerala would be "mild". The normal onset date for southwest monsoon over Kerala is June 1.
Meanwhile, with the Arabian Sea getting wild and stormy as the SouthWest Monsoon makes an entrance, the fishermen on the Kerala coast are left with no option but to stay ashore and look for treasure that the sea might throw up on to the sands.
On the eve of the trawling ban coming into force in the state's coastal waters, fishermen, who are already jobless due to Cyclone Biparjoy, were seen trying to find an alternate source of income through 'treasure hunting'.
On Thiruvananthapuram's Shangumugham Beach, scores of fishermen were scouring the shores -- unmindful of the huge waves -- for coins, gold, and other valuables.
Many have already got gold in the form of chains, pendants, and earrings.
"When the rains (monsoon) start, the sea becomes rough, churning out everything on its bed. So we get money. There is no other way to earn anything during this time," Cyril, a local fisherman, said, reported the PTI.
In Kerala, the meteorological department has cautioned fishermen not to venture into the sea due to cyclone Biparjoy causing rough sea conditions. There are warnings of huge waves reaching a height of up to 3.5 metres.
The Kerala government has announced the trawling ban in the state's coastal waters from midnight of June 9 to midnight of July 31
At this time, traditional fishermen who depend on small catamarans and non-mechanised boats for fishing take to searching the shores in the belief that the sea will never let them down. 
(with PTI inputs)
"Exciting news! Mid-day is now on WhatsApp Channels

Subscribe today by clicking the link and stay updated with the latest news!"
Click here!