Civic chief says assistant municipal commissioners will have to ensure there is no encroachment in their wards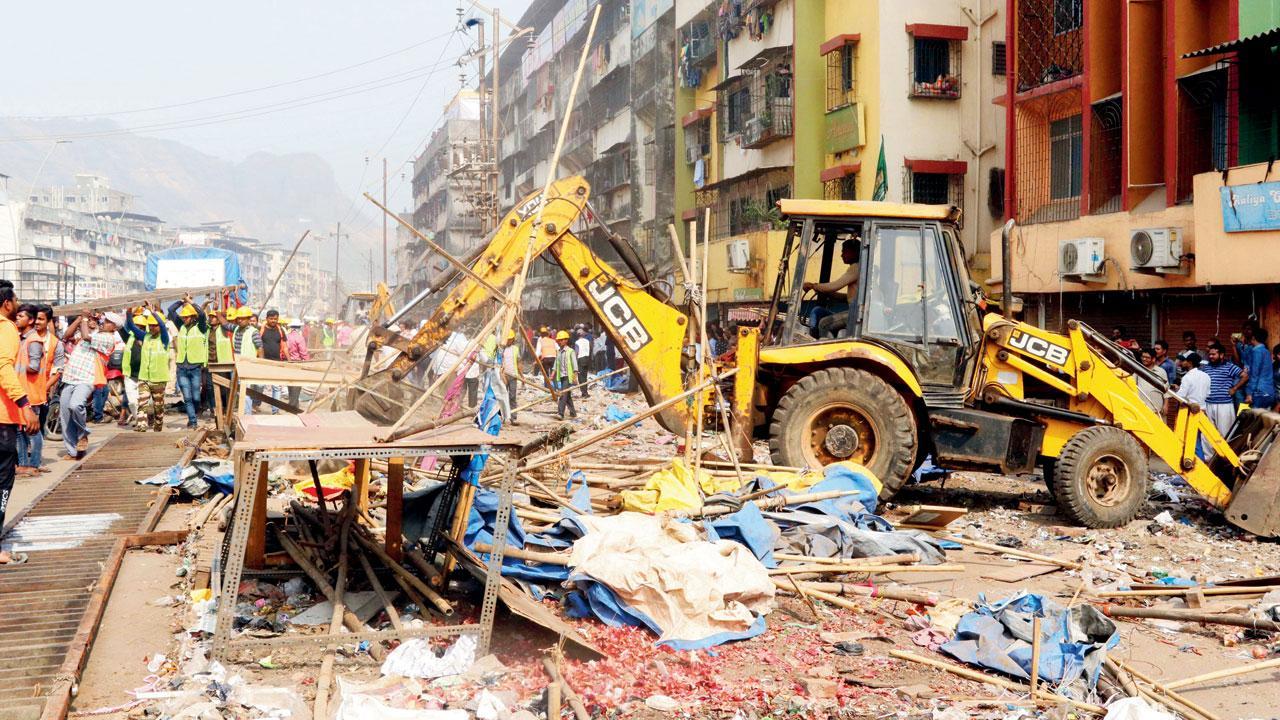 A file picture of the municipal corporation acting against illegal encroachments in Thane. Pic/TMC
Assistant Municipal Commissioners will be held responsible for illegal construction in their respective wards in Thane. Thane civic chief Abhijit Bangar has decided on an action plan to tackle illegal constructions in the city and this decision is part of it. The Thane Municipal Corporation (TMC) will also have a dedicated team to act against illegal constructions in its wards.
Bangar has also written to the Thane police commissioner seeking a dedicated police team to prevent illegal constructions in the city. "According to the plan, a special team has been formed under the assistant municipal commissioner, and the AMC will have the authority to collect information about and act against encroachment in their wards. The team will work 24x7. The police will provide 48 personnel," said Bangar.
Also Read: Mumbai Metro to be linked to housing societies: MMRDA
The civic chief also ordered officials to provide a separate workforce and machinery for the team. According to reports, there are more than 1 lakh illegal constructions reported in Thane. Most of them are buildings and chawls, but many are now included in cluster development. "Expenses incurred by the municipal corporation for the eviction of unauthorised constructions will be recovered from the land owners, holders of unauthorised constructions, or developers," said Bangar. The expenses are to be recovered by the assistant commissioner and designated officers as per the procedure. If the amount is not recovered, after determining that it is the due amount of property tax, the civic chief can issue a warrant for the recovery to the concerned.