For lawyer Sunita Tiwari, who is not from the Bohra community, being a woman is reason enough to petition against Female Genital Mutilation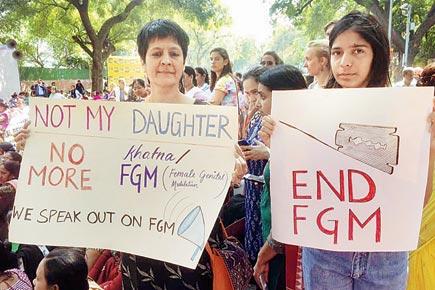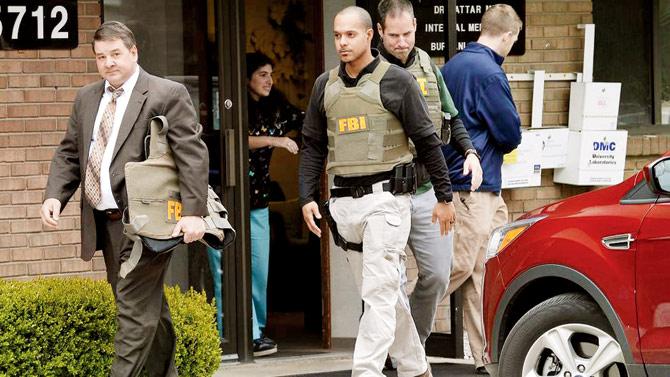 FBI agents leave the office of Dr Fakhruddin Attar at the Burhani Clinic in Livonia, Mich. (USA) in April in connection with an investigation in the Dr Jumana Nagarwala case. Nagarwala was charged with performing FGM on two girls. The US case created a sensation in the Dawoodi Bohra community worldwide, putting an international lens on the discourse
The discourse on Female Genital Mutilation (FGM) gets shriller, thanks to two Dawoodi Bohra Muslim non-profit organisations called Sahiyo and We Speak Out, fighting to abolish khatna or female circumcision. They have launched a campaign called Each One Reach One 2. This is a month-long campaign started specifically to coincide with Ramzan, to promote conversations about FGM.
ADVERTISEMENT
Masooma Ranalvi, convenor, We Speak Out, and Aarefa Johari of Sahiyo say, "Though the silence around khatna has been broken, people need to talk to each other, as individuals, with neighbours, family, or even with non-Bohras."
For those following the anti-FGM movement, the conversation may be incomplete if it leaves out a petition against FGM. The petition that came up recently in the Supreme Court, has created a flutter, especially in Mumbai, where the community is larger than that in Delhi. The petition has been filed by a person outside the community, a Delhi-based lawyer called Sunita Tiwari.
Also read: Anti-FGM groups launch new edition of campaign for sensitive discussion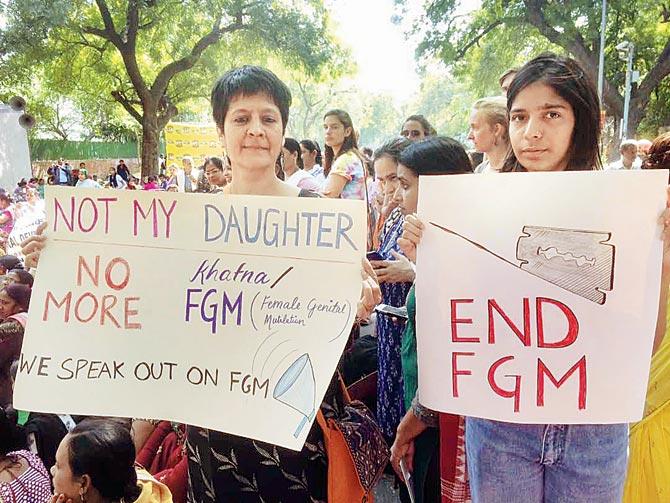 Masooma Ranalvi (left) of We Speak Out with her daughter Fiza at a rally in Delhi on March 8
A question and answer session with Tiwari:
You are not a Bohra, yet you have filed a Public Interest Litigation (PIL) against Female Genital Mutilation (FGM)?
I am not a Bohra but I am a woman. Isn't that enough? I am not against a religion or a caste. I filed it in December last year, but it came up for hearing in the Supreme Court in May. That is why the issue has flared up and I believe, taken on greater urgency.
Also read: Legal report on female genital mutilation is out
It is about child rights. The girl child's consent is not taken. Little girls don't even know that something is to happen to them. Everybody has a right to live with dignity. The physical cut is only one aspect. Some argue that the physical cut will heal over time, but what about the mental scars? The girl grows up feeling unequal to other women, she may feel different from them, and demeaned throughout her life.
The anti-FGM awareness has taken on an international dimension…
This is a very serious human rights issue all over the world. People are aware of the recent case in USA, where Bohra doctors are on trial for FGM. In Australia, a community leader, a mid-wife (the one doing the khatna), and the mother of a girl got home detention for the same. The leader though was obstinate and said come what may, we will practice it. The court took suo moto cognisance of this, saying he displayed no remorse at all, and sent him to jail. India is a signatory to the Human Rights covenants in the United Nations (UN). We need specific laws like they have overseas, making it a punishable offence. Why are we allowing it to continue?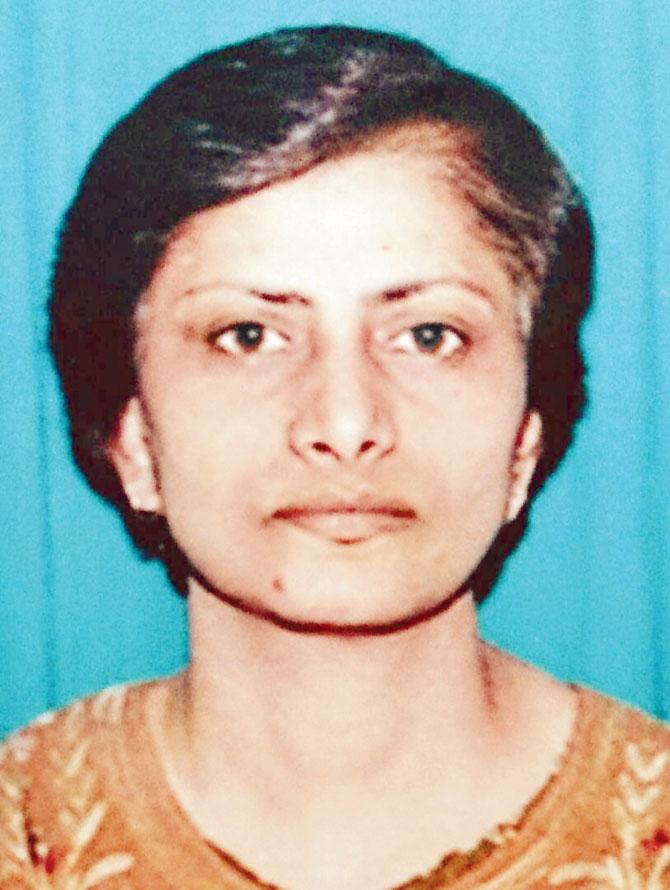 Sunita Tiwari
You stress the mental aspect of khatna.
Yes, this is also about mental torture. Who will compensate these victims for the mental trauma? Remember also that many times, the khatna is performed very unhygienically with a razor blade, knife, or scissors. They may not be sterilised. The body part is called 'haraam ki boti,' cut and thrown away. How can your body part be dirty? This is absurd.
Also read: Activist lauds govt warning to Dawoodi Bohra community on 'khatna'
You may become a target of hate, and are cited as a 'front' for Bohra anti-FGM activists.
I am not a front for anybody and I am prepared to be targetted. I have absolutely no personal interest in this. I filed the petition simply to bring the issue to the notice of the court. Now, it is upto the government and the states to answer.
Now, even anti-FGM activists are supporting this petition. I have filed many PILs for child rights, for instance, to bring child labour to notice, children working in circuses, etc.
"Exciting news! Mid-day is now on WhatsApp Channels

Subscribe today by clicking the link and stay updated with the latest news!"
Click here!